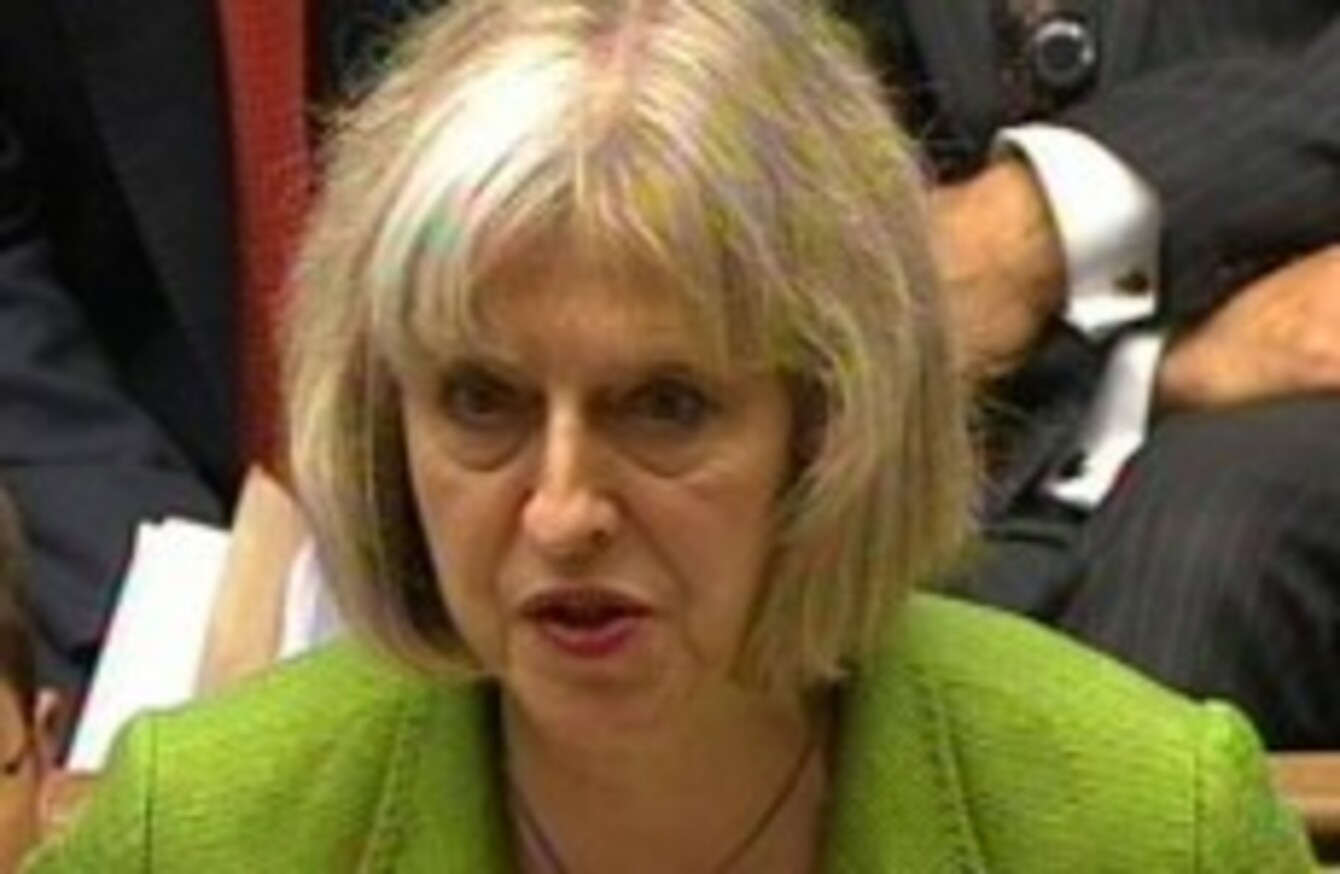 Theresa May
Image: PA Wire/Press Association Images
Theresa May
Image: PA Wire/Press Association Images
THE BRITISH GOVERNMENT is expected to announce an investigation into allegations of child abuse by politicians in the 1970s and 1980s.
Home Secretary Theresa May is to brief the House of Commons on the issue today after it emerged that 114 official files relating to claims of child abuse have been lost or destroyed.
The Guardian reported that the British Chancellor, George Osborne, said that the government would find an "independent and authoritative way" to get to the truth about any child abuse at Westminster.
A public petition demanding an independent national inquiry into the matter launched on Sunday has attracted 50,000 signatures to date.
The allegations include claims of abuse by the late Liberal MP Sir Cyril Smith and alleged paedophile activity at parties attended by politicians in London. The claims have resurfaced after revelations of child abuse by prominent celebrities such as Jimmy Savile and Rolf Harris.
Norman Tebbit, a Conservative who held a series of senior posts in government in the 1980s, told the BBC there "may well" have been a cover-up.
"At that time I think most people would have thought that the establishment, the system, was to be protected and if a few things had gone wrong here and there that it was more important to protect the system than to delve too far into it," Tebbit said.
"We need an overarching review led by child protection experts," the opposition Labour party's shadow home secretary Yvette Cooper said in an open letter to the current administration.
Any stones left unturned will leave concerns of institutional malaise, or worse a cover-up, unaddressed.
The issue comes at a sensitive time for David Cameron's coalition government as the prime minister prepares to contest an election next year.
But some have warned against digging up past abuse claims, with Conservative MP David Mellor, who served under Brittan in the Home Office in the 1980s, saying there was a risk of a "witch hunt".
Deputy Prime Minister Nick Clegg said police investigations could suffice without the need for a new inquiry.
"I assume any additional inquiries wouldn't be able to second guess or even look into the matters which the police are looking into already," the Liberal Democrat leader told the BBC.
Operation Yewtree
The allegations of a powerful paedophile network reaching the upper echelons of government were first made in the 1980s. They re-emerged in 2012 in the wake of a scandal over the late TV personality Jimmy Savile, who police said had been a prolific child abuser who used his fame to abuse victims.
The revelations resulted in the set-up of Operation Yewtree, an investigation into sexual abuse by prominent celebrities, which led to the convictions of TV star Rolf Harris last week and publicist Max Clifford in May.
A separate investigation, Operation Fernbridge, was set up in 2013 following allegations by an MP that an aide of a former prime minister belonged to a powerful paedophile network. It has resulted in several arrests.
Additional reporting by Órla Ryan