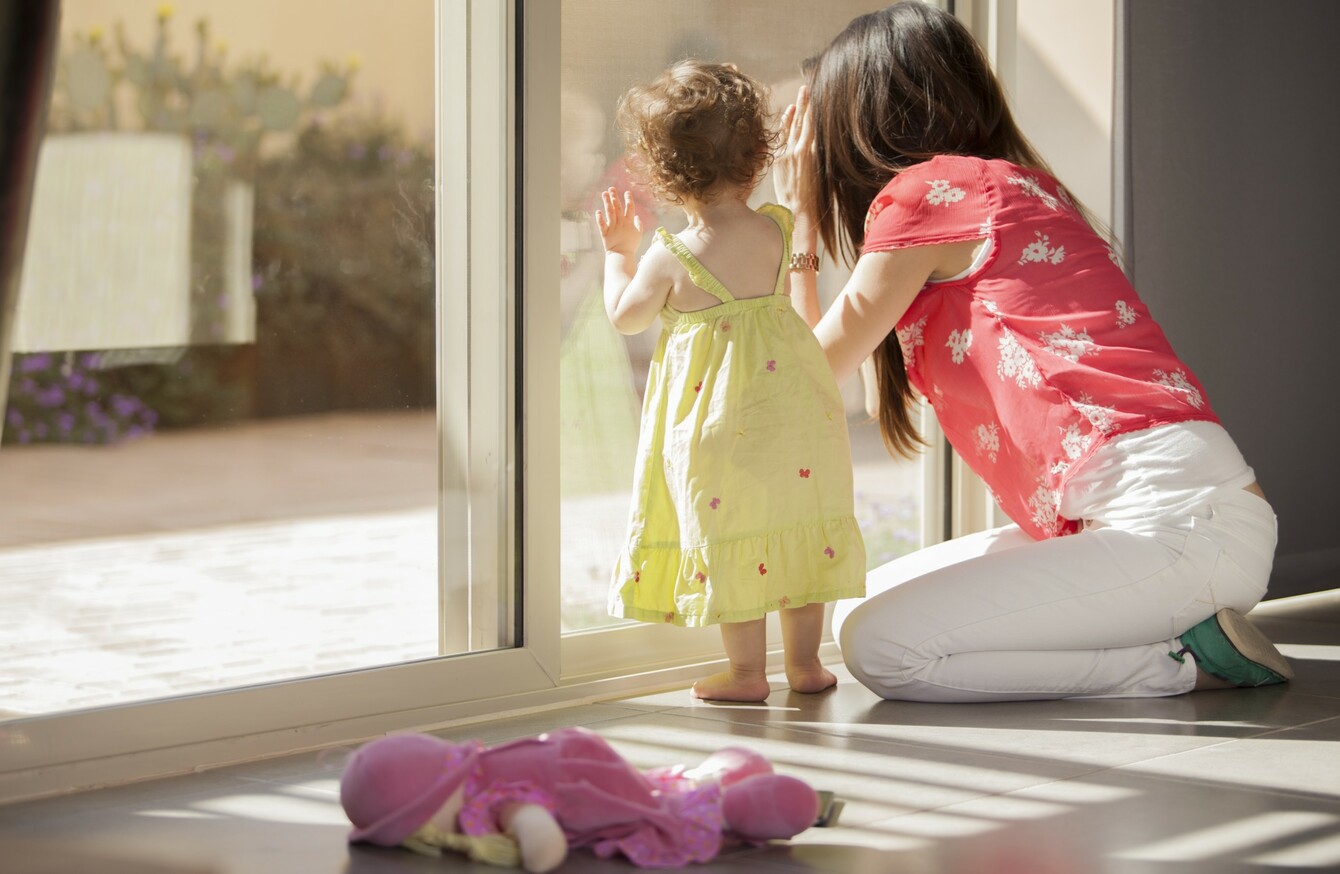 Image: Shutterstock
Image: Shutterstock
EACH WEEK, WE hear from a reader who can't figure out what to do about a tricky parenting situation. To get a balanced take on the dilemma, we ask three Irish parenting experts to weigh in.
From deciding whether to push toilet training to allowing a baby to 'cry it out', being a parent often means making a decision based on what's best for your child, not what's easiest.
This week, one parent is conflicted about what to do with her new child minder – who her three-year-old hasn't taken to. 
Have a parenting dilemma you're struggling with? Let us know anonymously here and we'll share it with our panel of experts.
This week's dilemma
We recently hired a new babysitter/childminder for our kids (18-months-old and three-years-old). She came with amazing references and works around our schedule. However, she's been looking after our kids for two weeks and they're really not settling in with her – especially our three-year-old, who has started to have tantrums every morning and is refusing to eat for her.
It took ages to find someone with good references and who suits the hours we need, and we really don't have the capacity to go through all of that again. Am I being unreasonable by keeping a babysitter my kids don't like?
What the experts have to say…
No, you're not being unreasonable. Your three-year-old is clearly reacting to change. It would be interesting to know if you had a babysitter before this current one, or whether you were at home with them. Behaviour is a form of communication and your three-year-old is communicating that they are not happy. However, I feel this is not personally directed at your babysitter but more so at the change which has taken place. Children will react to change in different ways.
 - Brian Purcell, Occupational Therapist.
I don't think you're being unreasonable. These situations can be very stressful and you're obviously trying your best as you've put a lot of time and thought into the hiring of this person. I would give it more time as really, two weeks is very brief in getting to know someone. It's very new and a big transition for everyone. I would discuss the feelings your child has with the minder and involve the child in the problem solving process. Make sure they feel heard and their feelings are taken seriously. Sometimes this alone can be very helpful. I would definitely give a longer settling in period and perhaps create a list of preferred activities the child and minder could do together during one-to-one time to help the bonding process.
- Deirdre Holland Hannon, Behaviour Specialist at @deehollhan.
You're not being unreasonable. First of all, congratulations on finding a babysitter you have confidence in. If possible, try to impart how you feel about this babysitter to your children in actions and words. We don't really know that your children don't like this babysitter – they are reacting to a new situation, of which this babysitter simply forms a part. Children of three years old react in very similar ways to starting pre-school or having a change in their day-to-day circumstances. Maybe your children are testing this boundary, but it's up to you to distinguish between a "protest" and deep unhappiness. If you feel that it is genuine unhappiness after several months, then you may have to consider other options. 
- Krysia Lynch, Maternity Care Expert at Krysia.ie. 
So what's the final tally? Is this reader being unreasonable?
Yes – 0
No – 3
Tell us your thoughts in the comments!
Have a parenting question you want answered? Let us know anonymously in our survey here or email us on family@thejournal.ie and we'll put it to the experts.