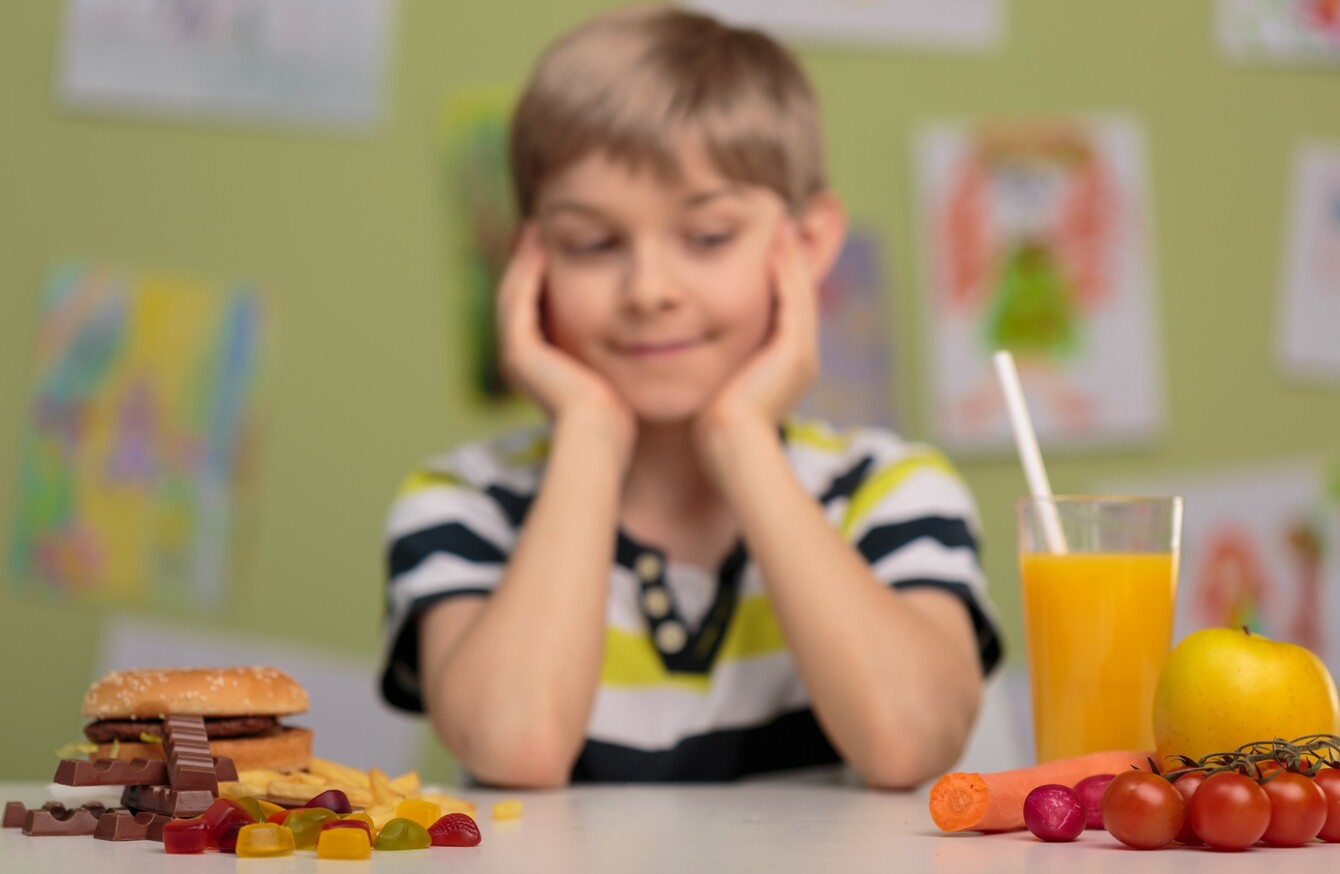 Image: Shutterstock
Image: Shutterstock
SCHOOLCHILDREN AS YOUNG as 15 years of age are now presenting with signs of heart disease typically seen in people aged 55 to 60, according to new research undertaken at Dublin City University (DCU).
The in-depth study, conducted by Dr Sinead Sheridan of DCU, concentrated on the health of moderately fit and unfit transition-year students in the greater Dublin area.
The research involved classifying teenagers in a bleep test during a running exercise. Nine out of 10 of those identified as unfit were also overweight or obese.
Follow-up studies involving ultrasound imaging and blood samples found that 85% of these teenagers had high blood pressure, while 90% had high levels of fat in their blood.
Some 62% were found to be at a high risk of developing diabetes, while 87% had a vascular age of a person 55 to 60 years of age.
At 15 years of age, some children had already increased their risk for a stroke, and for vascular dementia, according to the study, which will be published shortly.
Deteriorating
"The results were alarming," Dr Niall Moyna told Today With Sean O'Rourke on RTE.
He said that we've long known that inactive children are at increased risk of chronic disease.
"But this study went one step further – it actually looked at whether they have the disease."
He added: "In previous generations, people got heart attacks in their 60s and 70s, because they weren't exposed to risk factors very early in life.
"These kids, not only do they have risk factors, they have the disease, so they're going to get clinical manifestations if they don't change their lifestyle, probably in their 30s and 40s.
"It's obviously a combination of both [lack of exercise and poor diet]. Putting calories on a menu is not going to be the solution – 100 calories in an apple is the same 100 calories in a can of Coke, but they do completely different things to your body."
Vascular dementia
"When we looked, we found that the moderately and highly fit you would have none of the risk factors and did not present with heart disease," Moyna added.
But if you were low fit, the arteries that supply blood to the brain had aged to the equivalent to a 55 or 60 years of age.
Which means that at 15 years of age, these children had already increased their risk for a stroke, and for vascular dementia.
"We all had indirect evidence that, not only do they have disease in the arteries supply the brain, but they also have disease in the arteries of their heart, increasing their risk for a heart attack much higher than previous generations."
Solutions
"People think children don't have heart disease, but the problem is they do," he added. "
"And I think the more evidence we get, I think the more likely it is that we will take action at a national level."
Risks could be reversed up to the age of 30, Professor Moyna added. Yet children are becoming more sedentary, and latest research indicates that only 12% of schoolchildren were meeting weekly physical health guidelines, he said.
"We tested them for heart disease, we also measure their blood pressure, and then we used vascular imaging to look at the arteries that supply blood to the brain – the carotid artery – and did another test to look at the artery carrying blood to their heart.
We selected transition year students because it would have the least disruption to that famous curriculum that teachers are afraid to let pupils miss an hour of.
The researchers selected boys for the test, as they are still working on a way to do the research on girls while controlling for different stages of the menstrual cycle.
"The first thing we need to do is identify the kids at risk. We spend millions every year on trying to change people's behaviour.
There's a little cottage industry now on behavioural change, instead of people to adopt healthy habits in the first place.
"And school, in particular primary schools, is the time to be getting kids to develop these healthier behaviours."
Fitness tests
Next week, DCU and Irish Life are going to present standardised fitness tests and scores, which schools across the country can download.
"So when a child does the test in the school, they'll be able to say I rank in the top 10 or the bottom 20%. And any kid who ranks in the bottom 30% of their bleep test is probably at increased risk, without even going to see their doctor."
The reports of the study were not divulged to the participants in the study, but Professor Moyna said he spoke regularly to the parents involved.
"Some people take umbrage at the fact their kids have to do a fitness test in the school.
"And my retort to that is, well, if you could take a microscope and look into the arteries of your child, and realise that your child of 15 years of age has heart disease, that's the wake-up call for them."