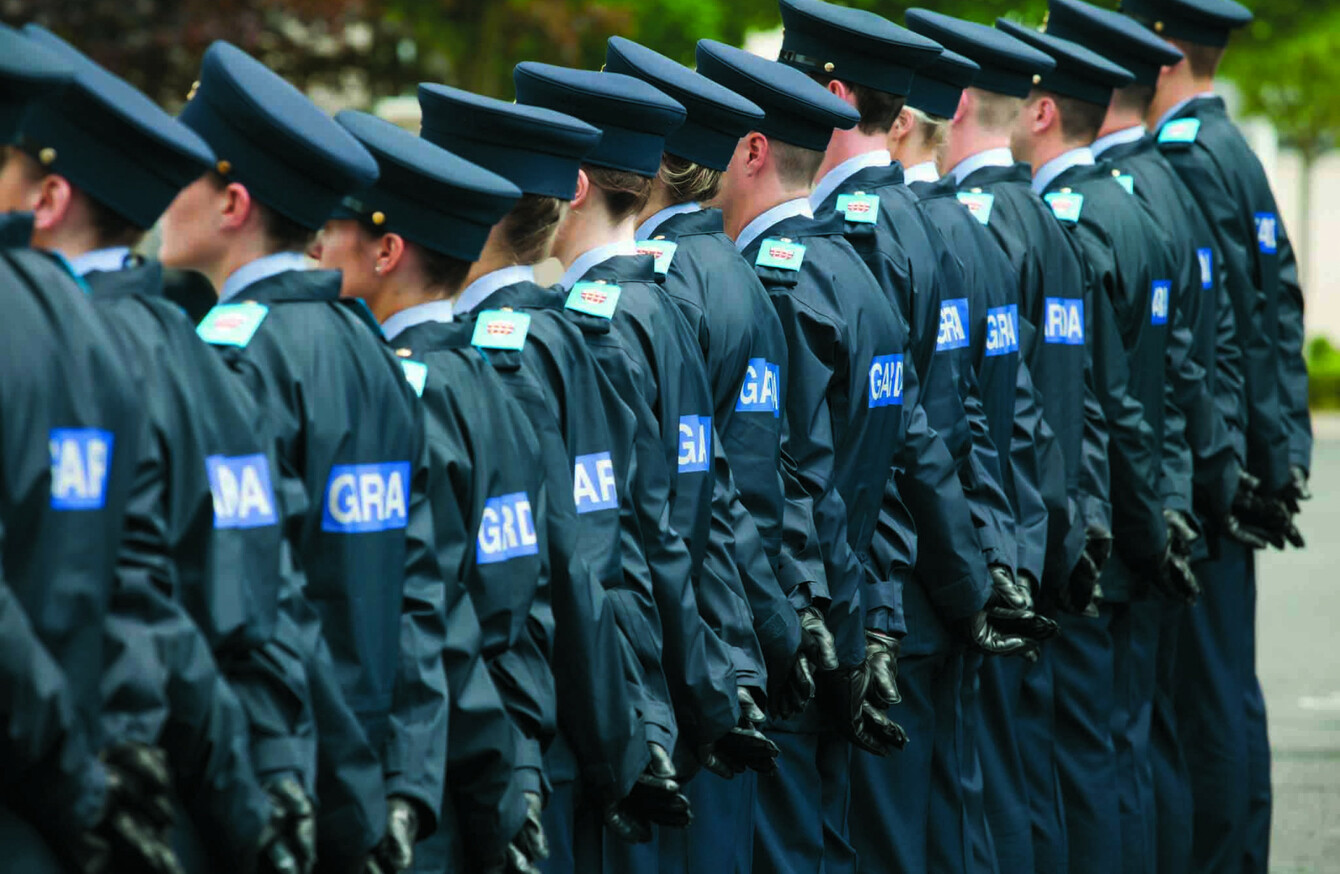 Image: RollingNews.ie
Image: RollingNews.ie
CHILD PROTECTION EXPERTS have expressed concern about the lack of progress in implementing robust training for members of An Garda Síochána who are dealing with vulnerable children.
It is one year on from the publication of what has been described as a landmark report from Special Rapporteur for Children Dr Geoffrey Shannon on emergency child protection powers gardaí can exercise. Section 12 of the Child Care Act of 1991 enables members of the force to take a child into their care if they believe their safety or welfare are at risk in their current situation.
Although the report concluded gardaí did not abuse this power and were always compassionate towards children in the cases he looked at, Shannon identified some serious failing in the State's overall system.
Today, Shannon, along with Children's Ombudsman Niall Muldoon and head of the ISPCC Grainia Long, said the small progress that has been made since the report was published is welcome.
But they expected that the shocking details of State failures detailed in the report would prompt the government and State bodies to take quicker action on the recommendations Shannon made.
GrainiaLong CEO of the ISPCC said her organisation is still seeing "inexperienced and untrained gardaí investigating allegations of child sex abuse". She pointed out that the latest Garda Inspectorate report noted 60% of sexual abuse in Ireland is in relation to children, but from a sample of cases it looked at only 4% resulted in a conviction.
"What is happening between a child disclosing abuse and beyond that?" she asked.
She warned of the damage it can do if a child seeks help from the State and is let down. Childline receives calls from children who have had this experience – they will talk to helpline staff about their immediate distress, but say they will not try to ask the State for help again.
In September last year, following on from his recommendations, Shannon was asked by An Garda Síochána to train new recruits in child protection best practice in the future.
A spokesperson at the time said:
An Garda Síochána has extended an invitation, which has been accepted, for Professor Shannon to assist and participate in future child protection training for Garda members.  An Garda Síochána is extremely grateful to Professor Shannon for his assistance in this regard.Shannon said there are significant deficiencies in garda child protection training in An Garda Síochána in terms of the material covered and in terms of comprehensiveness.
When asked by TheJournal.ie when he is due to begin this training, Shannon said that there had not been any significant follow-up from garda management on this issue since the initial request.
"I haven't had any significant follow-up to that request, I agreed that I would do what was required of me to assist. I do believe it is a fundamental deficit. I welcome the fact that I have been invited to assist.
"They haven't come back with any great detail as to when that is to occur. I had one or two conversations around that, I just want to give you an honest answer to the question you have asked. I'm unsure as to the shape that might take and as to the extent of my part in it. "
Shannon said he is still willing and eager to work with An Garda Síochána in this area if his assistance is sought, particularly in light of the recent launch of a new recruitment campaign for the force.
#Open journalism No news is bad news Support The Journal

Your contributions will help us continue to deliver the stories that are important to you

Support us now
He said while he was working on his report he travelled to rural locations and promised local gardaí he would bring back the message that they "cannot learn by osmosis".
Shannon said they need formal core training, not just in Templemore, but robust continuing professional development.
Advocates today also called on the government to push forward with the establishment of a 24/7 out of hours service so that a social worker is always available in an emergency situation.
Ombudsman Niall Muldoon said currently when gardaí ring the out of hours phone line a social worker will "do what they can and put it on the desk for someone for Monday morning".
He said even the current plans to reform this system do not go far enough as they would only provide for cover by one social worker in each large area.
"That's great if there is only one Section 12 for that whole area for 24 hours," he said.
"It's the one child [we don't get to] – and we'll never know if that happens."