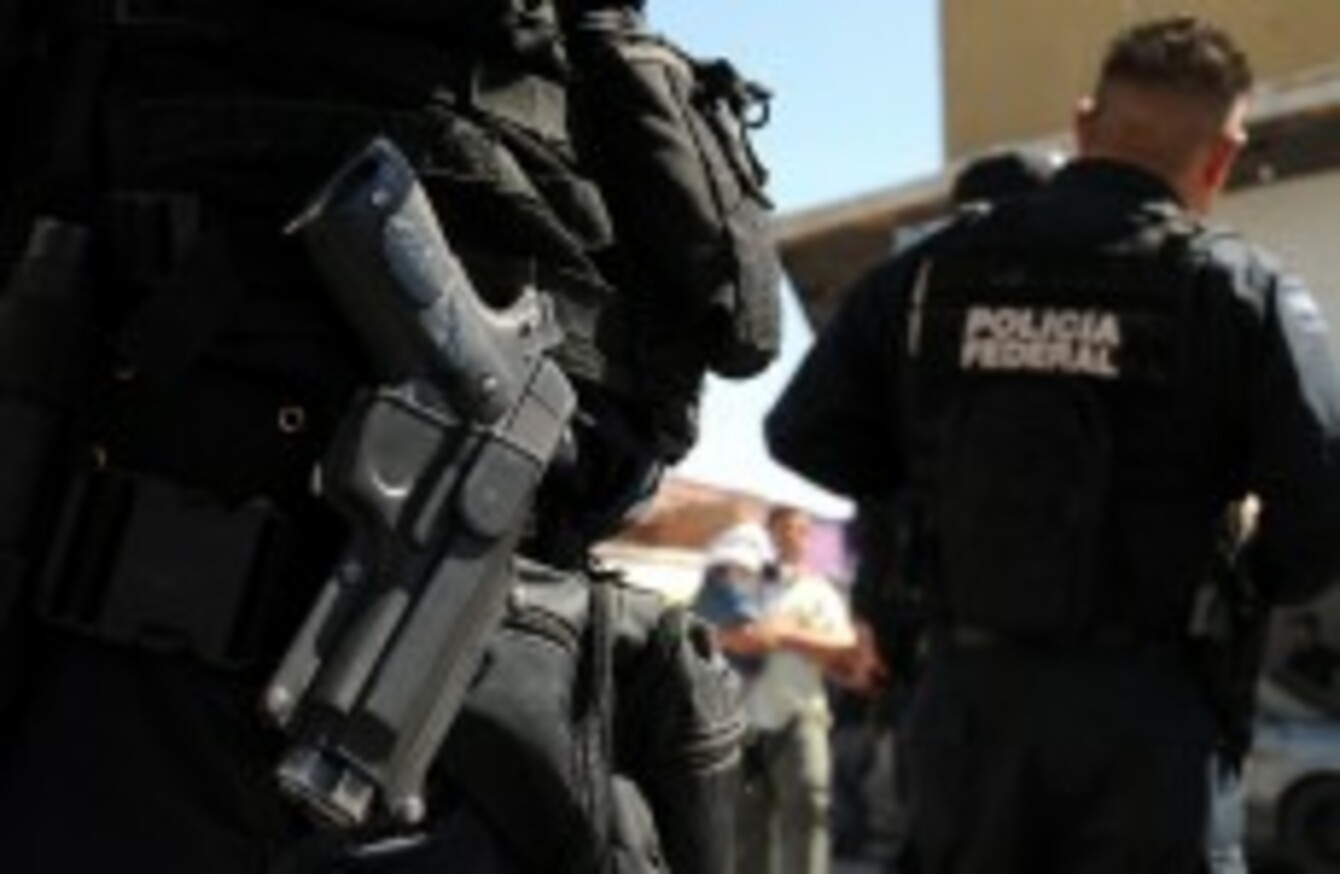 Federal police in Mexico.
Federal police in Mexico.
FIVE CHILDREN AGED 11 to 15 stoned, stabbed and buried a six-year-old boy in northern Mexico, prosecutors said, decrying the shocking crime as a reflection of "social decay."
The boy was found in a shallow grave by a stream on Saturday, two days after he was last seen with a group of children on the outskirts of the Chihuahua state capital, the regional prosecutor's office said.
Cristopher Raymundo Marquez Mora was found after investigators interrogated the children, who include two 13-year-old girls, one 11-year-old boy and two 15-year-old boys.
The five were detained as "probable culprits in an act that reflects a problem of social decay," the prosecutor's office said in a statement.
Missing 
The victim disappeared late Thursday and his mother reported his disappearance the next morning, sparking a search.
The boy and the other children are neighbours who knew each other.
"They were playing, they tied him up and they put a stick on his neck that semi-asphyxiated him," the statement said.
"When the boy fell to the ground, they hurled rocks at him, they stuck a knife in his back and once dead, they dragged him where they deposited the body, in a shallow dig," it said.
"They covered the body with dirt and put plants and a dead animal on the surface" in a bid to hide him, the statement said.
The two 15-year-old boys face charges from the prosecutor's office while the three other minors will be placed in state custody.