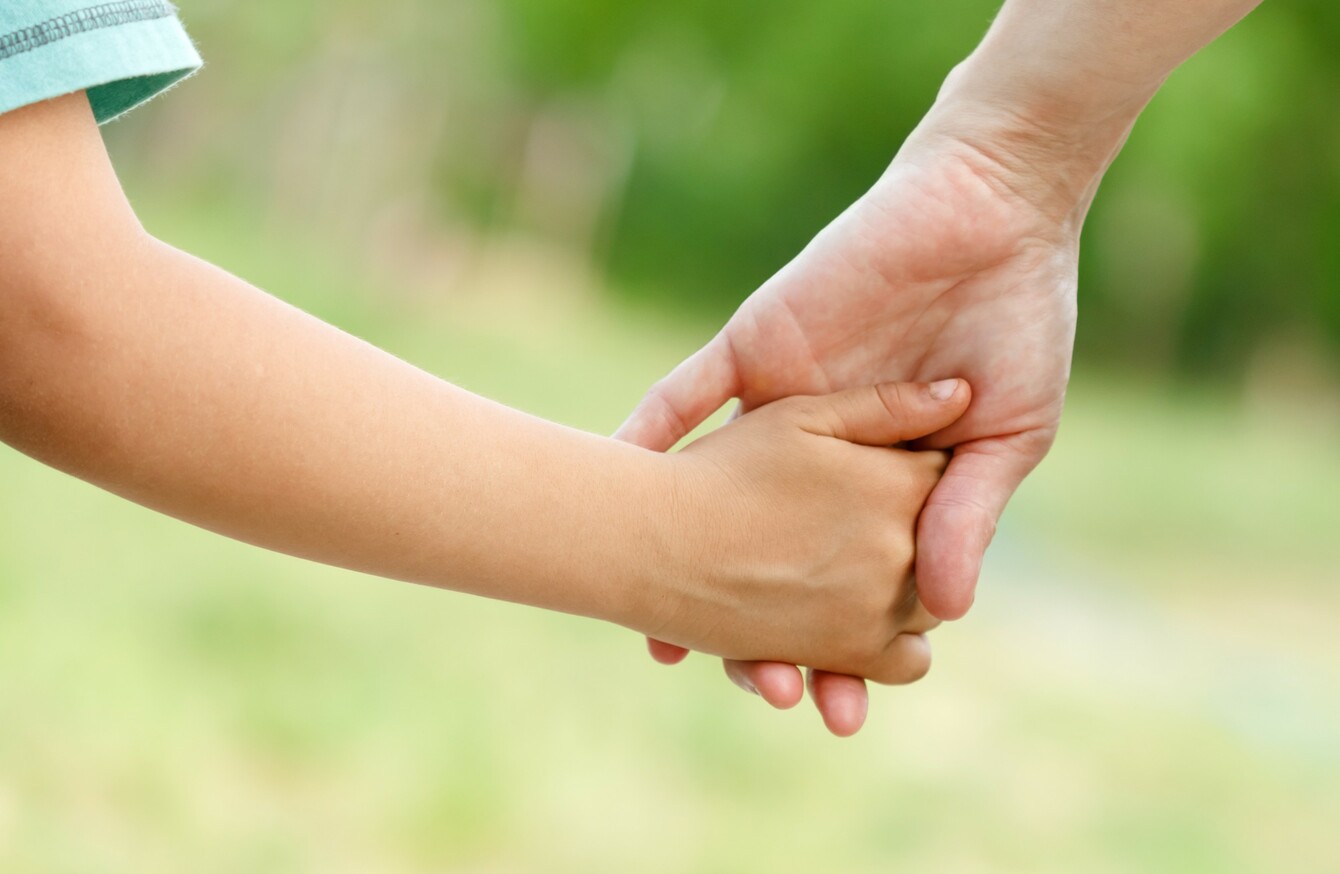 Image: Shutterstock/lola1960
Image: Shutterstock/lola1960
DESPITE IMPROVEMENTS IN education, health and socio-emotional outcomes in the last century, there are persistent inequalities in children's well-being in Ireland as it's largely shaped by parental circumstances and social position.
That's according to findings from the 10 year Growing Up in Ireland study, which has been published by the ESRI.
It found a consistent pattern of disadvantage for children living in one-parent families, mostly due to poorer socio-economic circumstances of one-parent families.
"Even accounting for differences in family characteristics such as income, maternal education, parent-child conflict and maternal depression, children in one-parent families are at a significant disadvantage in terms of their risk of experiencing socio-emotional and behavioural difficulties."
It also found that the attitudes, dispositions and language skills of five-year-olds differ according to social class background, mother's education and household income.
These social characteristics, however, although significant, do not explain as much of the social gap in school readiness as factors such as having a special educational need or disability, children's home environment and early language and cognitive development.
The Growing Up in Ireland study found that mothers with a migrant background tend to be more highly educated than Irish mothers, especially for those from Western Europe and Asia.
However due to other family, social and economic circumstances, reading scores among migrant children are lower than among Irish children, especially for children whose mothers are from Eastern Europe. Maths scores are also lower, especially for children whose mothers are from African countries.
Health
Low birth weights of less than 2,500 gms were found to have a possible lasting impact on a child's growth and development.
Children with low birth weights are five times more likely not to meet developmental thresholds for communications and gross motor skills at nine months of age, and even have lower scores on reading and maths tests at nine years of age.
The study also found that 7.9% of children from lowest income families were found to be low birth weight, compared to 4.6% of those from the highest income families.
Overweight and obesity are strongly linked to social disadvantage, around 25% of three-year-olds in Ireland are overweight or obese.
The children of unskilled manual parents are 65% more likely to be obese at three years of age than children of professional parents.
#Open journalism No news is bad news Support The Journal

Your contributions will help us continue to deliver the stories that are important to you

Support us now
It also stated that breastfeeding rates in Ireland are substantially below the international average and are very strongly linked to the social background of the mother.
Some 77% of infants whose parents are professional workers are breastfed, compared to 33% among the most socially disadvantaged.
James Williams, Research Professor at the ESRI and one of the co-editors of the book, said:
Despite the changing nature of inequality over time, children's future prospects continue to be shaped by family circumstances. Measures existing to help children flourish must be cognisant of the powerful impact of the home environment on child wellbeing and development.
Discussing if the words in the 1916 Proclamation of Independence, resolving to "cherish all of the children of the nation equally" have been realised 100 years on from the Easter Rising, Williams said:
"While we have undoubtedly made huge strides in terms of how we think about and treat children in Ireland, the book presents evidence concluding that we have not lived up to the Proclamation's resolution to cherish all of the children of the nation equally."