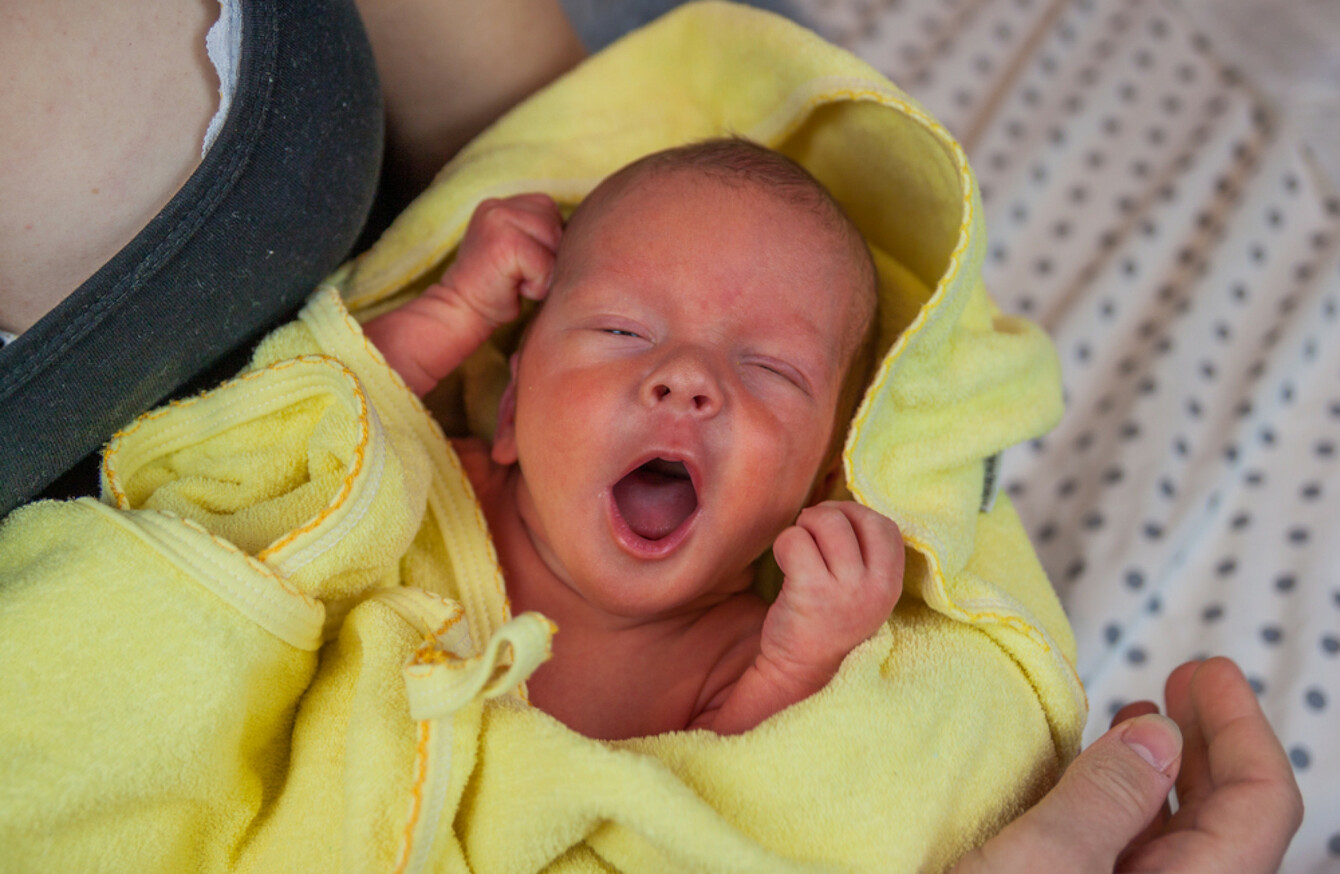 Image: Shutterstock/Tomasz Guzowski
Image: Shutterstock/Tomasz Guzowski
THERE HAS BEEN an increase in the number of young children and infants presenting to hospital this winter with the flu and respiratory infections.
This morning, there were eight children waiting for admission to an inpatient bed in the three children's hospitals emergency departments.
Three of those children have been waiting more than nine hours today, according to the latest statistics.
At one point yesterday, there were eleven waiting for admission, with five children waiting more than nine hours.
Last week, there were 12 children waiting for admission, two of which were at Our Lady's Children's Hospital, Crumlin.
The lack of bed capacity is being blamed on the chaos in emergency departments across the country.
It is expected matters might get worse before they get better due to the spread of two types of flu strains and due to children returning to school this week.
With hospitals at crisis point there are concerns about presenting to hospital, particularly for parents of sick children.
One mother's experience in A&E
Describing her experience in Crumlin Children's Hospital before Christmas, one mother said she waited for 36 hours before her five-week-old baby was admitted to a ward.
The mother was concerned with his breathing.
"We waited a few hours to be seen and were then told that they didn't have the facilities to keep every baby and if he got worse we were to return. We returned the following day, but were told there were no rooms available so he had to get cared for in A&E.
"He was fed through a tube and was on oxygen for the duration of time there. We were there for a total of 36 hours before we got put on a ward. I was not given a cot for him for 20 hours, so I was lucky I had his buggy," she said, adding that she saw nurses finish their shift and go home, only to return for their next shift and she was still there with her child.
The baby was to be fed every two hours, but due to the staff being so busy the mother had to search for a nurse to come help her.
"I had to go and search for a random nurses to ask/beg for somebody to feed him through the tube. I was told to call for help if his oxygen levels dropped, and when they did I had to go and run for help from a doctor. The doctor told me she would send somebody in to me. When I went back they had dropped again. I was frantic. I had to go out for help again. It was so frightening," said the mother.
The mother and father took it in turns to stay with the baby, and said they were left on a corridor at one stage with children getting sick on the floor beside them.
"There was hand foot and mouth and children with chickenpox all around us. I found out my son was very contagious, so all the time we were there I'm sure he infected others.
The cubicle we were in, I never saw the bins getting changed (we had to put his dirty nappies in to it) surfaces were never wiped, and there were dirty plasters on the floors. I found the staff lovely, but run off their feet. I felt they couldn't make eye contact with you in case you stopped and had to ask them something, they were just so busy.
When we eventually got onto a ward the level of care improved greatly and obviously it wasn't as manic and stressful as our stay in A&E.
#Open journalism No news is bad news Support The Journal

Your contributions will help us continue to deliver the stories that are important to you

Support us now
Wait times 'regrettable' 
The Children's Hospital Group said it does not comment on individual cases but said "any long wait times for children in emergency departments (EDs) is regrettable".
A joint statement from the Children's Hospital Group representing Our Lady's Children's Hospital, Crumlin; Temple Street Children's University Hospital; and the National Children's Hospital, Tallaght Hospital stated while this occurs every winter the number of children attending the three children's hospitals EDs is not unusual for this time of the year.
However, it added that there is an increase in young children and infants presenting with the flu and respiratory infections.
What is unusual and of concern is the number of children presenting with the flu and it is anticipated it will continue to peak for the next number of weeks. Some babies and children with this virus can become very unwell requiring supportive treatment and prolonged hospital admissions.
Hospitals have increased isolation requirements for patients needing admission, which is impacting on waiting times in EDs.
"In the interest of patient safety and to manage to risk of infecting other patients on open wards many of these patients are remaining in our EDs in individual cubicles with their parents and receiving treatment until a suitable inpatient bed becomes available on a ward," said the statement.
The Children's Hospital Group said it is working closely with the clinical directors and hospital management in the three children's hospitals to ensure that every effort is made to manage this situation and that those experiencing long waiting times in the emergency departments are managed as safely and quickly as possible.
The three children's EDs are open, however the hospital group warned that patients attending may experience delays.
Due to the increase in patients presenting with flu there are restricted visiting hours in place at Temple Street Children's University Hospital.
The hospitals wish to apologise to all patients inconvenienced by this situation.
"In order to safely manage all patients in the EDs, families of children with minor and less urgent complaints are advised to see their GP/out of hours service first, where possible and appropriate," added the hospital group.