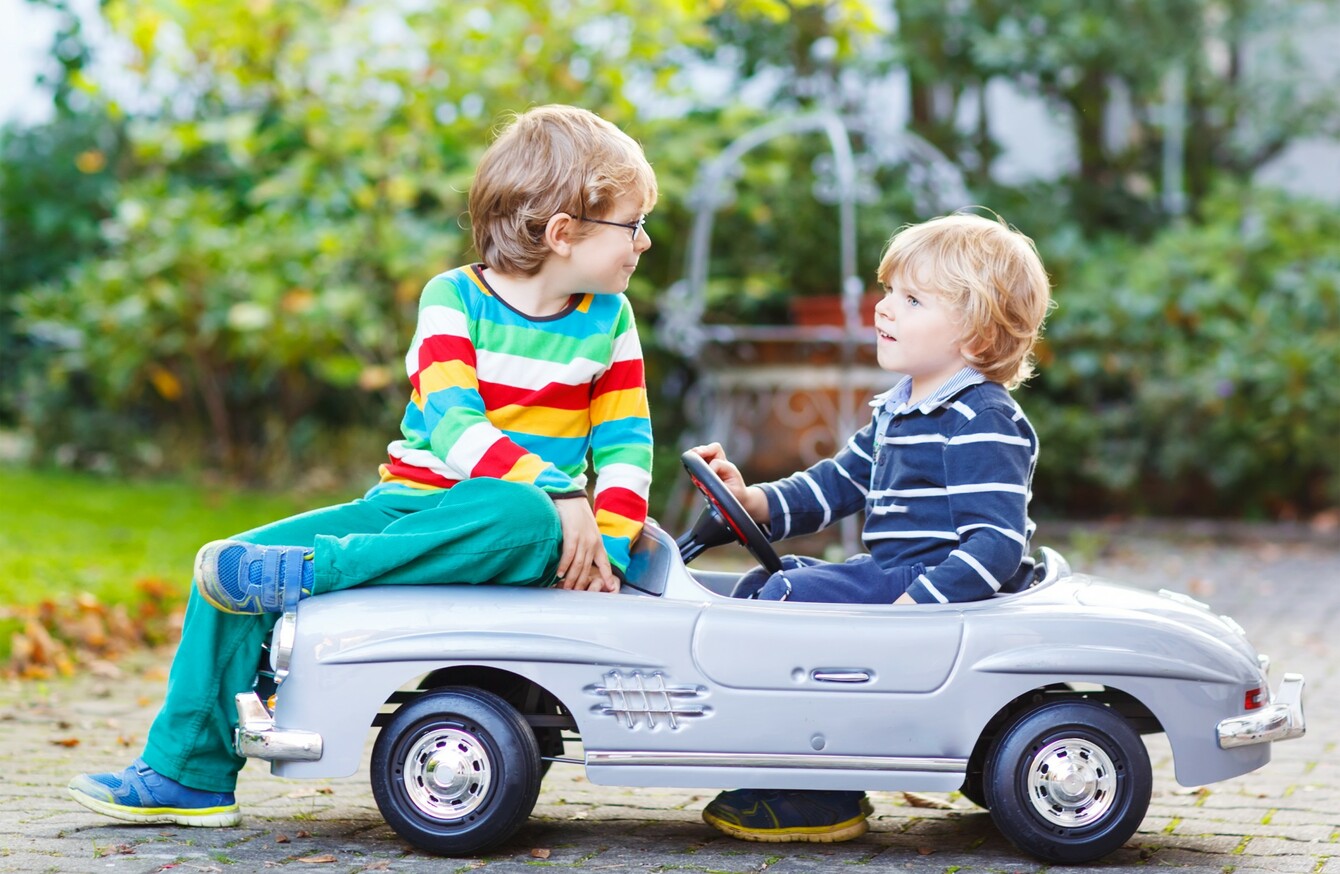 Image: Shutterstock/Romrodphoto
Image: Shutterstock/Romrodphoto
EACH WEEK, WE hear from a reader who can't figure out what to do about a tricky parenting situation. To get a balanced take on the dilemma, we ask Irish parenting experts to weigh in.
From choosing whether to push toilet training to allowing a baby to 'cry it out', being a parent involves decision after decision – and a whole lot of questioning yourself.
This week, one parent is deciding whether to continue allowing her child to be friends with a bad influence – or to cut ties completely.
Have a parenting dilemma you're struggling with? Let us know anonymously here and we'll share it with our panel of experts.
This week's dilemma
My five-year-old son is really good friends with a kid on our street who's a bad influence. Due to them living so close to each other and being born weeks apart, they inevitably became friends with each other. For the first few years, everything was great, but lately the other child has started acting out more and more – and I don't like my son spending time with him. He's only a child, but he has a terrible temperament, and is really rude and cheeky towards adults.
Already I can see my son picking up on some of these behaviours – like talking back, telling tales and being rude to other kids – and I want to put a stop to it. However, my son really enjoys playing with his friend and there have been no issues between the two of them. Am I being unreasonable by letting this friendship continue?
What the experts have to say…
You're being a bit unreasonable. Navigating friendships on our children's behalf can be hard to keep up with, especially as you live so close together. However, while your son seems to like this little boy's company, it's also really important that you establish expectations and boundaries with him around how we treat others, how to be kind and respectful, and how our behaviour can affect others' feelings. He is old enough to understand empathy and the difference between right and wrong.
Although you can limit the time your son spends with him, you can't instill these expectations on the other child while they play outside, as this is his parents' responsibility. I suggest you encourage play dates with other children so he gets to experience other personalities and temperaments.
- Aoife Lee, Parent Coach at @parentsupport.
You're not being unreasonable. As your child gets older, outside influences good and bad are going to become more prominent in every area of his life. The most important thing is to keep investing in your own parenting of your own son. The values, ethics and social skills you teach as family will hopefully outweigh those of his peers. You must be confident in the job you are doing as a parent and, going forward, that your continuous investment in your son will pay off. Fostering open communication about friends, relationships and all behaviours within your home without the fear of punishment or judgment would be helpful going forward. It'll ensure you always hear and then can always support and guide. 
- Deirdre Holland Hannon, Behaviour Specialist at @deehollhan. 
You're not being unreasonable. This is the nature of life! Children will often become friends with close neighbors, and you may deem them suitable friends or not. In later life, children make friends in school and clubs with others whom you will never meet. You'll have no idea what influence they'll have on your child. Plus, today's children carry out a huge amount of socialising with others they have never met in real life either, but just know online.
The most important thing you can do is model the behaviour you want your son to take on-board and uphold values you want him to live by. However, with small children, it's not unreasonable to draw some limits around their interactions with other children if you feel they may not be appropriate or safe playmates. For example, you might have a limit that he doesn't play out with him every day. Always bear in mind that children's behaviours are always changing, and so a boisterous, challenging child at five may become serious quiet and charming at nine years old!
 - Krysia Lynch, Maternity Care Expert at Krysia.ie.
So what's the final tally? Is this reader being unreasonable?
Yes – 1
No – 2
Tell us your thoughts in the comments!
Have a parenting question you want answered? Let us know anonymously in our survey here or email us on family@thejournal.ie and we'll put it to the experts.