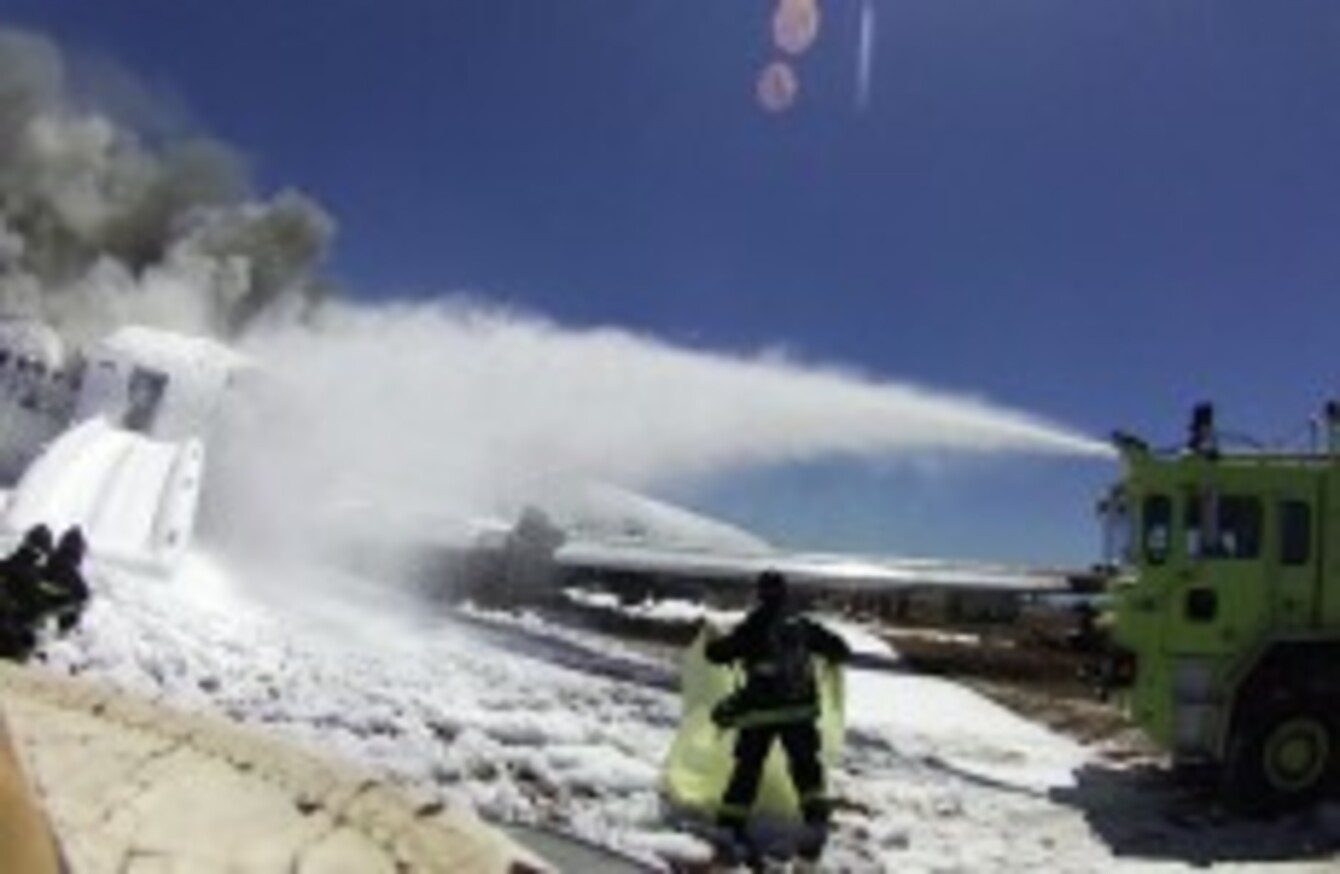 Image: AP Photo/San Francisco Chronicle
Image: AP Photo/San Francisco Chronicle
A VIDEO FROM the helmet camera of a firefighter responding to the crash landing of an Asiana Airlines flight in San Francisco shows at least one rescuer was aware someone was on the ground outside the aircraft and even warned a colleague.
Yet two fire trucks subsequently ran over an injured passenger.
The video, first aired by CBS News on Tuesday, shows the girl, 16-year-old Ye Meng Yuan, lying in the grass before she was struck, according to an attorney for her family. A coroner concluded she was alive at the time and died when she was later hit by a fire truck.
In the video, a firefighter with a helmet camera tells the driver of a fire truck that there's a person in front of him. A fire truck-mounted camera shows a firefighter directing the truck away from the person.
What's not clear from the video is why rescuers didn't try to move or clearly mark the presence of the person on the ground during the chaotic aftermath of the 6 July crash at San Francisco International Airport.

(
AssociatedPress
/YouTube)
The video, which was released to The Associated Press yesterday by attorneys for the girl's family, reflected much of what officials have said, only with more detail.
About 15 minutes after the driver of the fire truck was alerted to the girl's presence, the video shows that same truck running over her, according to CBS. Footage of her being run over was not aired in the CBS News broadcast.
The helmet camera shows another truck driving over her minutes after that, according to CBS News, which said it obtained the video from a person close to Yuan's family.
The San Francisco Chronicle first reported on the video's content, but did not release the video publicly.
It's still unknown how Yuan got out of the plane.
"At least five firefighters knew of her presence before she was covered in foam. Nobody examined her, nobody touched her, nobody protected her, moved her or did anything to take her out of harm's way, and then they abandoned her there," said Anthony Tarricone, an attorney for Yuan's family, which has filed a legal claim against the City of San Francisco.
San Francisco fire spokeswoman Mindy Talmadge said on  she could not comment on the video because of the pending litigation.
In all, 304 of the 307 people aboard the Asiana flight survived after the airliner slammed into a seawall at the end of a runway during final approach for landing.