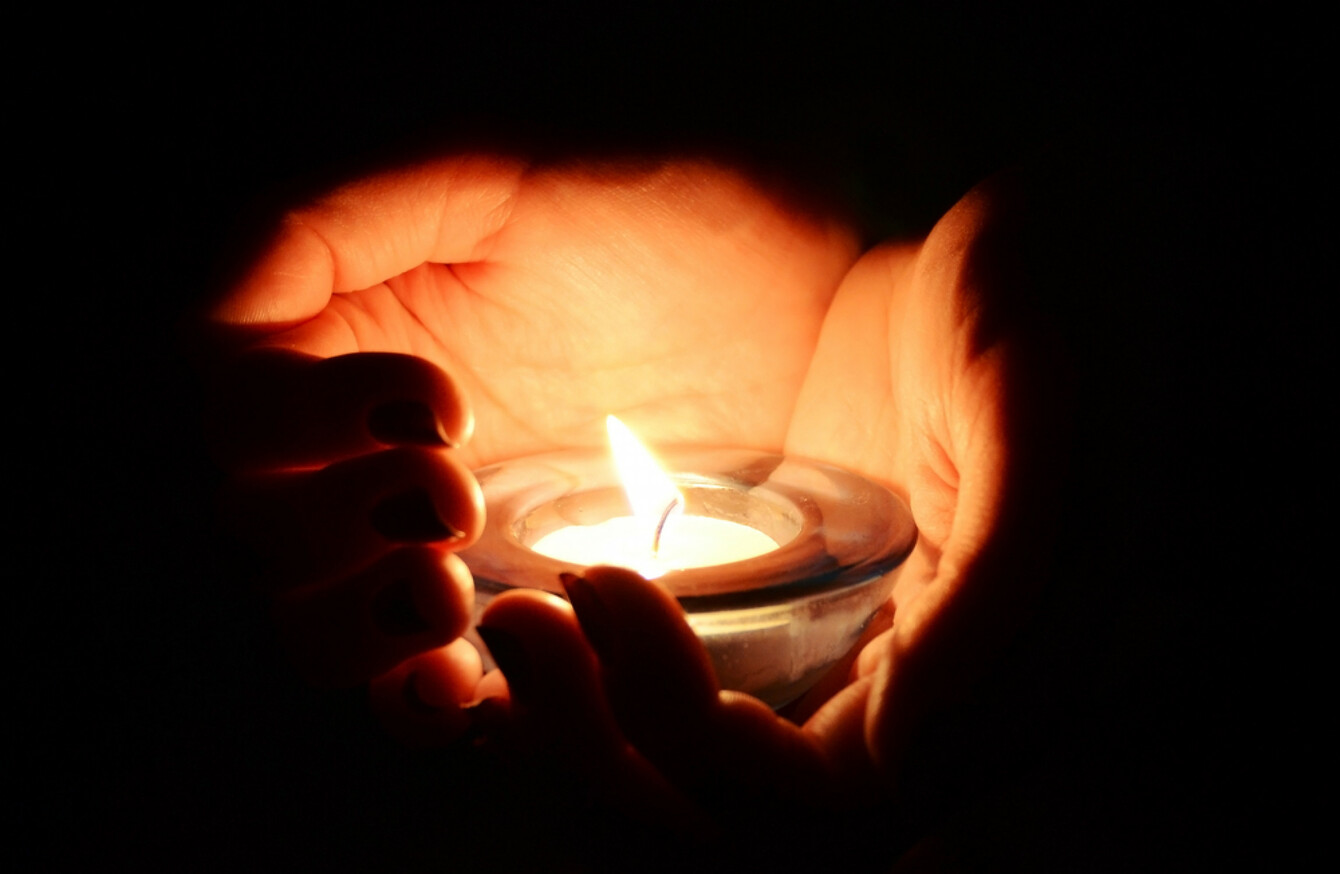 Image: Shutterstock/Pincasso
Image: Shutterstock/Pincasso
CHRISTMAS SHOULD BE among the happiest days of the year, 24 hours to appreciate your loved ones. However, that's not always the case for those who have been bereaved.
Whether it be the first year without them or the 10th, Christmas Day can be a tough milestone for the thousands in Ireland who have lost a child, a parent, a grandparent, or, indeed, any loved one.
Valerie O'Riordan experienced the loss of her 26-year-old daughter Debbie in August 2009.
She told us:
I'll always be heartbroken, I'll always think about her and I'll always cry for her. Life will never be the same.
One weekend in August 2009, Debbie spent a few days in London with her 12-year-old cousin. At the same time, O'Riordan was in Lourdes with her mother and sisters.
Debbie and her cousin returned to Cork on the Sunday night. The next morning, her cousin awoke to find that Debbie had passed away in the bed next to her during the night. 
It was later discovered that Debbie had passed away from SUDE (sudden unexpected death in epilepsy). She had been diagnosed with epilepsy at the age of 16, but she had only experienced a few seizures. 
Similar to another bereaved parent TheJournal.ie spoke to last Christmas, O'Riordan said the first Christmas was incredibly difficult and she purposefully did not put up decorations. 
Instead, the family made the decision to travel to the Canary Islands for the holidays.  
This is O'Riordan's 10th Christmas without Debbie. She said it took around five years for the family to begin celebrating the holidays again, putting the decorations up. 
"About five years after Deb died, we decided we'd have Christmas here and we put up the decorations and we invited everyone," she said. 
Explaining why she decided to restart the tradition, O'Riordan said: "You get to a stage where you either sink or swim. You either go down and stay down or you get up.
I have a great husband and a son and I felt like 'Look, if I go down here now, so will they'. I always had that positive outlook. 
"There was no more I could do for Debbie. I'll always be heartbroken, I'll always think about her, I'll always cry for her and life will never be the same again, but you really do get to a stage where you make life different."
'Just do it as best you can'
As difficult as the season can be, people who have lost a loved one need to focus on what's best for themselves, O'Riordan suggested. 
I like people around me, I don't like being by myself. I like having everybody here for Christmas dinner because I'm a chef by trade, so everybody loves to come to Valerie's for dinner because you get a great one and everyone gets fed. 
Just do it as best you can. An awful lot of people would go abroad and an awful lot of people would just not celebrate it. It's very, very hard.
Self-care is important for people who are grieving this time of year. O'Riordan notes that the holidays can be harder than any other milestone. 
"It would probably be the hardest time. I suppose every time is hard – their birthdays are hard, their anniversaries are hard. There's no real milestone that's not hard, but Christmas is … you know?" she said. 
Last year, bereaved parent Paul Dowling advised that if those grieving are going to have friends or family visiting to keep them short and to "pace yourself".
#Open journalism No news is bad news Support The Journal

Your contributions will help us continue to deliver the stories that are important to you

Support us now
"Your energy is at rock bottom in the first year. You're physically and mentally drained, it's a trauma that you're going through."
Dowling did, however, note the importance of getting out of bed on Christmas morning and keeping busy.
"It's important that you actually get up in the morning, get your breakfast, get organised and do something over Christmas, it's important to do something."
When it comes to meeting a relative or a friend who may have lost a loved one over the Christmas period, many people may be unsure of how to approach the topic, or if to at all.
O'Riordan said she learned years ago that people "really don't know what to say" to someone who has lost a loved one. 
"I knew people before my Debbie died who lost a child. I would go to the opposite side of the room rather than have to say 'how are you?'," she said. 
The best thing you can say is that I'm here for you. There is nothing really that you can say, just be there for them and just listen to them. 
It has been nine years since O'Riordan's daughter Debbie died. Anam Cara, a parent bereavement organisation, has helped her along her journey of grief. 
Noting her above comments, O'Riordan added: "That's the good thing about [Anam Cara], you can just sit and listen to what other people have to say and get tips and hints about how other people manage and how other people deal with trying to get through out."