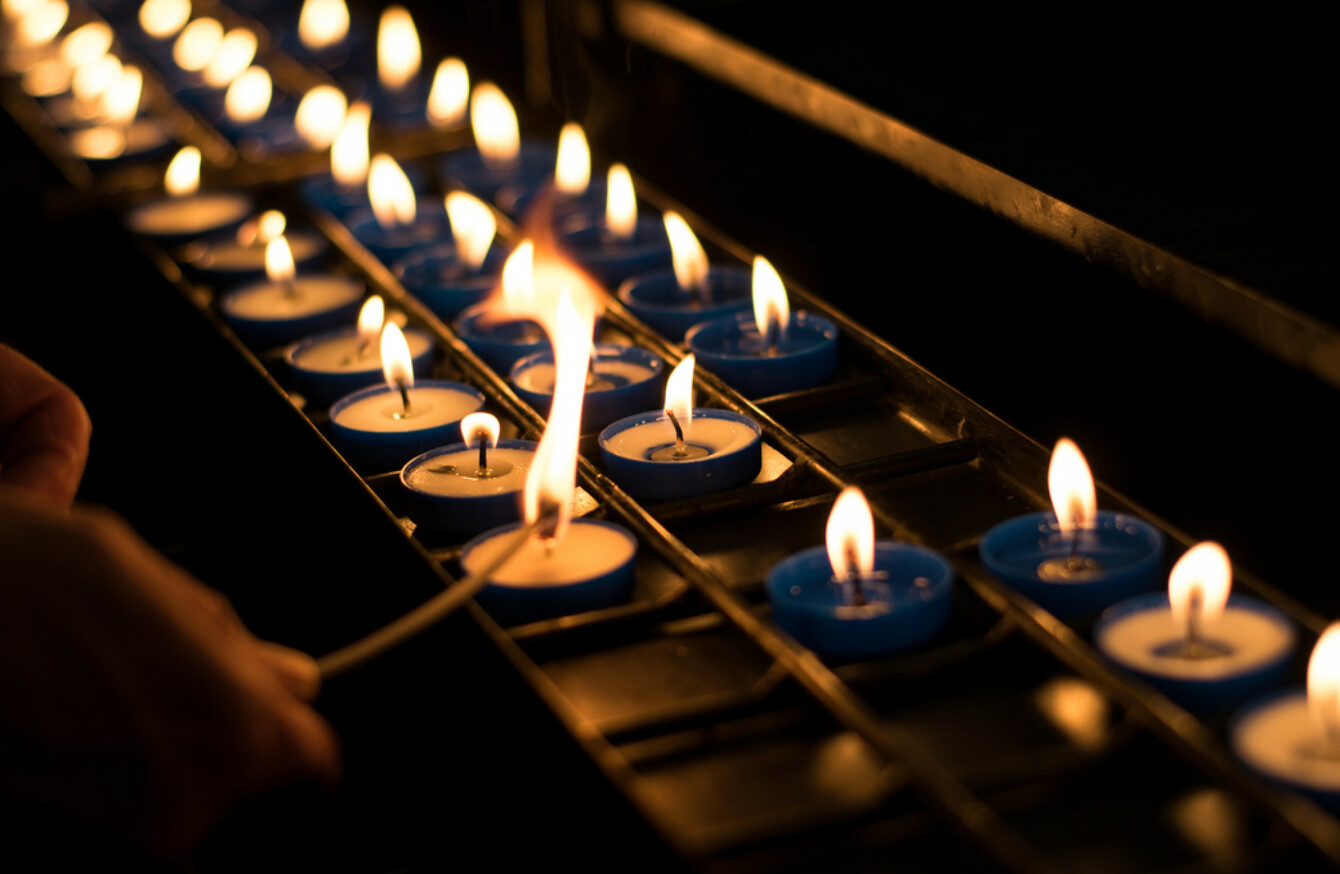 Image: Diederik Hoppenbrouwers via Shutterstock
Image: Diederik Hoppenbrouwers via Shutterstock
CHRISTMAS SHOULD BE among the happiest days of the year, 24 hours to appreciate your loved ones. However, that's not always the case for those who have been bereaved.
Whether it be the first year without them or the 10th, Christmas Day can be a tough milestone for the thousands in Ireland who have lost a child, a parent, a grandparent, or, indeed, any loved one.
Paul Dowling experienced the loss of his 23-year-old daughter Colette on 9 March 2012, after a battle with Cystic Fibrosis.
He told us:
Christmas will never have the blissfulness it had before, never again.
Dowling said that Cystic Fibrosis never really impacted Colette growing up. However, she got a serious infection when she was in her third year of Trinity College Dublin and her lung function dropped considerably.
After years of waiting for a transplant, Colette sadly passed away.
Dowling told TheJournal.ie that the first Christmas was the most difficult to deal with following her death. The Dowling family didn't put up decorations and had no celebrations.
"The first Christmas… To be honest, you're in shock, but everything is a first in the first year," Dowling said.
This is Dowling's sixth Christmas without Colette, and while he stressed that the first Christmas will always be the toughest, he said that the holidays remain a struggle.
"We set a place at the dinner table at Christmas. All we want is the Christmas dinner to be out of the way and that's it, it's over. Christmas doesn't really mean anything to us," Dowling said.
Every Christmas, my wife Pam buys a small piece of jewellery for Colette and we go up into the attic and put it in a box up there.
"In the lead up [to Christmas]… At times, I look around and I see the commercials and it means nothing. Instead of getting angry I have no energy to be angry, I just look at it with a very cynical view."
It's not just Christmas that can be difficult for those who are grieving, Dowling said that New Year's Eve can be just as upsetting.
"New Year's Eve is worse because there was always such joy in our house. We have three girls. Our house was full of people on New Year's Eve and it was the girls who brought them in," he said.
'Keep it simple'
As difficult as Christmas can be, people who have lost a loved one should try to keep celebrations simple and to keep busy, Dowling urged.
Try and keep things as simple as possible because the first Christmas is really very, very difficult. You've got to think of yourself and if you can't face people, get somebody close to you to act as a bodyguard for you.
Basically, some relations can say the wrong things but again you need to kind of think of yourself. If there's someone that's helping you and you know will provide some support, get them to tell others how you're feeling, how things are.
He advised that if those grieving are going to have friends or family visiting to keep them short and to "pace yourself".
"Your energy is at rock bottom in the first year. You're physically and mentally drained, it's a trauma that you're going through."
Dowling did, however, note the importance of getting out of bed on Christmas morning and keeping busy.
"It's important that you actually get up in the morning, get your breakfast, get organised and do something over Christmas, it's important to do something."
Anam Cara, a parent bereavement organisation, has helped Dowling and his wife along their journey of grief. Dowling said: "I recommend people go to at least one meeting, it might not be for everybody, but it's a great support."
It has been five years since Colette Dowling passed away. Ending his chat with TheJournal.ie, Dowling left one last piece of advice for those who have the long road of bereavement ahead of them.
We're five years down the road and it's still a short amount of time. It's hard for society to understand that it takes a long, long time but we're in a better place now.
The grief doesn't get smaller but we get better at carrying it. We get stronger and bigger and it's important to actually have a bit of hope.