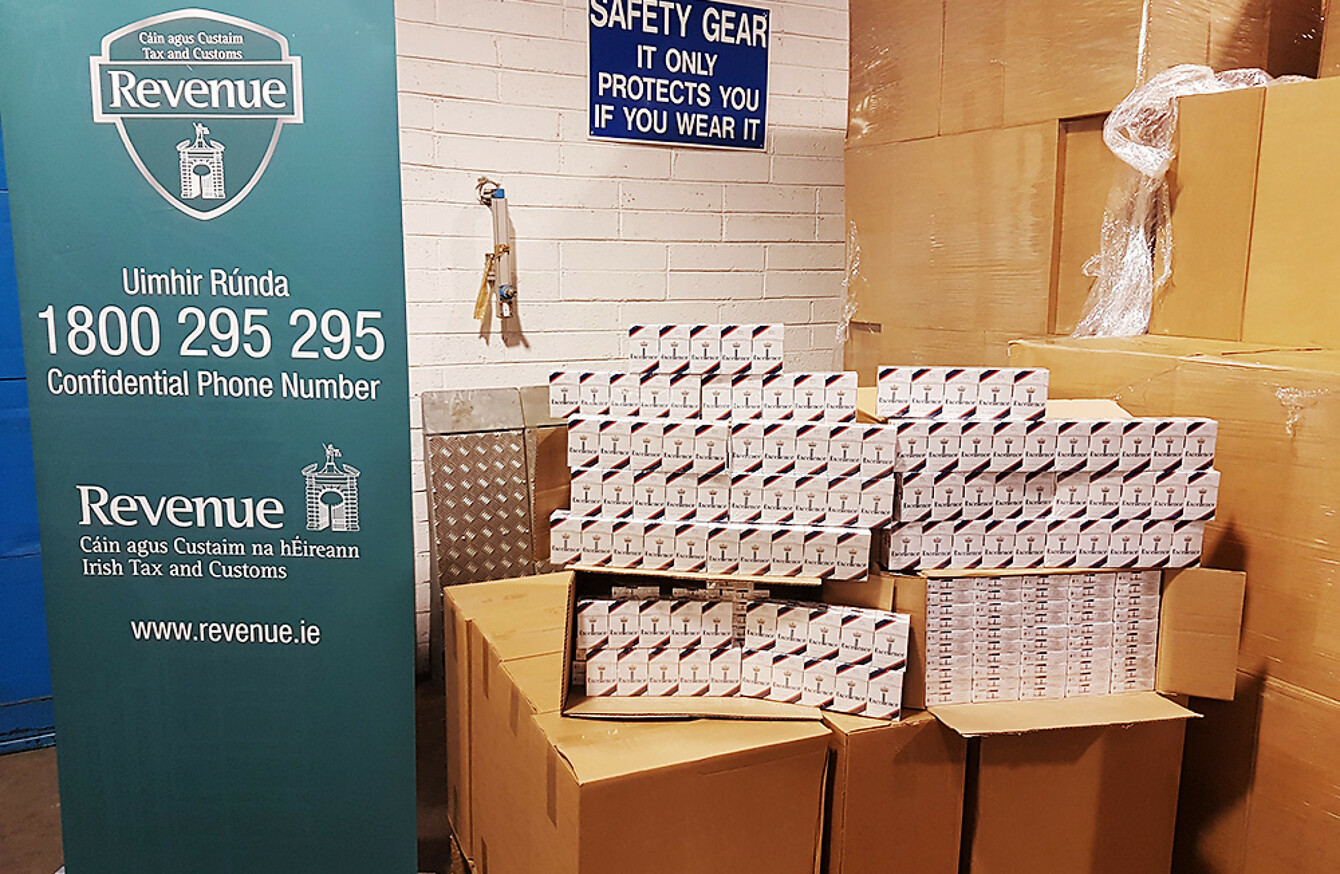 The seized cigarettes at Dublin Port.
Image: Revenue
The seized cigarettes at Dublin Port.
Image: Revenue
REVENUE OFFICERS HAVE seized 9.6 million cigarettes that arrived into Dublin Port on a vessel from Rotterdam.
The retail value of the contraband is almost €4.5 million, representing a potential loss to the Exchequer of around €3.8 million.
The seized cigarettes, branded "Excellence", were found in a shipping container marked "tyres" when the Revenue's mobile x-ray scanner was used as a result of routine profiling.
This specific scanner has been operational since January and cost nearly €1.7 million. However, it has detected significant quantities of drugs, illicit cigarettes and alcohol as well as other banned items in that time – including a €37.5 million cannabis seizure in January alone.
One scanner searches at least 2,500 containers every year which have been deemed suspicious.
Revenue said the operation targeted "the supply of illicit tobacco products with a view to disrupting the support chain, seizing the illicit product and prosecuting those responsible".