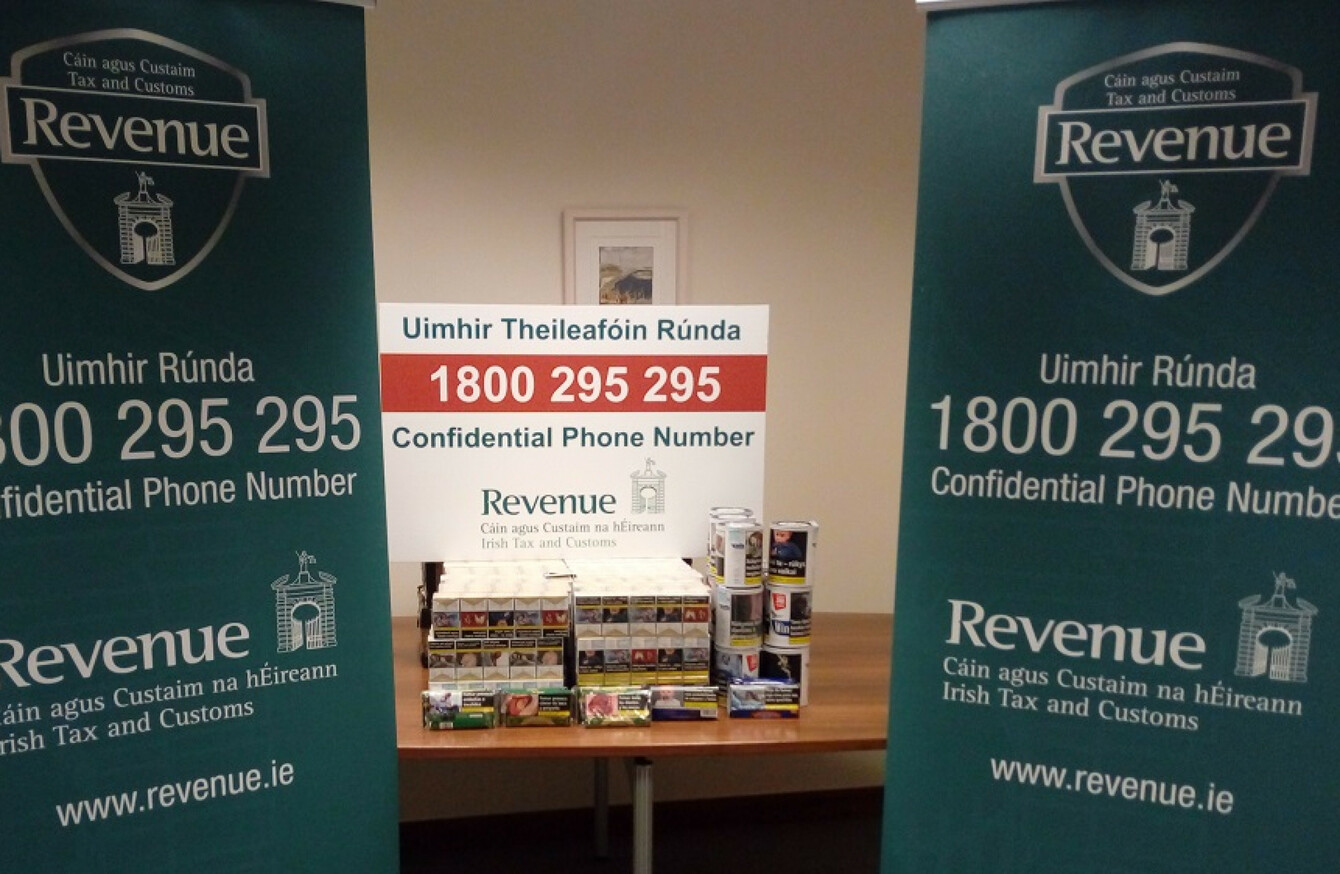 The seized items
Image: Revenue
The seized items
Image: Revenue
MORE THAN 24,000 cigarettes and €7,200 in cash were seized in Donegal and Galway on Friday.
During an operation in Letterkenny, Revenue officers seized 13,400 cigarettes branded Mayfair, L&M and Pacific following a search, under warrant, of a residential property.
Officers also seized €7,200 thought to be the proceeds of, or intended for use in, criminal activity. A Polish man in his 30s was questioned.
Today at Letterkenny District Court, Revenue officers were granted a three-month cash detention order to allow Revenue to investigate further.
Separately on Friday, Revenue officers in Galway city seized 10,800 cigarettes and 2.7kg of tobacco. The seized tobacco products were branded Marlboro, Winston, Golden Virginia and Old Holborn. A Lithuanian woman in her 20s was questioned at the scene.
Prosecution 
The combined estimated retail value of the contraband tobacco products is €16,000, representing a potential loss to the Exchequer of €12,680. Investigations are ongoing with a view to prosecution.
These seizures are part of Revenue's ongoing operations targeting the shadow economy and the supply and sale of illegal tobacco products.
Revenue has advised anyone who has information about tax evasion or smuggling to report it via the confidential freephone number 1800 295 295.