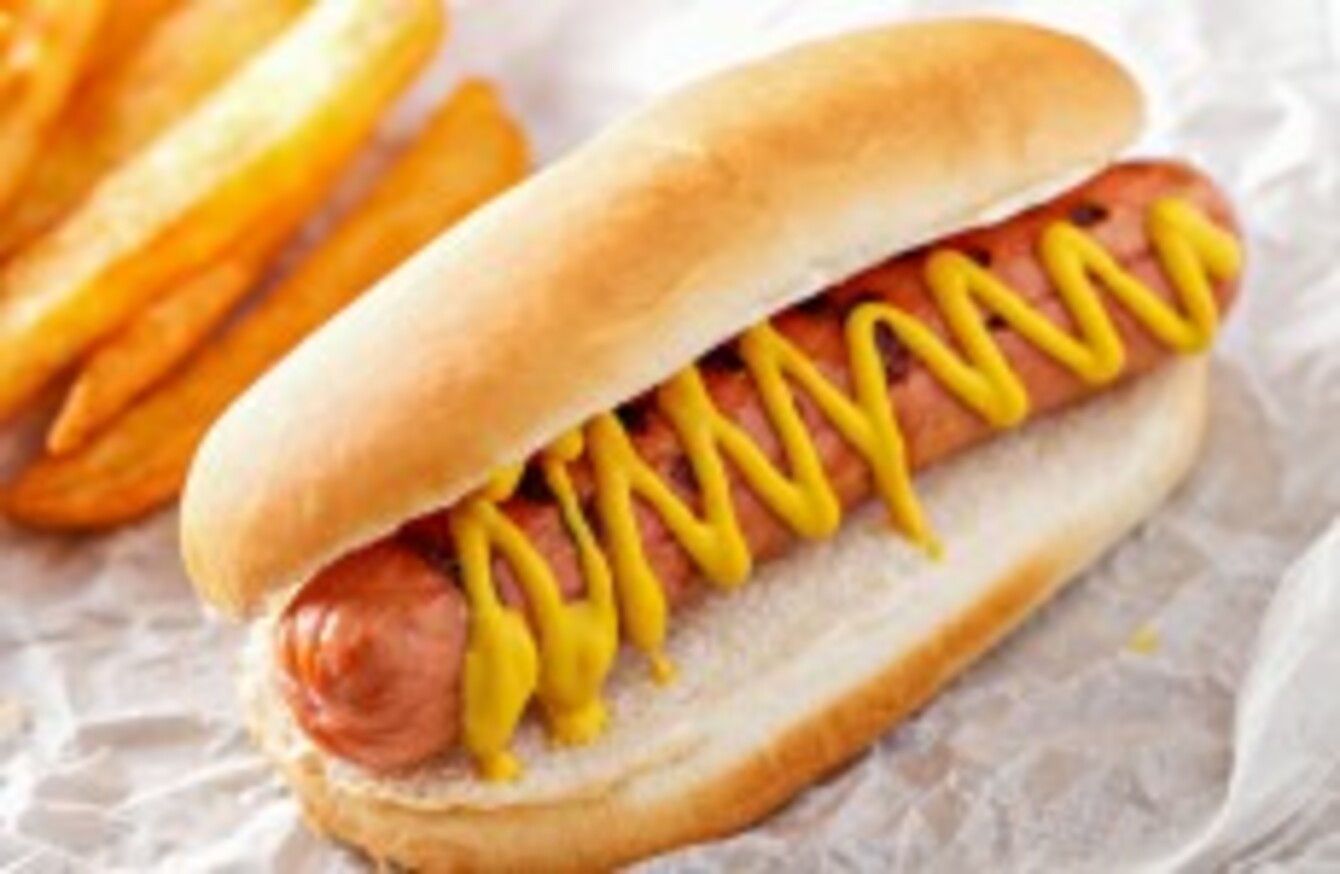 Image: Shutterstock
Image: Shutterstock
A FORMER EMPLOYEE of Cineworld Cinemas in Dublin has been awarded €20,000 for an unfair dismissal involving a row over a hotdog and some wine gums.
Carl Meade, a multi-functional operator with the cinema group for three years, lost his job after he was observed on CCTV receiving one large hotdog and a packet of wine gums.
He took the receipt away from the sales desk to get a pen at another desk, he signed the receipt and returned it to the till operator, which was the employee procedure so they could avail of the 40% staff discount on purchases.
Hotdog 
However, when the receipt for this transaction was later examined in the course of investigation, the price recorded for the hotdog indicated that it was a regular hotdog which was cheaper than a large hotdog and the price of wine gums was greater than the price of malteesers, which was also on the receipt.
The total difference in price, taking account of the 40% staff discount was approximately €1.
Meade told the Employment Appeals Tribunal that he did not deliberately defraud his employer, stating that he just didn't read the receipt before signing it. He admitted that it as a breach of the discount policy, but said he didn't think it was as serious as it was until he was confronted with it during the disciplinary process. He also stated that he never received a copy of the Staff Discount Policy.
He reiterated that it was an "honest mistake" and that it did not sanction his dismissal from work.
Unfairly dismissed
The tribunal determined that Meade was unfairly dismissed from his job.
In reaching this decision the tribunal found that it was the evidence of both the original decision maker and the person who heard the appeal that the mere fact that there was a breach of the policy in relation to staff discounted purchases meant that an act of gross misconduct had occurred and that dismissal was the appropriate sanction.
"This suggests to the tribunal that whether or not this was an honest mistake by the claimant could have no impact on the outcome of the disciplinary decision. Therefore the tribunal is not satisfied it was reasonable of the respondent to conclude that this was an act of gross misconduct and that the appropriate sanction was dismissal."
The tribunal awarded Meade €20,000 under the Unfair Dismissals Acts, 1977 to 2007.