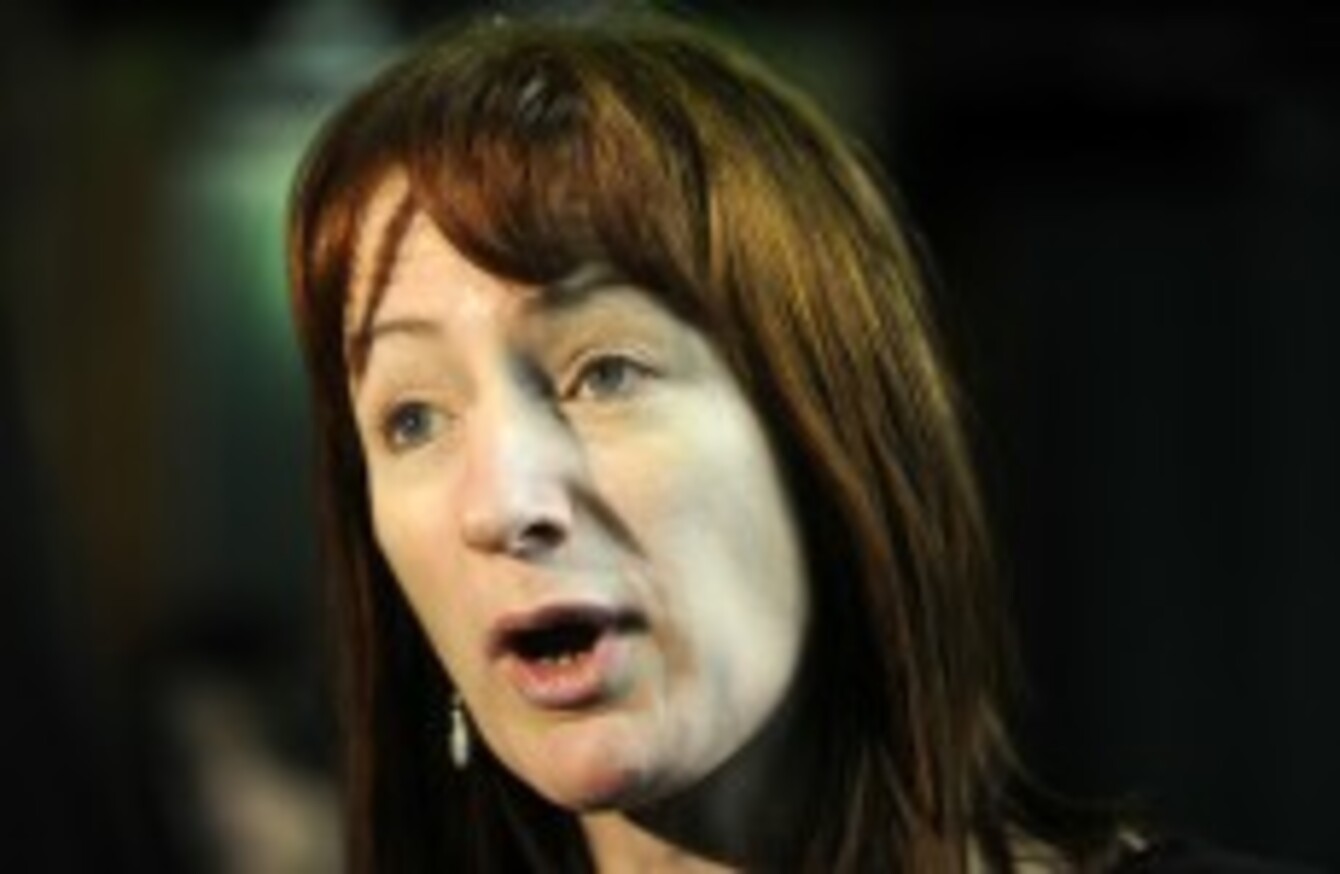 Image: Laura Hutton/Photocall Ireland
Image: Laura Hutton/Photocall Ireland
CLARE DALY HAS said that she will get a plumber to increase the water pressure in her house should the Government reduce it when she doesn't pay water charges.
When asked on the News at One, if she could deal with her water being "reduced to a trickle", the Independent TD said she would "increase the pressure back myself if they were to do that".
"I'd get a plumber to do it for me. I'm not that skilled. I believe it's eminently doable."
Daly said that she didn't think this amounted to breaking the law, but stated: "Sometimes bad laws have to be broken."
Earlier today, the Commission for Energy Regulation announced that it has accepted a proposal by Irish Water to extend the deadline for water charges applications by one month – until the end of November. This means that people won't receive bills until the end of January 2015.
Daly said that this development would further "embolden" people not to pay.
"I think it'll be met with great merriment on the protests that will be taking place in many towns around the country tomorrow and the giant movement that will be revealed on the 1st of November, when literally every county will see numbers the likes of which we haven't seen in years.
All that the decision reflects is that people had made the scheme unworkable by not sending back the forms. What's more, or should be more worrying for Irish Water and the Government is actually a lot of people who did send the forms back did so early on before they saw the scale of the opposition.
The Dublin North TD said she would not be paying water charges as she already pays for water through taxation.
She noted that people voted the Labour party into power in 2011 because they promised to oppose the charges, adding that people were unlikely to vote for them or Fine Gael next time around.
We'll see how many vote for them in the next election … this is unworkable now for the Government given that we're on the eve of a General Election.
Daly said that the revenue lost by scrapping water charges could be recouped through the introduction of a financial transactions tax, increased income tax on those who earn a six-figure salary, and a wealth tax.
Here's Daly speaking in the Dáil about the charges yesterday:
Source: Clare Daly/YouTube