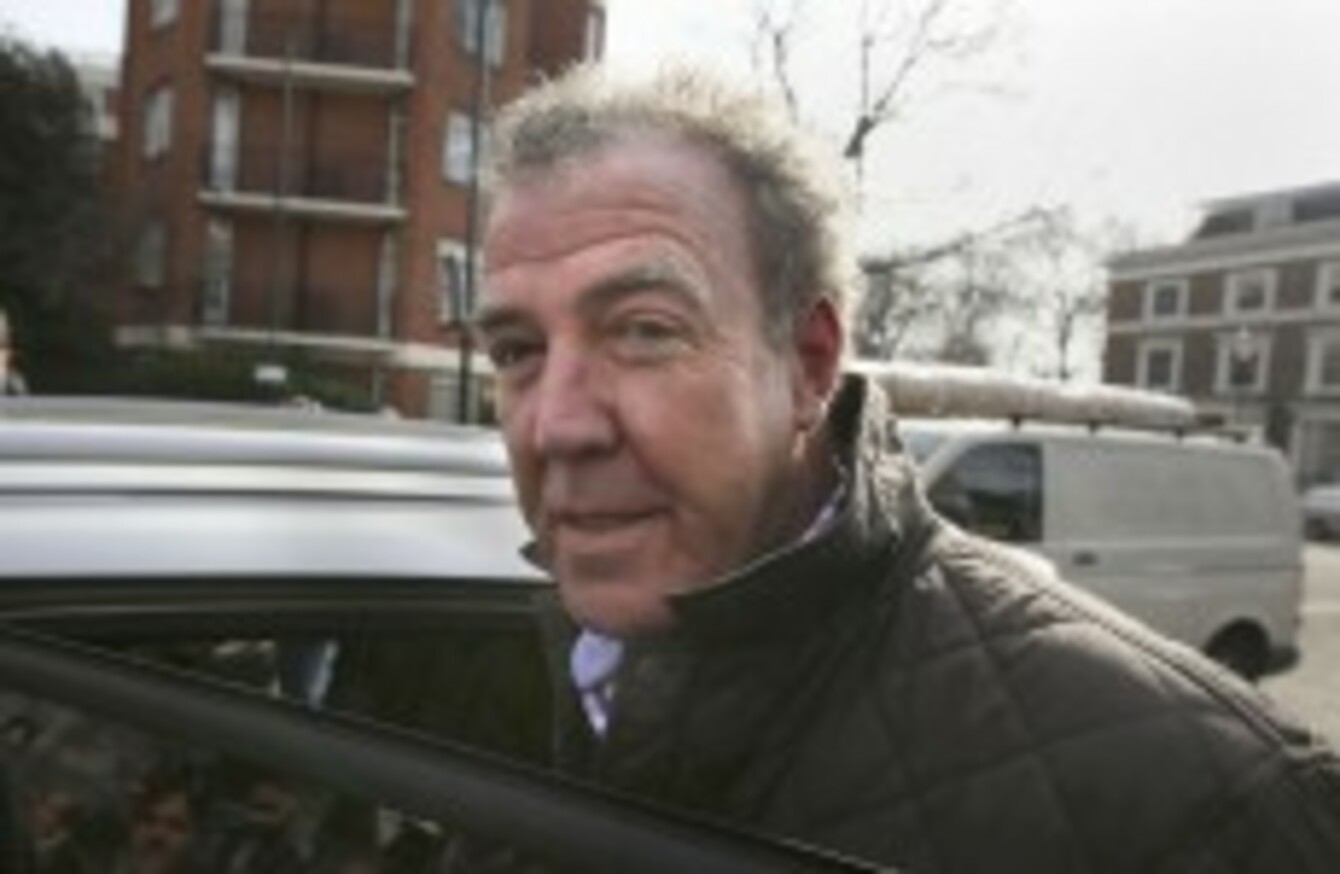 Image: Philip Toscano
Image: Philip Toscano
Updated 11.01pm
BBC PRESENTER JEREMY Clarkson told reporters outside his London home today he was "just off to the job centre," according to a BBC report.
The Top Gear presenter is at the centre of controversy once again, after he allegedly punched a producer.
He's been suspended from his job, and this Sunday's episode of the popular car-based show won't be broadcast.
The 'job centre' comment can't be heard in this clip, posted on Youtube, but he can be heard saying he's happy he'll be able to "get to the Chelsea match tonight".
Asked whether he had any regrets, he replied "yeah" (it's not clear, however, if he was referring to the Top Gear incident – or making a glib remark about regrets, in general).
Source: YJTUBE/YouTube
The exact details of the 'punch' incident are beginning to emerge today meanwhile.
The Mirror reported earlier that an Irish Top Gear producer, Oisín Tymon, was allegedly punched by Clarkson after he failed to get the presenter's dinner on time while filming in Newcastle.
The BBC's director-general has said an investigation will "gather the facts" about what happened.
A lawyer for Tymon said, according to the Beeb, that his client intends "to await the outcome of the BBC investigation and will make no comment until that investigation is complete".
Meanwhile, a petition calling for Clarkson to be re-instated in his Top Gear role had reached almost a quarter of a million signatures by 6.30pm this evening.
First posted at 6.30pm