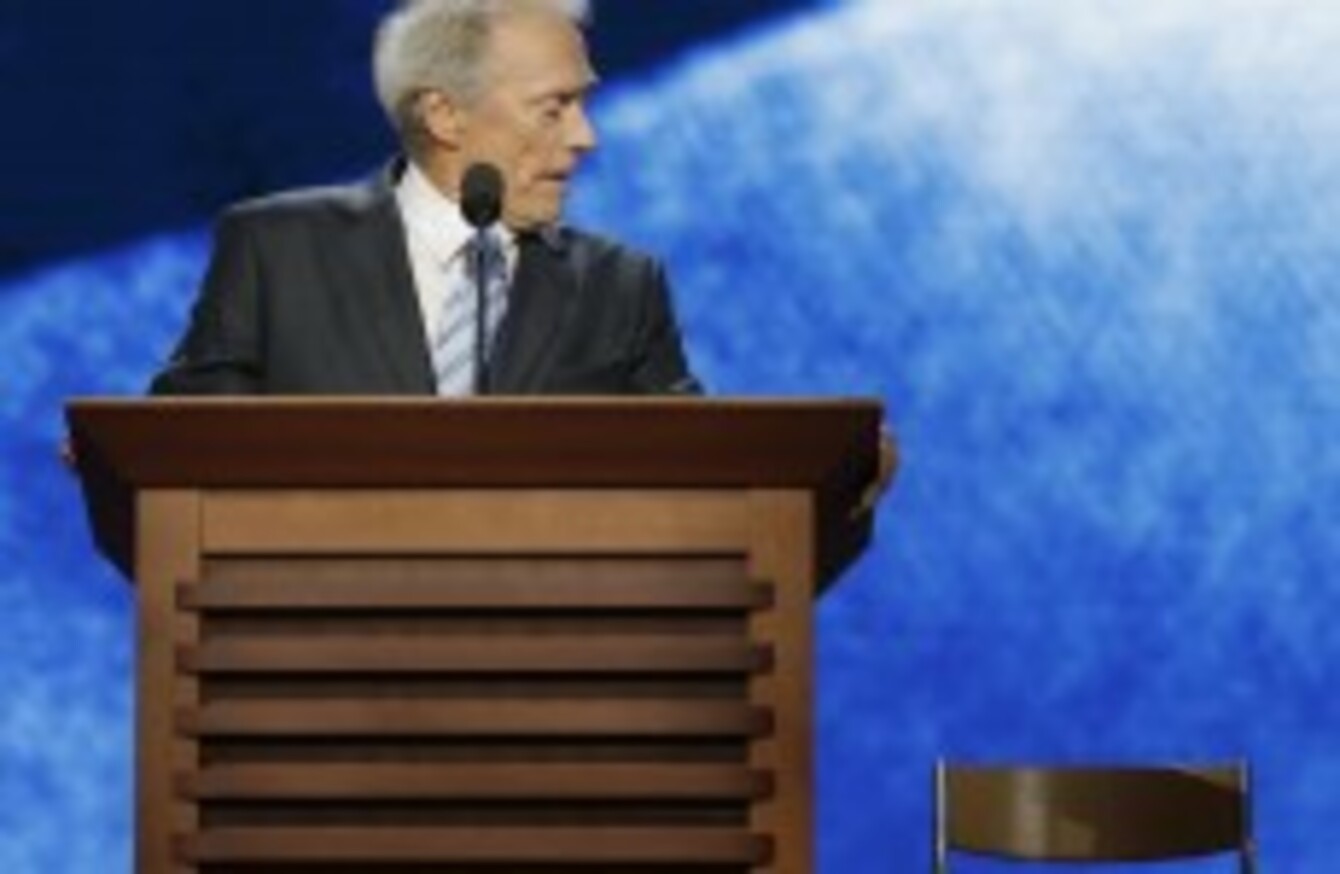 Image: Charles Dharapak/AP Photo
Image: Charles Dharapak/AP Photo
HOLLYWOOD ACTOR/DIRECTOR Clint Eastwood has revealed the thought process that led him orate to an empty chair at the Republican National Convention in the US last week.
Speaking to his local newspaper in California, The Carmel Pine Cone, Eastwood said that Mitt Romney's aides put pressure on him to tell them what he would say when he agreed the week before the convention to speak. Nothing doing, said Eastwood. He doesn't like using teleprompters – as one would with a scripted speech – and anyway, "I'm Joe Citizen. I'm a movie maker, but I have the same feelings as the average guy out there."
Eastwood said he was still making notes on what he would say in the hotel a few hours before the convention and got to the venue about 15 to 20 minutes beforehand. Then came the epiphany.
There was a stool there, and some fella kept asking me if I wanted to sit down. When I saw the stool sitting there, it gave me the idea. I'll just put the stool out there and I'll talk to Mr Obama and ask him why he didn't keep all of the promises he made to everybody.
This was the result.

via ABCNews/Youtube
Eastwood was once mayor of Carmel, to whose town newspaper he has given this extensive description of what happened during the speech. After he spoke, he got dinner from room service and went to bed.
Eastwood's speech quickly inspired a meme – and a sharp response on social media from incumbent US President Barack Obama.