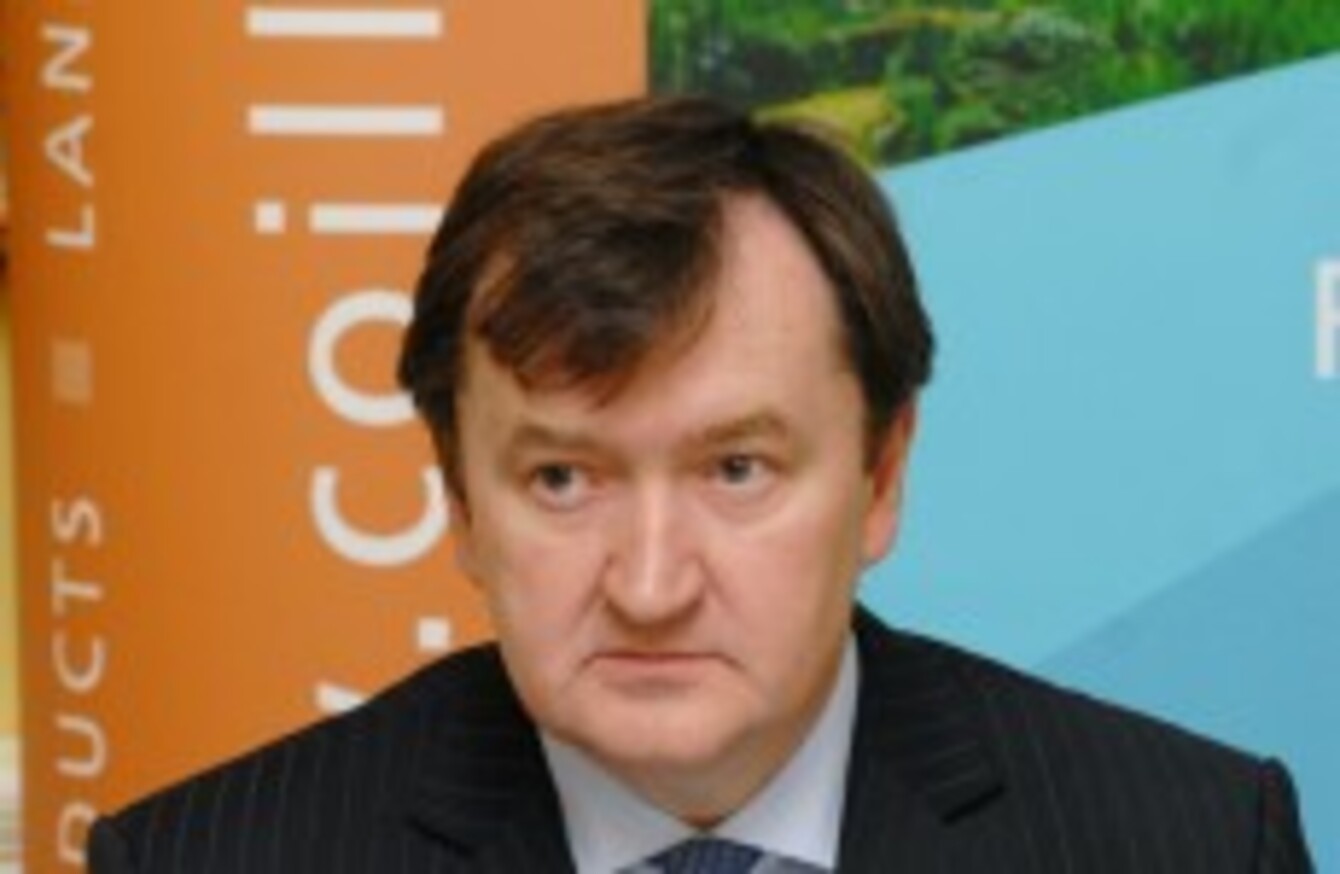 Image: Sasko Lazarov/Photocall Ireland
Image: Sasko Lazarov/Photocall Ireland
THE FORMER CHIEF Executive of the semi-state forestry company Coillte received €88,000 in pay for 2013 despite leaving the company at the end of March that year.
David Gunning is currently pursuing Coillte in the courts over the terms of his exit from the company.
Company accounts in the annual report released today show that his total remuneration package was broken down into €88,000 in salary for 2013 itself, and a further €34,000 relating to salary for the period 2008-2013, and €20,000 in lieu of accrued leave.
The total paid was €195,000.
Gunning's remuneration makes up the vast majority of payments to the board of directors, which came to €267,000 in 2013, down from €516,000 in 2013 when the former chief executive's share was €372,000.
Pension scheme
The company's net pension liability also decreased by just under €31 million after an improvement in the value of plan assets to just below €224 million, up from €196 million for 2012.
The scheme is currently the issue of a dispute before the courts, with Justice Peter Kelly earlier this week setting a date to hear an action by the trustees of the scheme. The trustees are claiming a €23 million judgement against the company.
The commercial court will hear the case next month.
Profits on the up
Overall the company recorded a €25.8 million profit in 2013, an increase of €25.8 million on 2012.
Group turnover also increased by €13.6 million, up to €275.7 million, with Coillte saying that the increased profit was largely thanks to greater sales volume and improving panel board prices.
The company is continuing a significant capital investment programme, with €41.2 million spent on works, largely to enhance and maintain the forest estate.
Export sales accounted for 59% of group turnover and 64% of this figure was sold into the UK market.
Acting chief executive Gerry Britchfield said that he supported a recent move by the Government to kick off a joint venture between peat landlord Bord na Móna and Coillte, focusing on energy, shared services and green tourism.
"Over the past two years Coillte has worked constructively with Government to determine how best to capture the significant future opportunities for growth available to the company and optimise its performance and contribution to the state, and we believe that the Government decision this week represents a practical approach to delivering additional value for the State as shareholder."