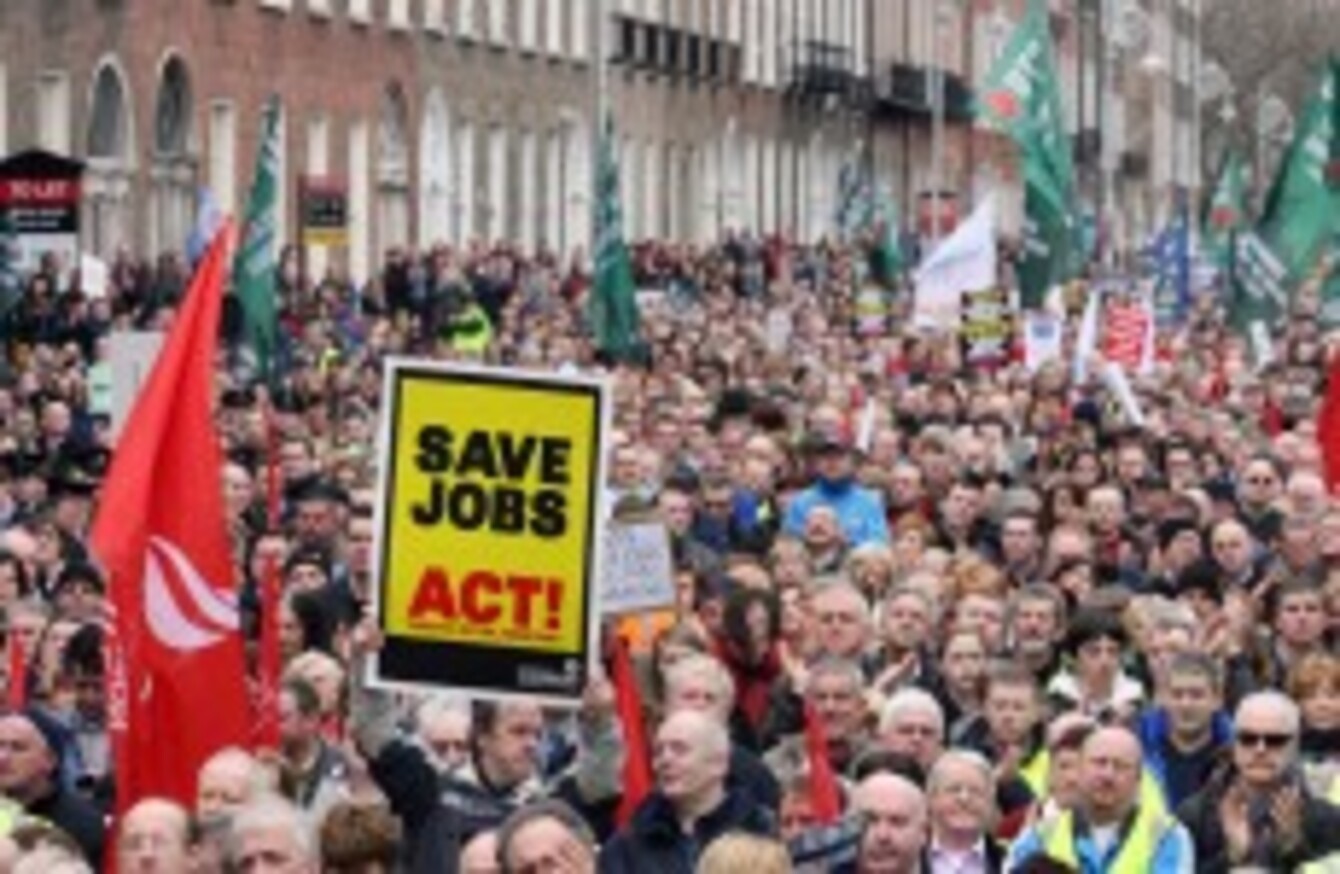 An ICTU march in 2009
Image: James Horan/Photocall Ireland
An ICTU march in 2009
Image: James Horan/Photocall Ireland
NEW LEGISLATION TO strengthen workers' rights announced yesterday by government has received a mixed reaction from unions, with some warning that the proposed changes will be insufficient.
Public and services trade union Impact called the proposals "long overdue", and said they would strength the position of unions when companies refuse to engage in collective bargaining.
This refers to industrial relations negotiations about pay and conditions.
The new legislation will "give statutory protection against the victimisation of workers in such companies for the first time," General Sectary Shay Cody added.
However, under the new proposals, mandatory collective bargaining rights will not be introduced – a move welcomed by employers' union Ibec, who believe it would cost jobs.
"Ireland's voluntarist approach is fundamental to our ability to attract foreign investment and to create and sustain employment," Head of Industrial Relations with the union Maeve McElwee said.
Government has listened to the concerns of business and made the right decision.
This means that in some cases an employer can negation with workers through an employer-sponsored association rather than a trade union, Unite believes.
General Secretary Jimmy Kelly said that this "could result in workers being forced to negotiate with their employers through what would essentially be company unions".
He noted that this is a practice "outlawed as an unfair labour practice in Canada and in the United States".
The government said the new legislation will include provisions that will seek to help the Labour Court identify if internal bargaining bodies are genuinely independent of their employer.
The drive to reform the legislation was pushed for by the Labour Party and was a commitment that was made in the Programme for Government.