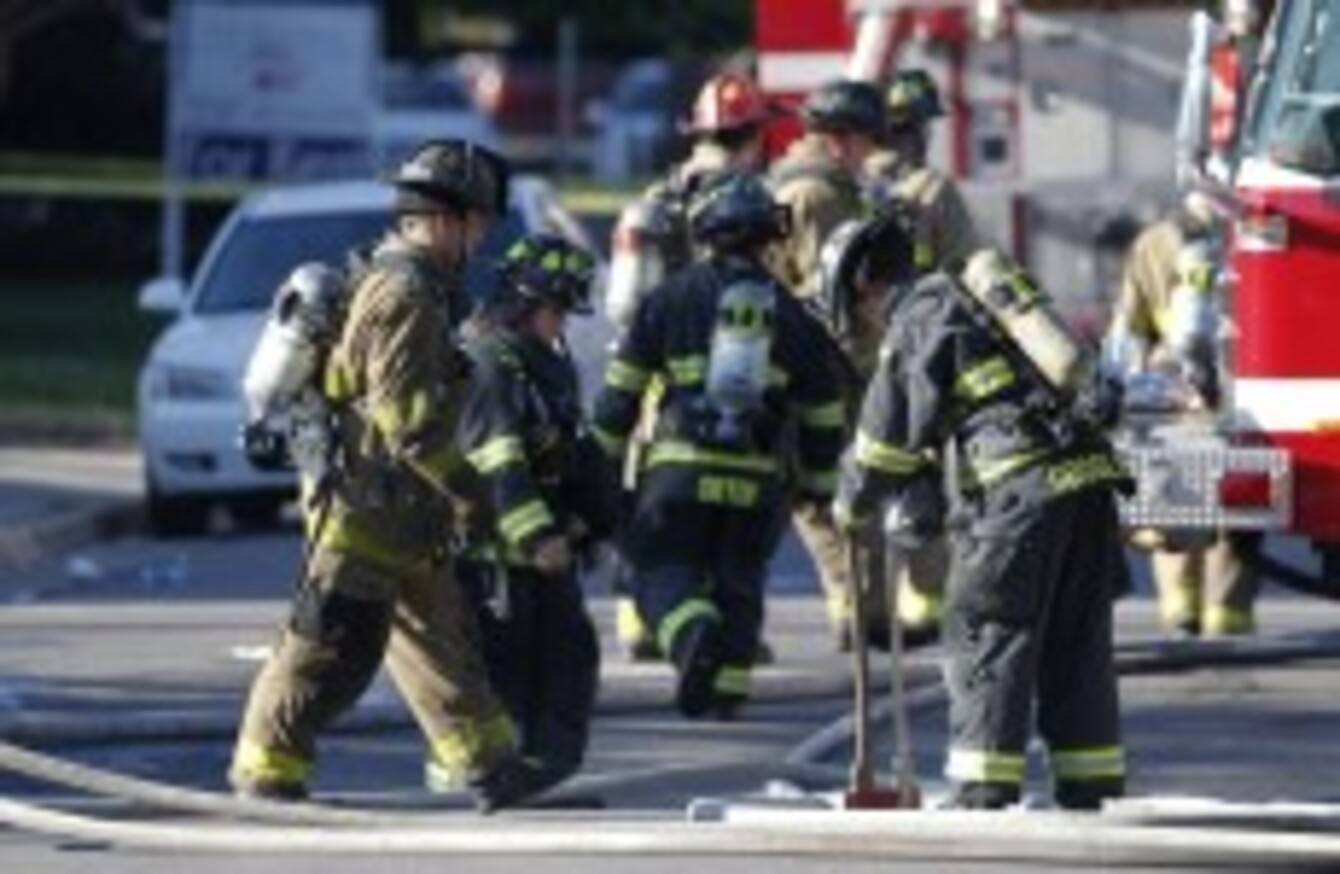 Firefighter work in front of James Holmes' apartment in Aurora.
Image: Ed Andrieski/AP
Firefighter work in front of James Holmes' apartment in Aurora.
Image: Ed Andrieski/AP
THE SUSPECT in the Colorado shooting that killed 12 and wounded 59 others is not talking to investigators, a law enforcement official briefed on the investigation told AP.
The person also said police found jars of chemicals in James Holmes' booby-trapped Aurora apartment with wires nearby.
The official spoke on condition of anonymity in discussing the ongoing case.
Those who knew the 24-year-old describe him as a shy, intelligent person raised in California by parents who were active in their well-to-do suburban neighborhood.
Holmes, who was studying neuroscience in a PhD program in Colorado, grew up in San Diego, where his parents still live on a quiet, street of two-story homes with red tile roofs. He played soccer at Westview High School and ran cross country before going to college.
Neighbours say the family belonged to a Presbyterian church and hosted a Christmas party for residents. Many families choose the San Diego neighborhood because it is part of the well-regarded Poway Unified School District, one of the best in California.
On Friday morning, police escorted the suspect's father, a manager of a software company, from their San Diego home. The mother, a nurse, stayed inside, receiving family visitors who came to offer support. The suspect also has a younger sister.
San Diego police spokeswoman Lt Andra Brown spoke to reporters in the driveway of the Holmes' home, on behalf of the family.
"As you can understand, the Holmes family is very upset about all of this," she said. "It's a tragic event and it's taken everyone by surprise. They are definitely trying to work through this."
The family in a written statement said "our hearts go out to those who were involved in this tragedy and to the families and friends of those involved. We ask that the media respect our privacy during this difficult time."
Police in Colorado said Holmes fired into a crowded movie theater in the Denver suburb of Aurora while wearing a gas mask. He was in police custody in Colorado and the FBI said there was no indication the attack was tied to any terrorist groups.