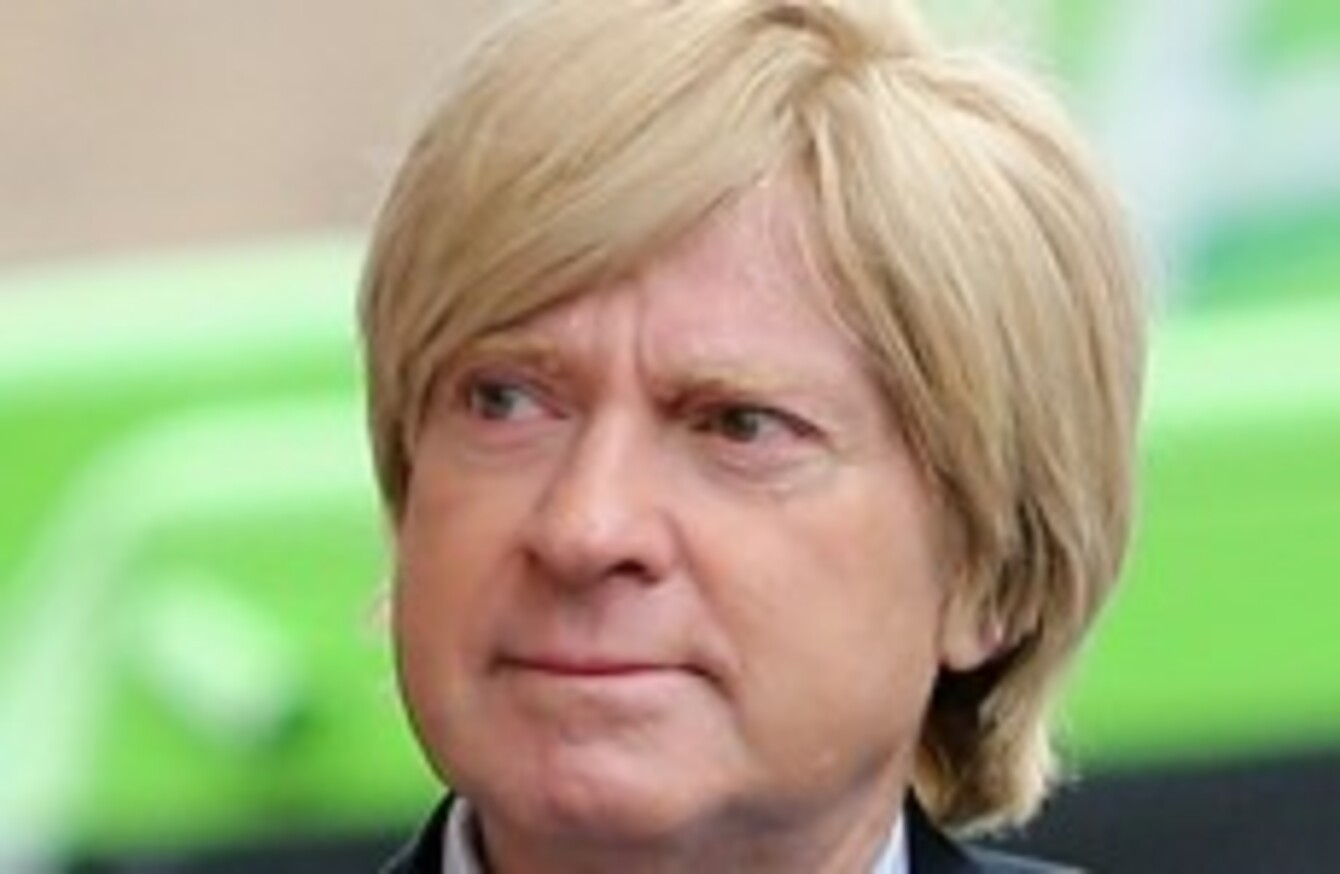 Former Tory whip Michael Fabricant who said some stuff this week...but all you could see was that hair.
Image: Peter Byrne/PA Wire/Press Association Images
Former Tory whip Michael Fabricant who said some stuff this week...but all you could see was that hair.
Image: Peter Byrne/PA Wire/Press Association Images
EVERY SATURDAY MORNING we take a look at all the best comments left on the site by our readers over the past seven days.
This week there was a lot of talk about teachers, water protests, David Moyes and Irish people who don't drink tea. WE KNOW! 

So here are the standout comments from the week that was.
The 6 most popular comments this week
1. Gizmo mac got 2,399 deserved green thumbs for this offering on an article about Ireland's reaction to non-tea drinkers. There should be an association for that. 
I got the stunned silence in my nans house when I asked her if she had any green tea! She asked my mother a few days later if I was gay!
2. With 1,695 thumbs up, Don Pleas entered the list about a tragic incident in Tipperary last weekend. 
It is sad that something like this happens but the truth remains – if they were driving recklessly in a stolen car it is better that they hit a wall then hit an innocent road user.
3. 1,425 readers seemed to like what mcgoo had to say about the planned hiatus of the Oxegen music festival. 
The trade unions are calling this a devastating blow to small time drug dealers and are asking the government to step in.
4. [Update] A late addition to the Top 5 (now a Top 6) is Lára de Siúin who got 1,360 green thumbs on yesterday's story about the housing crisis. 
I do feel sorry for this woman, I truly do. However if I had three children, I think I would live anywhere in order to have a roof over their heads, even if it means I might feel 'isolated' for a little while.
5. TOP CAT got 1,323 green thumbs for his well wishes to a runner who collapsed at the Phoenix Park last Friday. 
Two very proud families this evening..
Hopefully it will turn out to be a Good Friday for the runner…
Get well soon …
6. Patrick Lyons got 1,258 thumbs up for this short and sweet comment about Eamon Gilmore's statement that he did not understand why people were protesting the installation of water meters. In fact, he got 209 green thumbs for each word used.
What feffin planet is he living on ?
The top 5 articles which received the most comments this week
1. School students could start late or finish early instead of going to religion classes (317 comments)
2. Poll: Should children be allowed to go home early to avoid religion class? (315 comments)
3. Gilmore: I find it hard to understand why people are blocking Irish Water from installing meters (265 comments)
4. David Moyes to be sacked, according to British press (254 comments)
5. Poll: Should Higher Level Maths be a requirement to become a primary school teacher? (240 comments)
Some of the best comments left on the site this week
A number of parents shared their experiences of having a child with autism in the comments section last Sunday.
John Michael said:
My daughter has autism and was in mainstream school but had to move to a specialist school to get the attention she needed. When her class was told she was leaving they were devastated. They all loved her and her 'strange' behaviour. There was three boys who did everything for her. When we had a party for the class so they could say goodbye one of the boys had to be coaxed to go because he knew when he had to say goodbye he would cry. When I first brought her to school I was so scared that the kids would be mean to her but these children taught me a valuable lesson. The world is changing and the children have a better understanding of autism than we did. Thank god.
#Open journalism No news is bad news Support The Journal

Your contributions will help us continue to deliver the stories that are important to you

Support us now
And Laura B followed:
Some days are so hard that all you can do when things are finally quiet instead of sleeping all you can do is either worry about tomorrow or cry with exhaustion and frustration over how hard the day/week was.May sound dramatic but it's the truth. My son is so wonderful in so many ways but raising a child with autism can be soul destroying when things get especially rough and people stare and make hurtful comments.I am his voice and I will fight for him until my last breath.
A Russian dashcam captured a meteorite falling to Earth last Saturday. It lead Oliver to ask:
Wonder if anyone has footage of a shooting tsar?
We love a good word play.
Here's another, on the post about the lamp artwork featuring the story of the groundskeeper who called a ceasefire during the Easter Rising in order to feed the ducks. Aaron Ó Maonaigh said:
Ducky ár lá
Google Street View now lets you see locations as they were in 2007. Hank Shrader tried it out on his own street.
I went back and looked at my house and a DeLorean was parked outside.. Strange as I didn't own one back on 2007.
On Tuesday morning, the greatest exchange in TheJournal.ie's comment section history occurred. It started with a simple statement from Ferg Breen about America's Netflix being better than ours. It was accompanied by his Facebook profile picture, in which he sports some facial hair.
The content is getting a lot better in recent months. Still has a long way to go to be close to what the American or Mexican netflix has to offer.
Worth it for the Danish version of 'The Bridge' alone. A stunning first series.
Ryan Freeman replied:
Sick Beard
Ferg got back to him – and others:
Not fully sure how to change settings through ps3, where I watch netflix, to get the US version.
I did hear that couchtuner is virus ridden.
And em….thanks for the beard love.
To which, Ryan Freeman had to clarify his point.
Here, at TJ headquarters, we don't mind if our readers poke fun at us. We got quite a reaction to our coverage of Pat Kenny joining Newstalk, and boy, do you all not forget easy.
Another amazing thread appeared in an usual place. What could have been a contentious post about the Commonwealth, ended up being a discussion about the best wig ever.
Glen started it with:
That's some wig !!!
The rest of it can be seen here but this – from jason bourne – is probably the highlight. The highlight. Geddit?
I didn't read any of that story just stared at that head for 4 minutes
There was a lot of talk about teachers this week so we thought we'd end with one of their always fantastic anecdotes about the kids. This one, from Stephanie McKenna:
Fellow teacher friend of mine received a sick note that informed her that the students penis had fallen off. Apparently, a fellow student was getting tired of forging notes…
Spot any good comments? Send them through to us by email at sinead@thejournal.ie.