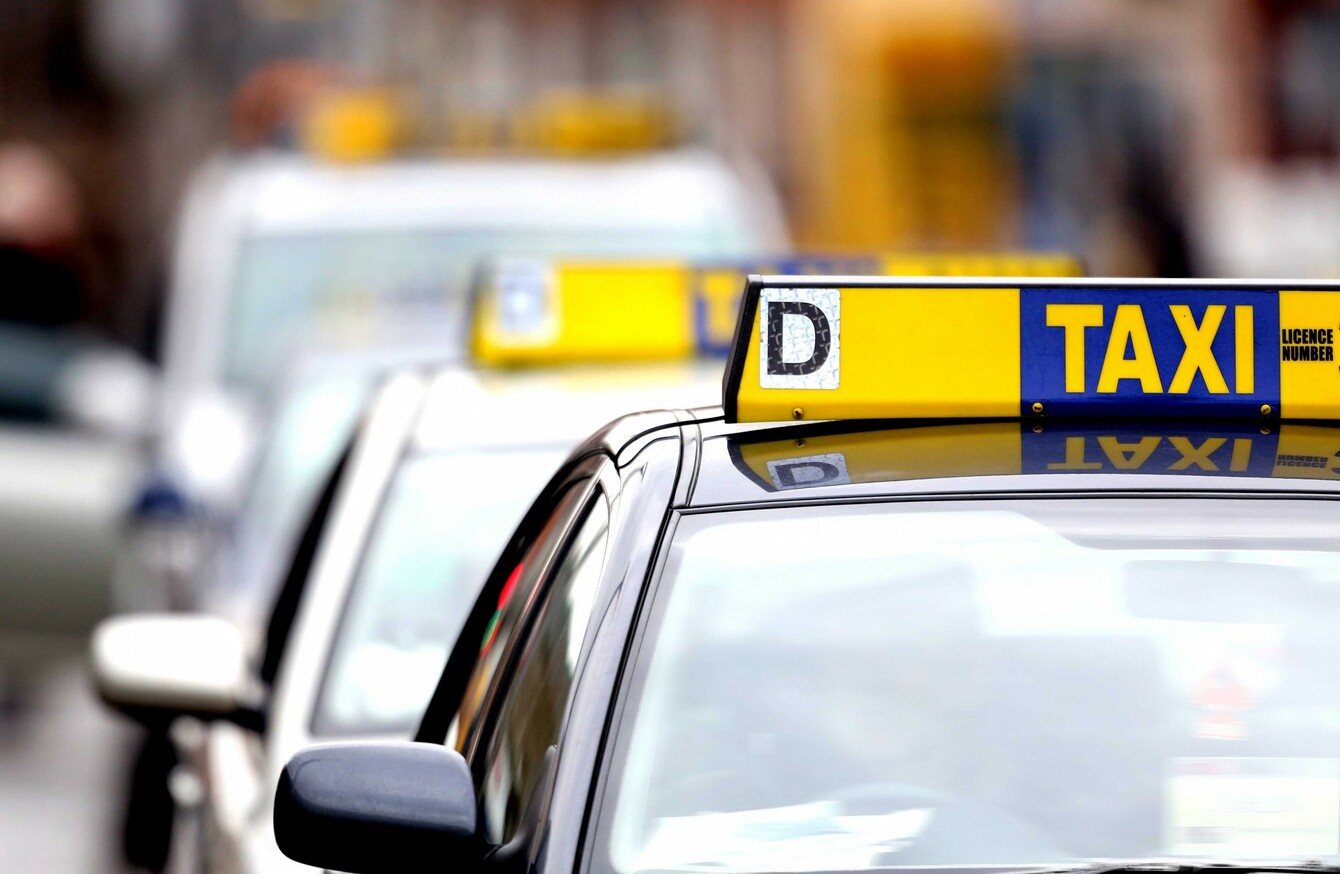 File photo
Image: RollingNews.ie
File photo
Image: RollingNews.ie
THE NATIONAL TRANSPORT Authority (NTA) receives hundreds of taxi-related complaints every year.
As of the end of October, the NTA had received 797 complaints. It received 928 complaints for the whole of 2015.
Under a Freedom of Information request, TheJournal.ie has found that the majority of the complaints received this year were about driver behaviour (353) and issues with fares (284).
Most of the complaint outcomes involved no further action as the complainant didn't respond (25%) or there was no evidence of an offence (13%). Advice being given by the NTA was the second most common outcome (20%).
Complaints are sometimes referred on to a third party.
Gardaí
The NTA notes that "complaints referred to the gardaí are not based solely upon the gravity of the offence, merely the nature of the complaint and the existing powers of the authority to deal with them".
For example, complaints referred to gardaí are mainly connected to 'road traffic matters' which are enforced by gardaí or are complaints made against individuals, identified as taxi drivers, but who were not operating as such at the time of the 'incident'.
"The authority's online complaint form does refer members of the public to report any road traffic and 'criminal matters' directly to the gardaí."
Some 13% of complaints from 2016 were still under investigation as of the end of October.
Prosecutions
The ultimate sanction available to the NTA is the prosecution of individuals at the District Court. The operation of a Small Public Service Vehicle (SPSV) without a valid driver or vehicle licence may attract a 'Class A' fine of up to €5,000 upon conviction.
As of the end of October, 137 offences had been prosecuted in courts across the country.