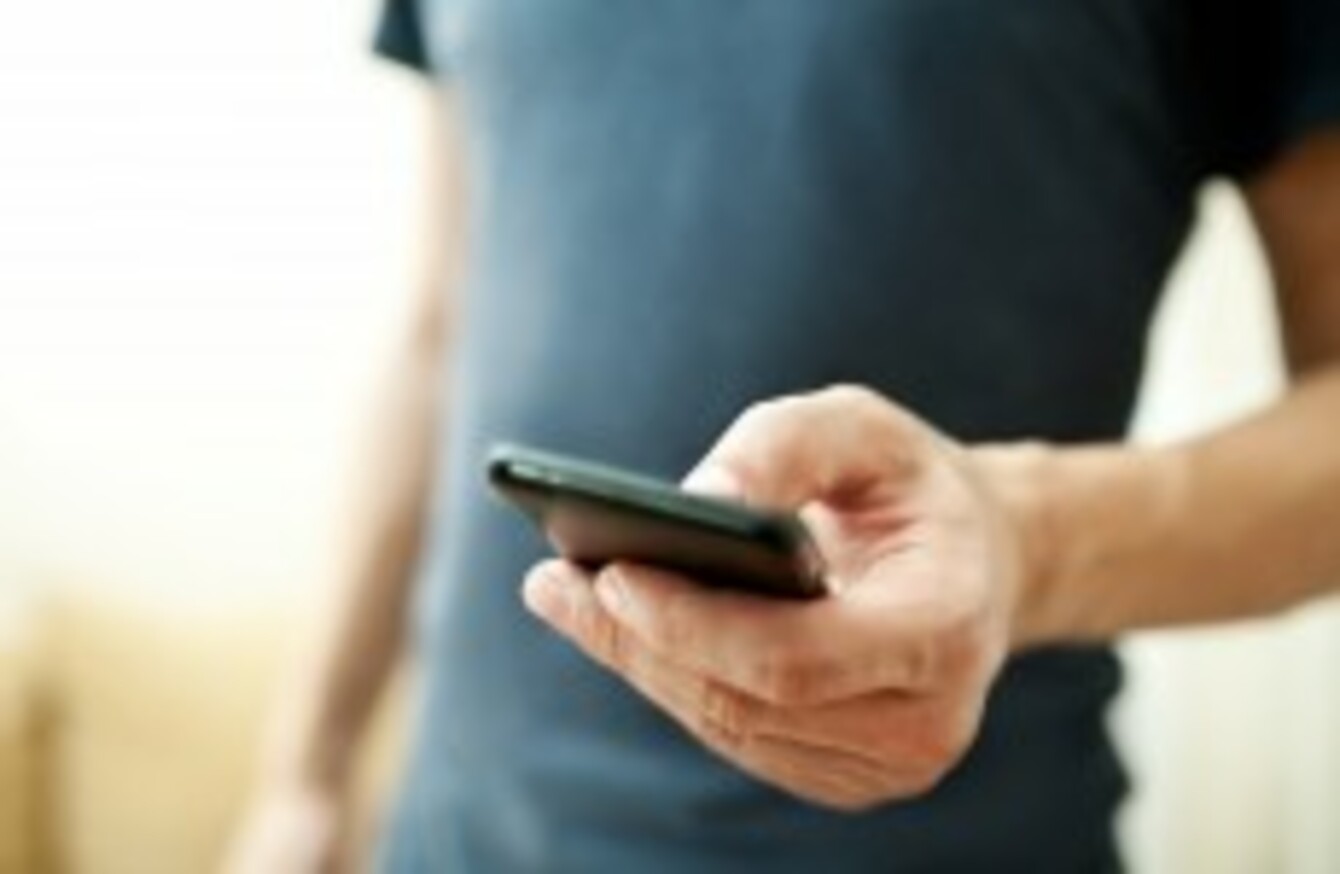 Image: Shutterstock
Image: Shutterstock
IRISH PEOPLE ARE spending less on average on mobile services as smartphone ownership continues to grow.
The latest quarterly report from ComReg has found the mobile average revenue per user (ARPU), which takes into account both the price and the level of usage of mobile services, during this period was €26 per month, down from €28 per month this time last year.
The average amount spent by prepaid users was €16.17 per month, down 9% compared to a year ago, while contract subscribers pay €40.03 per month, down 4% since the same period.
ComReg put this decline down to a number of factors such as reduced consumer spending, lower priced mobile plans, increased sales of bundled products (combining mobile with fixed calls and sometimes broadband) and reductions in mobile roaming an termination rates, among others.
It also noted that the increase in ARPU in the last quarter of 2013 was due to wholesale mobile termination revenues and not by increases in retail price.
Both fixed and mobile voice calls had declined this quarter. Fixed voice traffic declined by 1.3% while mobile voice traffic declined by 0.8% compared to the previous quarter.
The rate of text messages being sent continues to fall with 2.02 billion, down 25% from the same period last year, while multimedia messages (MMS) sent was down 7.4%.
The number of smartphone and tablet users increased to 2.7 million this quarter, up 4.2% from the last quarter and up by 12.2% since the same period last year.
There were more than 5.6 million mobile phone subscriptions at the end of March, a decrease of 0.1% on the previous quarter, making Ireland's mobile phone penetration rate for the quarter to be 121.9%.
Broadband subscriptions, both fixed and mobile, continue to increase and stood at 1.7 million subscriptions at the end of March. Overall broadband penetration in the household during this period stands at 67%.
Average broadband speeds also continue to increase with 56.7% of all subscriptions having speeds equal to or greater than 10Mbps, while 37.7% of all subscriptions had speeds equal to or greater than 30Mbps.