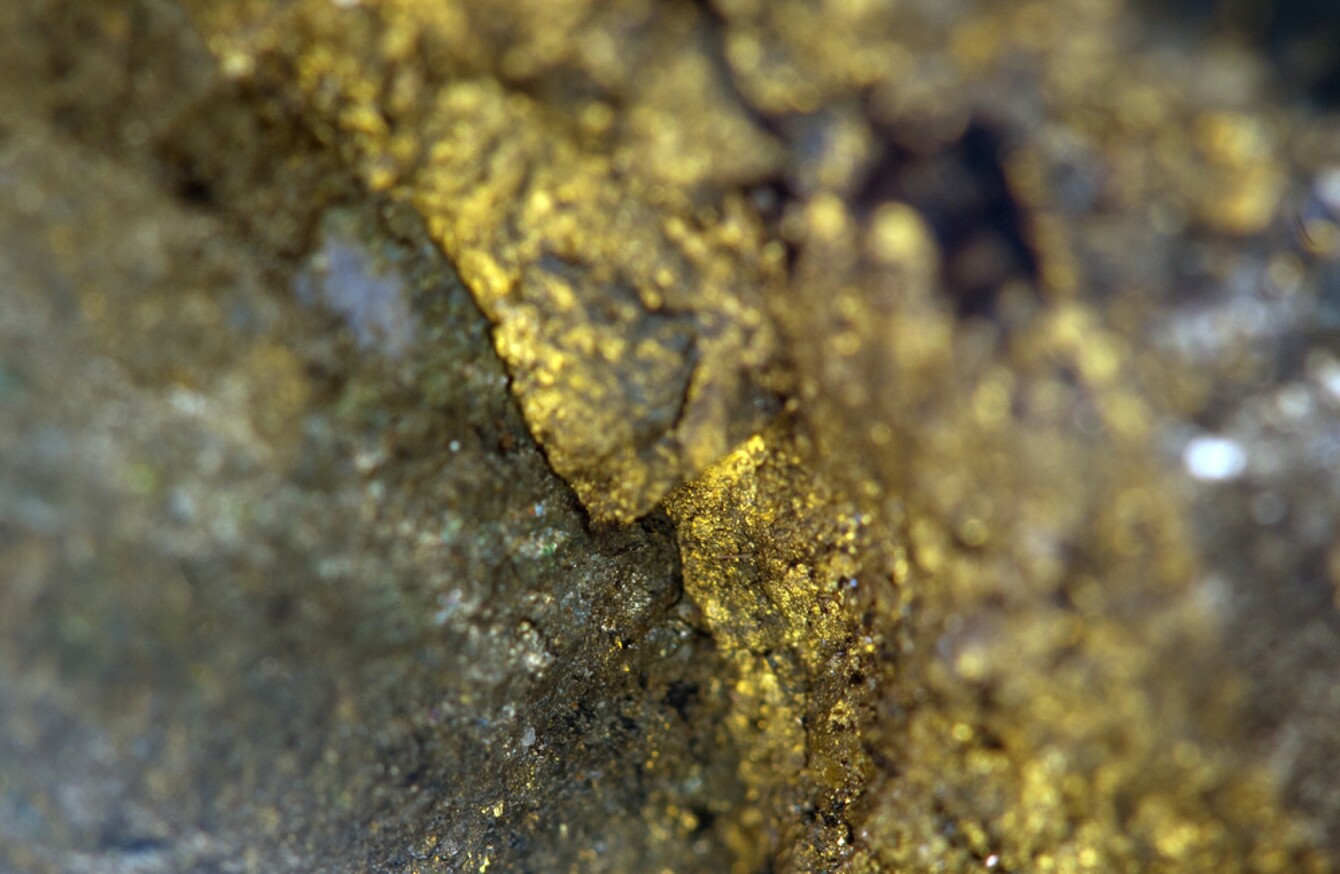 Image: Shutterstock/assistant
Image: Shutterstock/assistant
THERE'S GOLD IN those Monaghan hills. Maybe. It's an idea that Conroy Gold has dedicated a good chunk of its 22-year existence to proving.
The company is working on developing what would be the Republic's first-ever gold mine at Clontibret. Results look promising, and the firm says that there is a good chance of opening a facility at the site in the next few years.
However, there's one major problem: work on the mine is taking way too long.
That's according to Conroy Gold's largest shareholder, Patrick O'Sullivan, who is leading a push to oust half a dozen of the company's nine directors and replace them with himself – and two hand-picked appointees.
Conroy Gold is fighting back, and has recommended that its owners reject all of O'Sullivan's proposals at an emergency general meeting scheduled for early next month.
This is how it got to this point in the fiery dispute.
What is Conroy Gold – and who are the main players?
Conroy Gold is one of Ireland's most prominent exploration companies. It was set up in 1995 by Richard Conroy, now 83, who is well-known in the exploration industry.
The Dublin-based company has spent years exploring a nearly 50km 'gold trend' stretching from Co Armagh to Co Cavan.
It has found promising traces of gold in several places near this area, including Clay Lake in Armagh, Glenish in Monaghan and Clontibret.
It has a licence to conduct drilling activity in many of these locations. In 2013, Richard Conroy said that a mine could be established at Clontibret that could produce about 50,000 ounces of gold per annum – worth about €70 million.
The company has spent more than £12 million (€14 million) over the years on exploration and test work, but so far hasn't managed to get any significant amount of gold out of the ground.
Richard Conroy holds 22% of the company and serves as its chairman. Over the decades he has had success in the oil industry and perhaps most notably developed a large zinc mine at Galmoy in Kilkenny which has now ceased production.
He was also a Fianna Fáil politician and served in the Seanad for eight years.
Who is Patrick O'Sullivan?
O'Sullivan is best known for his role in Showtime Cinemas, through which he controls a string of cinemas across the country including operations in Dublin, Limerick and Meath.
He has several property investments, including a large house in Howth for which he paid €5 million.
At the time of the sale in September 2016, this was the highest price achieved for any north Dublin home since Property Price Register records began in 2010.
O'Sullivan has also invested in several businesses across the country, including the National Crafts Fair of Ireland.
He first took a stake in Conroy Gold in 2009 and now owns just over 28% of the firm. He has invested about €2 million to date.
What are his issues with Conroy Gold?
Speaking to Fora, O'Sullivan said that while Conroy Gold had lots of potential, the board had failed to make enough progress on getting a mine open.
"The board has been in situ for a very long time and they seem to have run out of ideas to drive the company forward. What have the board currently done? Very (little)," he said.
"If you had a fair wind behind you to get a proper mine in place you would be doing well to do it in four years, and it would more likely take six.
"You have to do a feasibility study, get planning permission, a mining licence and then build a mine. They haven't even done a full feasibility study yet."
As Conroy Gold has no revenue streams, it has consistently delivered losses and has only been able to sustain its exploration activities through debt conversion or by raising more money from shareholders.
Its market value has also collapsed. At one stage, Conroy shares traded for more than £3 on the junior stock exchange in London; they are now worth just 26p.
O'Sullivan argues that the directors are being paid well and are accounting for a large chunk of the company's operating costs. He says that they have not tried hard enough to maximise shareholder value.
"They talk about this reputation that they have from the Galmoy mine, and that's great, but it was years ago and I'm sitting on a share price that has been destroyed."
What does Conroy Gold say?
Conroy Gold declined to comment when contacted by Fora, instead referring to a detailed circular issued to shareholders last week calling on them to reject O'Sullivan's proposals.
#Open journalism No news is bad news Support The Journal

Your contributions will help us continue to deliver the stories that are important to you

Support us now
It said that it considers that O'Sullivan is seeking to "gain control of the board, and hence of the company, without paying a fair price for obtaining such control". O'Sullivan, unsurprisingly, rejects this assertion.
The circular from Conroy Gold emphasised the exploration work that the firm has done, particularly in regards to Clontibret, in which it said has been "very successful in proving areas of high-grade gold".
"An independent study has determined that a gold mine at Clontibret is technically and financially viable," it said.
"The company intends to complete the environmental and feasibility studies and ultimately bring the Clontibret gold deposit into production in the shortest possible time frame."
It said that it plans on developing contacts with "major mining companies and other funding sources" with a view to bringing a gold mine into production.
Conroy Gold emphasised the experience of its board, many of whom were involved in production at Galmoy, and said that the existing directors would be able to develop Clontibret.
In regards to the share price, the firm said that it is "significantly undervalued" based on its current assets and the potential size of any developments it completes.
It has also been emphasised that exploration mines can take a long time to take through from discovery to commercial production.
What happens now?
O'Sullivan's suggestions will now be put to shareholders at the EGM in August. A simple majority of greater than 50% will either see the proposals accepted or rejected.
If he is successful, the board will shrink to seven. This would leave four original directors, including Richard Conroy, and the three nominated by O'Sullivan. This would give O'Sullivan a much greater say in how the firm is run going forward.
If the board wins, things will likely continue as they have, with the company likely to continue trying to progress the Monaghan mine. O'Sullivan says even in this scenario, he wants the firm to succeed.
"I want to see this project succeed, but at the moment I'm looking at writing off most of my money," he says.
"If I'm unsuccessful I would still support this (the company's efforts to develop a mine). Would I put more money in? Probably not."
Sign up to our newsletter to receive a regular digest of Fora's top articles delivered to your inbox.
Written by Paul O'Donoghue and posted on Fora.ie