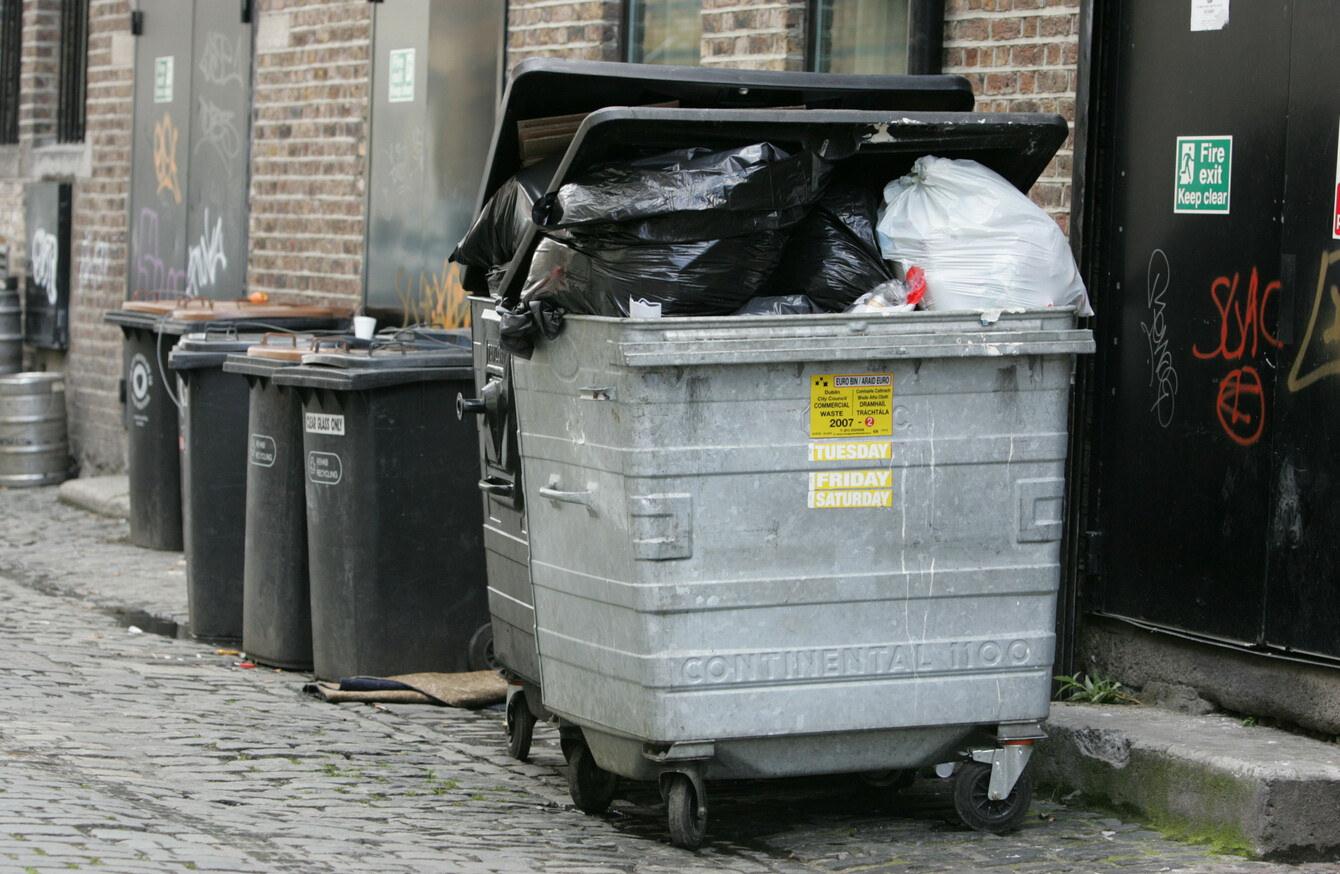 Image: Rollingnews
Image: Rollingnews
The Competition and Consumer Protection Commission has called for the regulation of Ireland's waste collection market amid concerns over a lack of competition in the sector.
The recommendation was part of the group's report into the waste collection market following a request by Minister for the Environment Denis Naughten.
The report looked at the household waste collection market from a competition, consumer protection and regulatory perspective and found that Ireland's waste collection market was "extremely complex".
Usually, competition brings benefits for householders and businesses, as consumers have a choice of services and can change provider if they want.
However, the report found that the Irish waste collection market exhibits the characteristics of "a natural monopoly", in which just 15% of those with a choice of waste collection provider have ever switched.
It also found that the average home now pays €230-€280 a year in waste collection charges.
CCPC Chairperson Isolde Goggin said that State, commercial and consumer interests were continually overlapping and often in conflict with each other in the Irish market.
As a result, she said that Government policy needed to be reviewed and economic regulation should be introduced to make the market work better for everyone.
"In theory, side-by-side competition should allow for multiple suppliers and consumer choice," Goggin said.
"However, in reality, the domestic waste collection market in Ireland is highly concentrated and becoming increasingly so.
"As a result consumers have little or no power to influence the behaviour of operators in this market."
The CCPC report also recommended that the Government reviewed its policy document, "A Resource Opportunity: Waste Management Policy in Ireland", while it also said the State should ensure its resources were co-ordinated to deliver better market outcomes.
Minister Denis Naughten welcomed the publication the report, saying it supported his abolition of flat rate fees, which took 19 years to be implemented.
"I welcome the fact that the CCPC does not call for a one size fits all type regulatory approach and that based on data collection and consultation, different competition models can be introduced for different geographic areas," he said.
"For the waste collection market, its complexity requires a carefully planned approach to ensure price shocks are avoided and the household waste collection service continues to function."