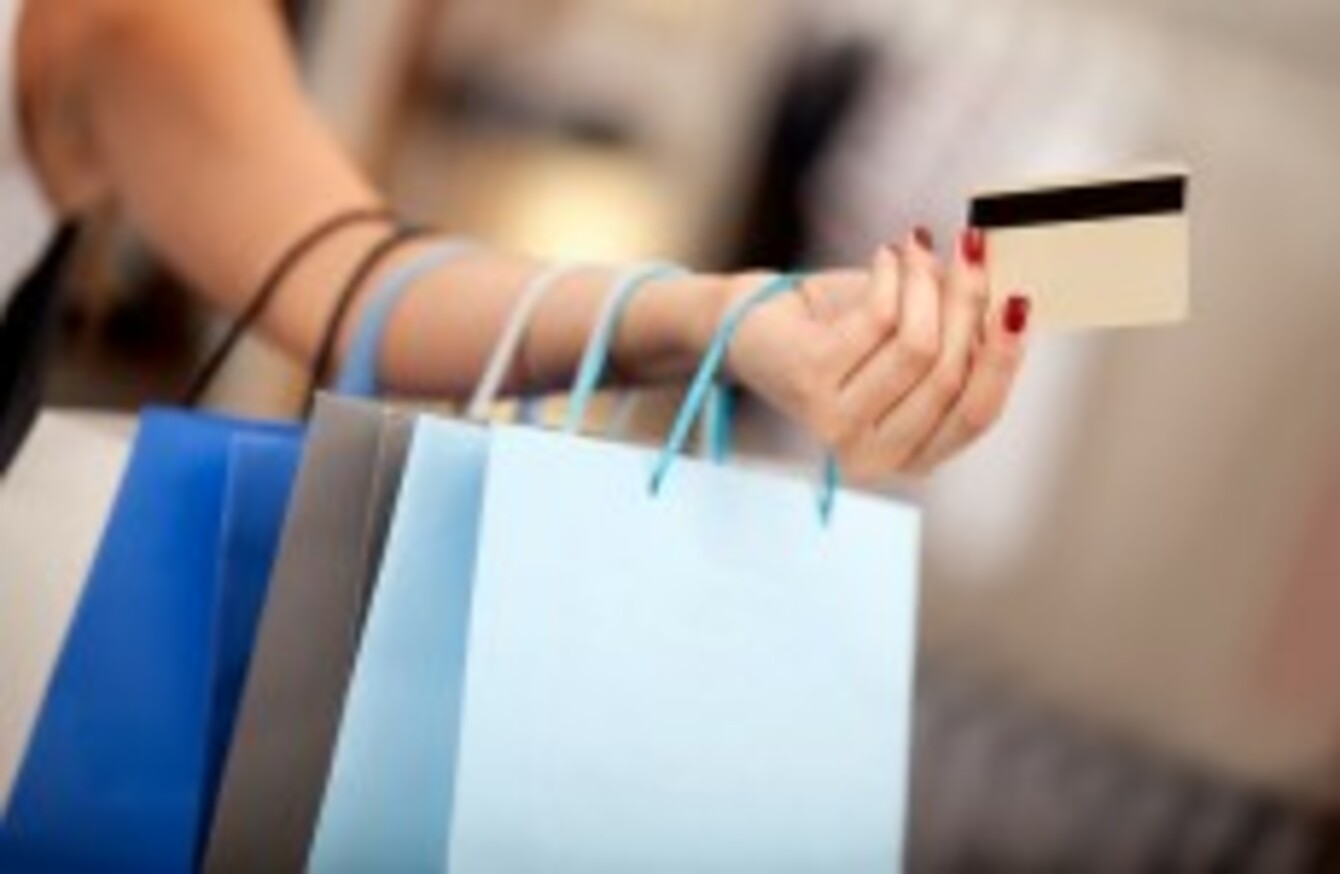 Consumer confidence is on the rise
Image: Shutterstock
Consumer confidence is on the rise
Image: Shutterstock
CONSUMER CONFIDENCE IS up five points in the first half of 2013 compared to the same period as last year, but disposable income is down 3.7 per cent, says a report by the UCD Michael Smurfit Graduate Business School and the Marketing Institute of Ireland.
With the Eurostat's latest figures showing that the Eurozone is out of recession, the report shows that consumer confidence in the UK and wider EU also picked up slightly in recent months, ending at -13 and -17, respectively.
Consumer spending
Despite some recovery being "expected" the report states that "it is still forecast that consumer spending will decline by 0.5 per cent for 2013 as a whole".
Data collected by the The Consumer Market Monitor also shows that there is greater activity in the property sector, with an increase in the number of transactions up 13 per cent on last year  and the sale of building materials up 6 per cent on last year.
The research also looked into consumer borrowing and found that the total household lending is continuing to fall in 2013, stating it is down 4.5 per cent. Lending for house purchases has continued to decline, down 2 per cent, while other consumer lending is down 11 per cent.
Retail sector stabilising
The retail sector is beginning to stabilise according to the data, which shows that retail spending increased 0.4 per cent in the second quarter, which suggests "that the market has bottomed out and may finally be stabilising".
New car sales are still struggling, but second car sales are on the increase. In the first six months of 2013, 49,503 new cars were sold. That is a fall-off of -16 per cent from 2012. However, record sales of 11,621 cars were achieved in July, with the commencement of the new registration system, but the total is still -8 per cent behind last year.  So far, in 2013, second hand car sales are up 23 per cent, from 19,224 to 23,693, in the first half.
Mary Lambkin, Professor of Marketing at the UCD Smurfit School and one of the authors of the report said:
Despite a slight drop in consumer confidence the first quarter of the year, due mainly to concerns about the impact of new household taxes and pay cuts on household finances, consumer confidence has improved significantly in Q2 2013, giving reason for optimism about future spending.