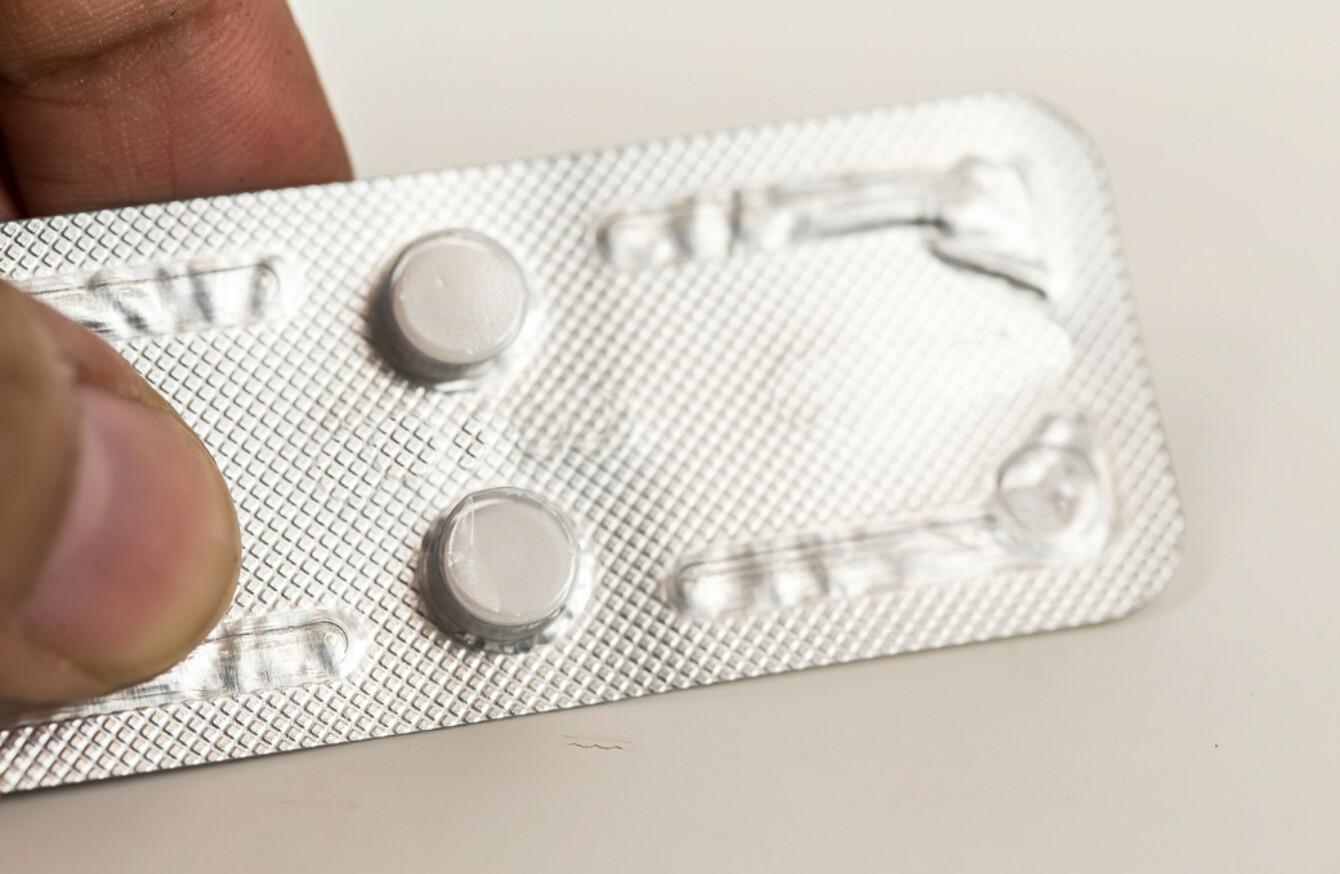 THE GOVERNMENT AIMS to reduce the cost of the morning-after pill or make it free for all women, under new measures approved by Cabinet today.
In addition to the general scheme of the abortion legislation being approved today, Health Minister Simon Harris announced that he plans to roll out a comprehensive women's health programme.
Under the plan, the minister aims to expand access to barrier contraception (such as condoms), emergency contraception, as well as investigate how to reduce the cost of the everyday contraceptive pill.
Reduce costs 
The minister is to establish a working group, under the chairmanship of the chief medical officer, to prepare proposals and recommendations as to how to roll out and reduce the cost of both the normal contraceptive pill and the morning-after pill.
During the course of the debate on the abortion referendum, a number of TDs raised concerns about the cost of the morning-after pill, which can cost between €15- €50.
It is understood that it is for this reason the minister has asked the working group to consider an extension to the provision of emergency hormonal contraception.
Sources state that it is envisaged to first reduce the cost of the morning-after pill, with a view to one day making it totally free.
In terms of changes to the provision of the everyday pill, Harris said the law will have to be changed. Speaking to reporters this afternoon, he said this could "take a little bit of time".
In the interim, Harris said he is going to first expand access to barrier contraception – such as condoms.
"We already provide access to barrier contraception through the HSE crisis pregnancy agency and the sexual health programmes," said the minister. These programmes will be given increased funding by government in order to expand their projects.
In addition, a comprehensive education, information and promotion programme will be rolled out. This will include risk awareness campaigns and the promotion of  STI testing.
A schools education programme will also be established. The three-year programme will include:
revised and enhanced resources, lesson plans and other supports for teachers in both primary and post-primary schools
implementation of sexual health promotion training for professionals in youth sector, those working with at-risk groups, and for parents
a new sexual health and 'safer sex' public advertising campaign
a Sexual Health initiative with higher and further education sector
a repeat of the general population survey on sexual health and crisis pregnancy to provide up-to-date data to support implementation
The Government has also agreed to improve maternity and support services, which will include enhanced dating and anomaly scanning services, additional endocrinologists, specialist nurses/midwives in diabetes and dieticians to help prevent obesity, as well as increased electronic health record for mothers and babies for all maternity hospitals.
The minister has also committed to providing extra support for bereavement services and increase capacity in perinatal hospice care.
These initiatives will be funded in 2019. The minister said this will give him time to prepare the ground for their implementation.
"I want to make it clear that these initiatives can and will be implemented even if the proposed referendum is not passed," he said.