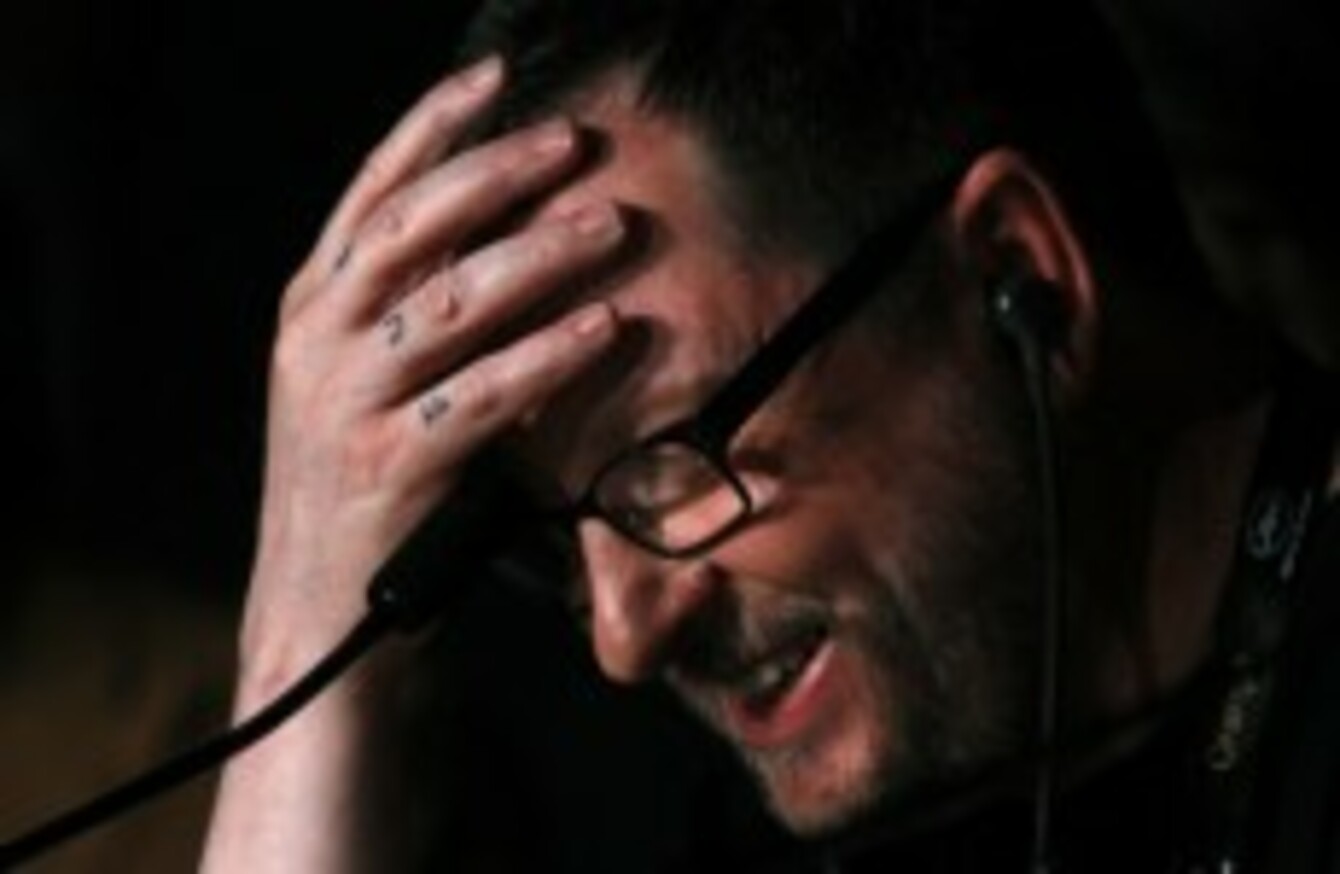 Lars von Trier at yesterday's press conference in Cannes.
Image: AP Photo/Francois Mori
Lars von Trier at yesterday's press conference in Cannes.
Image: AP Photo/Francois Mori
DANISH FILM director Lars von Trier has been banned from the prestigious Cannes Film Festival in France for comments he made yesterday in which he claimed to understand and sympathise with Hitler.
Von Trier was in Cannes for the premier of his new film, Melancholia, which features a range of screen stars including Charlotte Gainsbourg, Kiefer Sutherland and Kirsten Dunst.
Speaking at a post-premier press conference, von Trier began saying he used to think he was a Jew and "then I found out that I was really a Nazi, because, you know, my family was German. Which also gave me some pleasure…" He later added that "Israel is a pain in the ass" before wondering how he would "get out of this sentence".
The Danish director said that he understood Hitler and sympathises with him "a little bit". However, he immediately added that he wasn't "for the Second World War" or against Jews.
In the below AP video, the discomfort of some of his cast was noticeable as he made the controversial remarks (comments start around 0:55):

Later he told the AP that his comments had not been planned and he improvises "to let the feelings I have kind of come out into words". He said he didn't know where "this whole Nazi thing" came from, "but you spend a lot of time in Germany, you sometimes want to feel a little free and just talk about this".
"Persona non grata"
The Telegraph reports that the festival organisers subsequently issued a statement saying: "The Festival de Cannes was disturbed about the statements made by Lars von Trier".
Today, the festival said it considers him "persona non grata" as a result of those comments and "firmly condemns these comments". His film remains in the running for prizes, however, which are to be awarded at the festival's closing ceremony on Sunday.
In its statement, the festival board said it "profoundly regrets that this forum has been used by Lars von Trier to express comments that are unacceptable, intolerable, and contrary to the ideals of humanity and generosity that preside over the very existence of the festival".
Von Trier won the Palme d'Or at Cannes for his 2000 drama Dancer in the Dark, and Gainsbourg won a best actress award at the festival for his 2009 film Antichrist.
Check out the trailer for Melancholia:

Video uploaded by triviatrailers
- Additional reporting by the AP