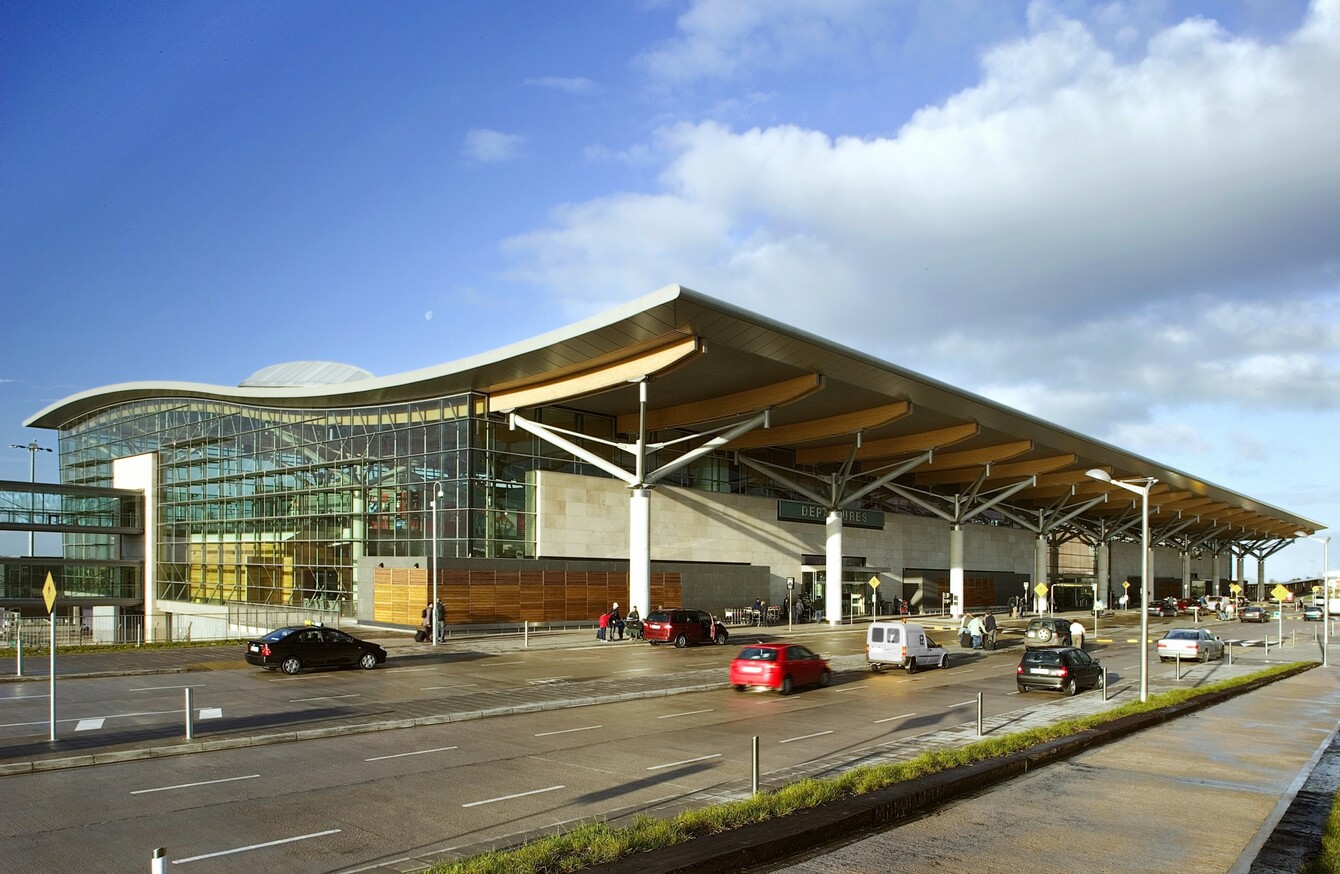 CORK AIRPORT HAD plenty to celebrate over the last few weeks.
Passenger numbers were up for the first half of the year, the airport marked 10 years since it opened a revamped terminal building – and on Monday it welcomed home Olympic heroes Paul and Gary O'Donovan.
"They got a rapturous reception," managing director Niall MacCarthy tells Fora. "They found the whole thing overwhelming."
But things haven't always been so rosy in the rebel garden in recent years.
Rebound
In the earlier period after Cork unveiled a €120 million makeover of its terminal building, passenger numbers plummeted – dropping over 35% between 2008 and 2015, according to official figures.
The global downturn hit the travel sector hard, but unlike Ireland's other international airports Cork failed to bounce back with the recovering domestic economy. While passengers through its closest competitor in size, Shannon Airport, increased 5% last year, Cork Airport shed another 3% in traffic.
However after the disappointing years, passenger numbers rebounded between January and July thanks to a combination of new routes and capacity increases on existing services.
"We've been working on that for quite a long time to get in new airlines," MacCarthy says. "We're increasing the lead over the third-biggest airport (Shannon) as we go along. That's all done without any state subsidy support – we work on a fully commercial basis."
The DAA-operated airport – the second-biggest in the country – is on track to see 2.24 million passengers by the end of the year, which would represent 8% growth on 2015.
Norwegian woes
However, there remains one route that would give Cork an enormous boost in both traffic and prestige – the same route that has been stalled at the departure gate for more than a year and could be grounded for even longer yet.
Budget carrier Norwegian Air International (NAI) announced Cork's first transatlantic route in 50 years last September when it said it would launch a service to Boston.
But Washington has failed to grant NAI the foreign carrier's permit it needs to operate because of concerns from aviation unions and US airlines that Ireland is being used as a 'flag of convenience' to lower working conditions and cut costs.
For his part, MacCarthy is confident the service will eventually get off the ground.
If it doesn't, that would mean the Americans had effectively "unilaterally rescinded" the EU-US 'open skies' treaty, he says, which would have "big ramifications" for the future of the agreement between the two regions.
"The way the American government has handled it is a breach of the open-skies treaty," MacCarthy says. "The EU transport commissioner Violeta Bulc has written to her US counterpart Anthony Fox saying that.
"The reality is that the American government doesn't want low-cost competition from a foreign airline in an election year, which would be perceived to be a threat to American jobs. It's party political considerations that have blocked this."
The standoff between the EU and the US is due to go to arbitration in September, which would see the row drag on for many more months to come – an obvious cause of concern for Cork Airport.
"The Americans have opened up an appeal period called a notice per due cause … we would simply like the Americans to close out that process to avoid the need for arbitration," MacCarthy says.
As well as Norwegian's Boston route – and a potential service to New York – MacCarthy has a number of destinations on his wish list for the coming years as he bids for airlines to introduce further services to a resurgent Cork.
"We would love to see a Canadian service. In terms of the Europe, the dots that need to be joined are Berlin, Rome, Copenhagen, Lisbon and Nice. I wouldn't call them dream routes –  they're very much on the asking list."
Expansion
As well as introducing additional routes, MacCarthy hopes to maintain growth through a series of expansions slated for April to mid-May 2017.
Contracts to supply food as part of the airport's catering service will be put out for tender and the boss hopes to see more Irish produce available for purchase.
The biggest change will be the migration of the airport food court and seating area from landside – before security – to airside.
"The trend nowadays is that people are uneasy before security. They want to get through security and then they can relax and spend money. We'll be moving the glass wall to make all of that seating area and catering area airside. We believe that will increase our spend per passenger."
The airport will also go from having four security lanes to five to handle early morning traffic.
#Open journalism No news is bad news Support The Journal

Your contributions will help us continue to deliver the stories that are important to you

Support us now
Risks
For MacCarthy – and many aviation bosses – there are two industry threats that could shake consumer confidence in the travel sector in the short- to medium-term: terrorism and the uncertainty after Brexit.
However the latter, he argues, could in some ways benefit Ireland's aviation industry, despite it being a largely negative development.
He says Britain's decision to leave the EU could see the return of duty-free shopping between the two economies, Ryanair may base more aircraft in Ireland and multinationals might relocate their London offices to here.
"In all difficulties, you have to look to the opportunities."
But the recent spate of terror attacks in continental Europe remains the single-biggest issue for the overall tourism industry, according to MacCarthy.
The Brussels airport bombings on 22 March created particular problems for European airports because an attack inside an entrance hall was unprecedented. Questions were asked about what impact they would have on screening processes for passengers.
However, MacCarthy says he doesn't expect Cork to drastically change security measures as part of its upcoming four-year strategy to 2021.
"We operate the highest level of security. We have our own airport police on the payroll, which wouldn't be the case in most continental airports. The threat levels are moderate in Ireland, but we still operate to the highest levels of vigilance."
The plan for the years ahead is to convince more travellers in surrounding areas like Waterford, Limerick and south Kilkenny to use Cork instead of opting for Shannon or Dublin.
MacCarthy's basic marketing pitch for Cork is that the airport makes flying less of a hassle.
"We beat the service in Dublin and Shannon. You'll have short queue times. You'll be through the terminal faster. Your car parking will be cheaper.
"It's a nice, easy, convenient, friendly travel journey to the UK and Europe – and hopefully US destinations."
Written by Conor McMahon and posted on Fora.ie