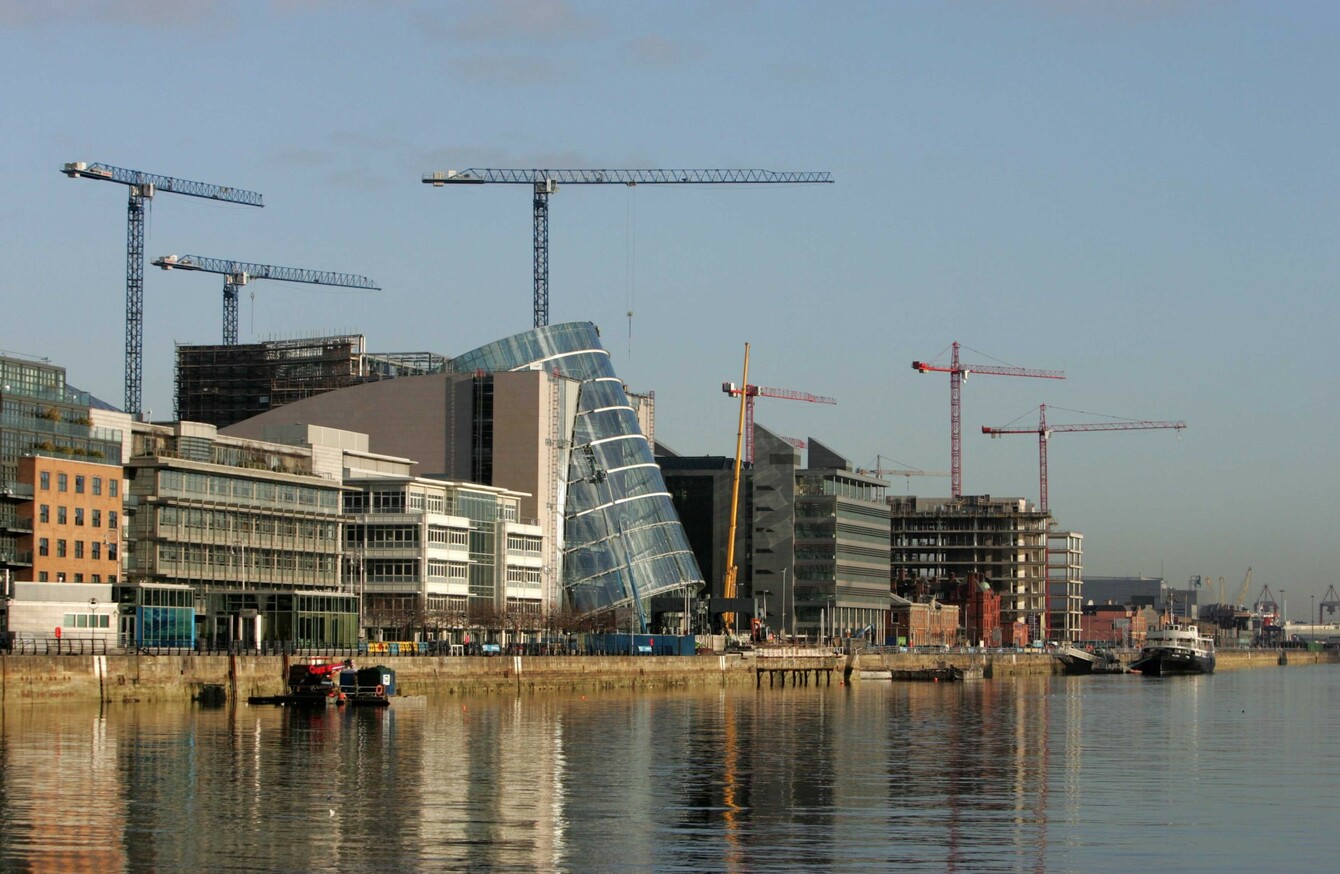 Image: RollingNews.ie
Image: RollingNews.ie
DUBLIN IS ONE of the world's 10 most expensive cities in which to build, a new study has found.
According to the latest International Construction Market Survey from construction consultancy firm Turner & Townsend, building costs per square metre were an average of $2,606 (€2,358) in the Irish capital during 2016.
The study evaluated 43 markets around the world. While most of these areas are cities, such as London and Dublin, a handful are larger regions, such as Northern Ireland.
It examined construction costs such as labour and materials, for both residential and commercial developments, to work out the average building costs per square metre.
The top spot is taken by New York, with an average cost of $3,807 per sq m, followed by San Francisco ($3,549) and Zurich ($3,528).
London, which ranked third in the previous year's report, fell to fifth place behind Hong Kong, despite costs in the city jumping by 5% over the last year.
The report said that the fall in ranking was due to the drop of the UK pound against the US dollar following the Brexit referendum.
Costs to rise further
Dublin ranked ahead of several of its European peers including Paris, where average build costs were $2,315, and Madrid, where they were $1,843.
The average price increase across all the areas studied was 2.7%. However, costs jumped by 7% in Dublin during the year.
This was one of the fastest rates of price growth recorded. Only Istanbul, which saw building costs rise by 12%, and Buenos Aires, where prices jumped by a massive 27%, were ahead of the Irish capital.
The report predicted that Dublin will see building cost inflation of 8% in 2017, well above the expected average of 3.5% across the markets surveyed.
Again, prices are expected to rise by more only in Istanbul and Buenos Aires.
Pressure
Dublin was one of seven cities that were identified as 'hot' – that is, cities that are characterised by "a high number of projects and intense competition for physical resources and labour that drives up prices".
"An acute skills shortage within both contractors and consultants in the Irish market is pushing up costs – as recruitment into the sector fails to keep up with a quickly recovering economy," the study said.
Turner & Townsend Ireland managing director Mark Kelly said that the results of the study show the "intense pressure being placed on the Irish construction market".
"Growth is being driven in particular by commercial construction as well as the health and education sector, which is seeing major investment," he said.
"By comparison the residential market remains weak in the context of a severe lack of new building over the last eight years."
He added: "Against a backdrop of rising costs, contractors and clients need to look to new technologies and methods, as well as better use of data and programme management techniques, to unlock savings."
Sign up to our newsletter to receive a regular digest of Fora's top articles delivered to your inbox.
Written by Paul O'Donoghue and posted on Fora.ie