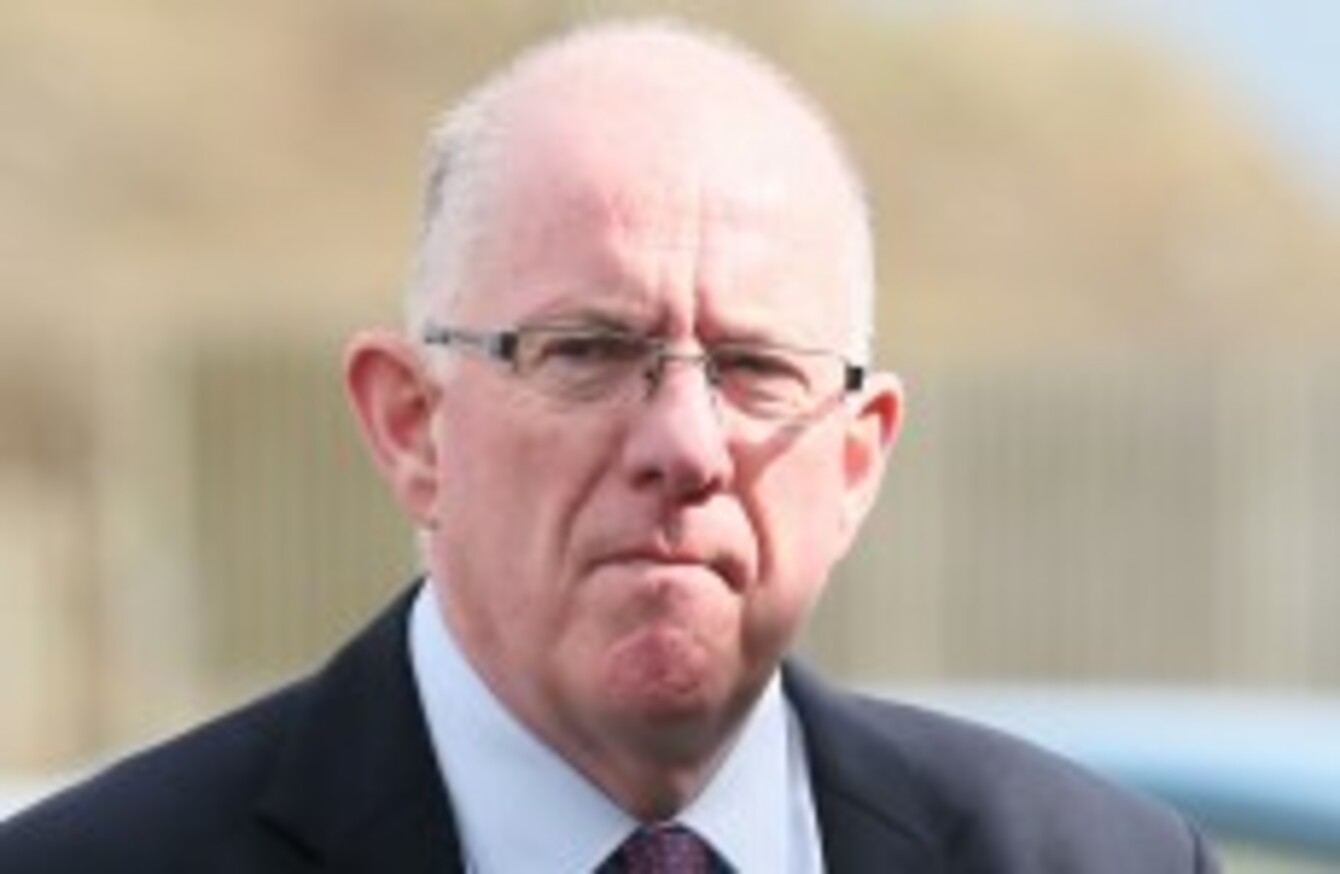 Minister Charlie Flanagan
Image: Laura Hutton/Photocall Ireland
Minister Charlie Flanagan
Image: Laura Hutton/Photocall Ireland
THE CHILDREN'S MINISTER is eager for "as many groups as possible" to be included in the inquiry into all mother-and-baby homes in Ireland.
However, he has ruled out a complete investigation into county homes as part of this inquiry.
An alliance of four groups last night urged for the inclusion of county homes and the Magdalene Laundries as part of the investigation's terms of reference.
Speaking today, Minister Charlie Flanagan said he expects the investigation will "incorporate different people and groups who have had unjustifiable grievance over a long number of years".
While the minister said that the investigation should be as comprehensive as possible, he stressed it must be cost-effective with a strict time-limit so it doesn't "descend into a bottomless quagmire of investigation".
He told RTÉ's Saturday with Claire Byrne there had already been an inquiry into Magdalene Laundries, and ruled out a complete investigation into county homes, noting that there has been one in every county in Ireland and some were active as far back as famine times:
That is a task that is not really going to be possible within a reasonable time-frame.
Minister Flanagan said he expects the terms of reference to be set before the Dáil rises for the summer, and for the investigation to begin before the end of this year.
He also hinted towards future investigations, saying there may be other institutions that "haven't yet been identified".
Last night, Justice for Magdalenes Research, Adoption Rights Alliance (ARA), Bethany Survivors Group and National Women's Council of Ireland (NWCI) jointly called for the investigation to be carried out by an independent commission.
"International best practice"
They called for it to meet "international best practice requirements" by including at least one international expert.
"It is imperative given the international dimension to forced adoptions that there is an international expert in the field involved with this process", Susan Lohan of ARA said.
Rachel Doyle of NWCI added:
While we have welcomed the announcement of this inquiry there must be no attempt to minimise physical or psychological abuse and survivor testimonies must be the most important resource in the inquiry.
Minister Flanagan warned religious institutions of the powers the Commission has in the case of documents being withheld:
"I welcome very much what the church leaders have said, but I want to again call for all the documents, all the stories… [to be] made available to the Commission."
He noted that it will be able to compel institutions to hand over relevant documentation.
The Children's Minister announced earlier this week that a statutory Commission of Investigation will investigate mother and baby homes. The commission will have full statutory powers and will "not be interfered with by government", he said.