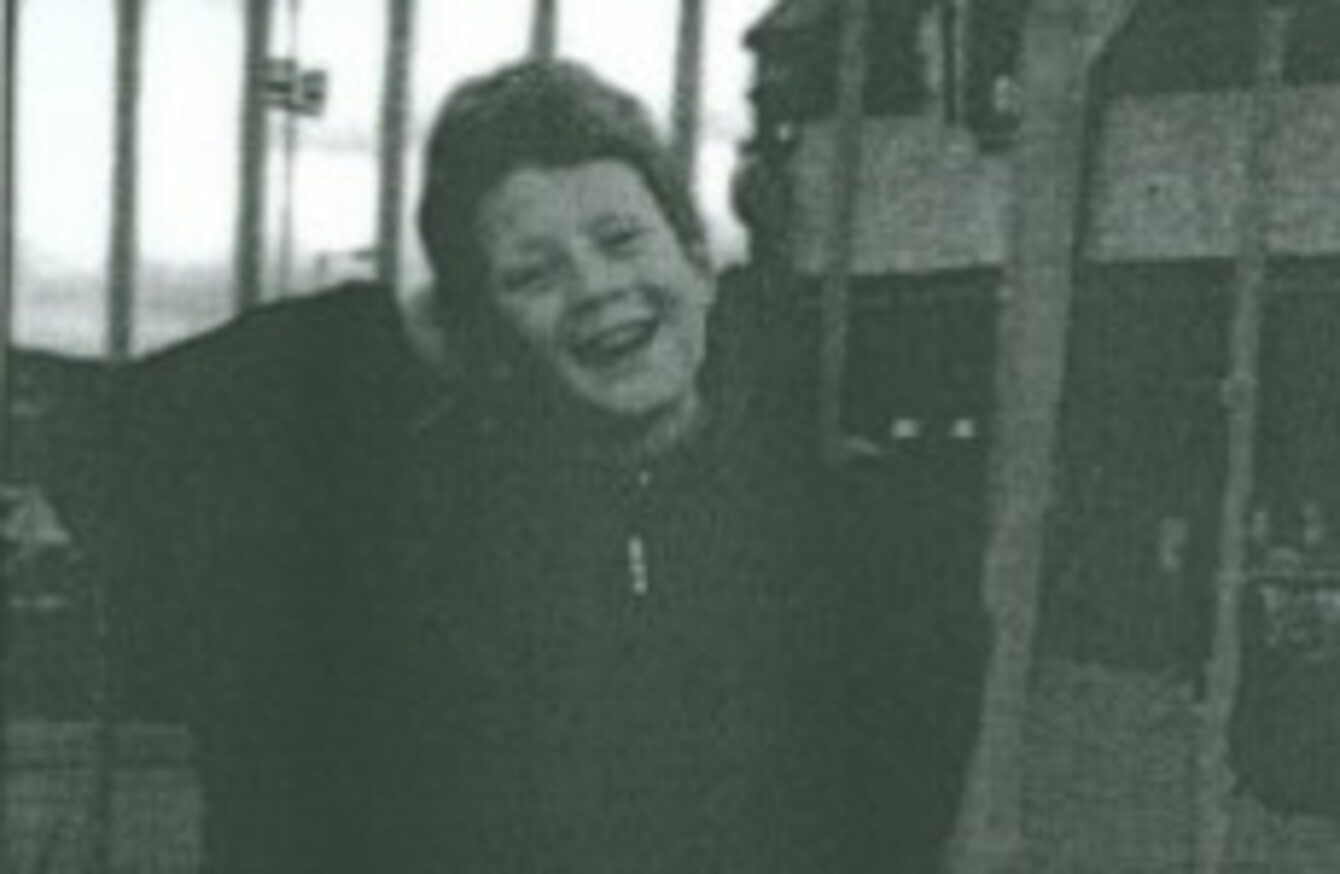 Stephen Hughes Connors
Image: Garda Press Office
Stephen Hughes Connors
Image: Garda Press Office
A MAN WILL appear before a court today charged in connection with the death of a 12-year-old boy in a fatal fire in 2001.
Gardaí said this morning that the man, who is in his 50's, is scheduled to appear before Tallaght District Court at 10.30am this morning charged in connection with the death of Stephen Hughes Connors. Stephen died at the age of 12 in a fatal blaze on 1 September 2001 at Rossfield Avenue, Brookfield, Tallaght.
A man was arrested on Tuesday 7 February 2012 as a result of the ongoing investigation carried out since the 10th anniversary of the death of Stephen. Gardaí said at the time that new evidence had come to light, prompting the arrest of a man in his 50s in the Dublin 7 area.
On 1 September 2001, Stephen and a 14-year-old male friend slept in a makeshift hut made predominately of pallets, doors and carpet. Sometime before 5am it was set ablaze.
The incident was featured in a 'Crimeline' programme in 2003 and re-examined by the Serious Crime Review Team who made an arrest in April 2006. The 51 year old suspect was not prosecuted after a file was sent to the Director of Public Prosecutions.
Stephen's mother, Liz Hughes, remains devastated by her son's death and said at the time that it would be a comfort to "know what happened to Stephen – even after all these years".