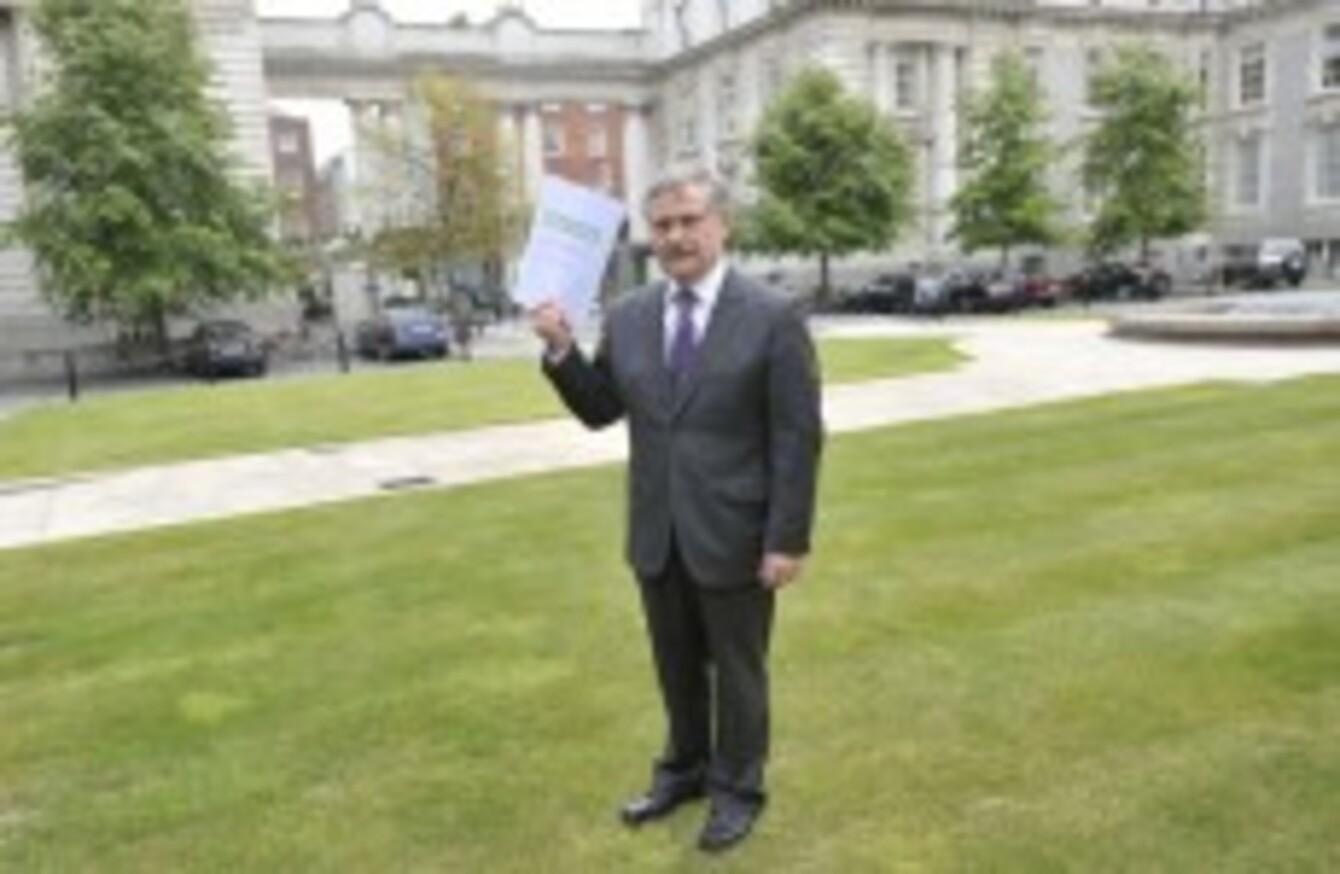 Brendan Howlin holds a copy of the first progress report on the Croke Park Agreement
Image: Sasko Lazarov/Photocall Ireland
Brendan Howlin holds a copy of the first progress report on the Croke Park Agreement
Image: Sasko Lazarov/Photocall Ireland
HEALTH MINISTER JAMES Reilly has raised the possibility of cutting some pay rates for health sector workers – a move that unions say would breach the Croke Park Agreement.
The Irish Times reports today that Reilly suggested overtime and premium rates could be reduced as a way of dealing with increasingly serious cost overruns in the health service.
Teachers' unions have previously threatened industrial action if allowances are cut.
The news comes just a fortnight after transport minister Leo Varadkar said the Croke Park deal was flawed as it did not allow for compulsory redundancies.
However public sector unions have said Croke Park is delivering the necessary savings -while Tánaiste Eamon Gilmore pledged earlier this year that the Government would honour the Agreement, which expires in 2014.
So what do you think? Should the Croke Park Agreement be renegotiated?