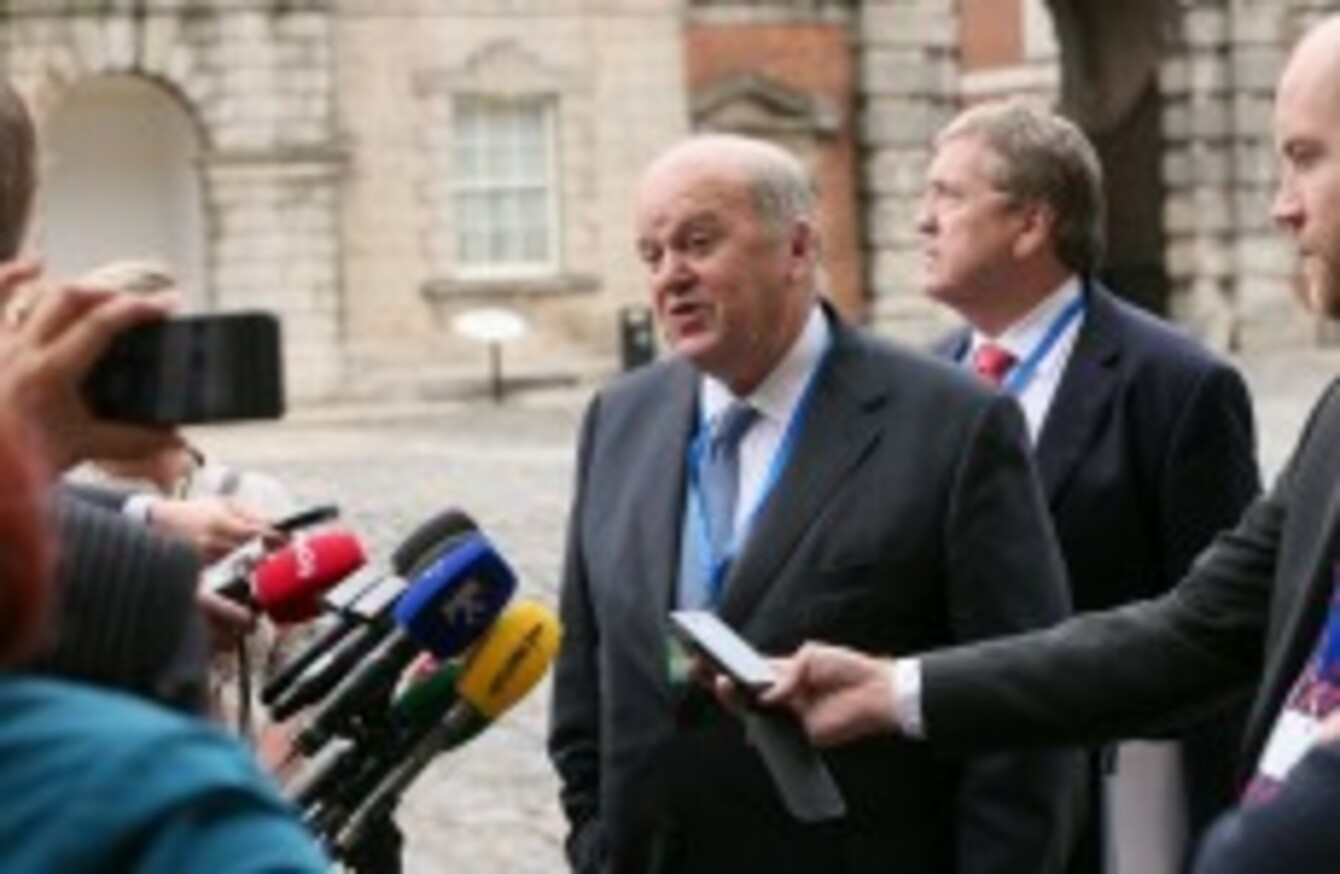 Finance Minister Michael Noonan
Image: File photo Photocall Ireland
Finance Minister Michael Noonan
Image: File photo Photocall Ireland
THERE WAS A general Government deficit of 8.2 per cent of GDP in 2012, according to revised figures confirmed today by the Central Statistics Office.
It represents a worsening of the initial estimates issued in April, which put the number at 7.6 per cent of GDP. However, the figure is still inside the Troika target for last year of 8.6 per cent.
The April figures included Government revenue from the sale of mobile phone licences, reflecting the fact that the contract was entered into in 2012. However, the CSO's European equivalent Eurostat has since confirmed that, as the date for the legal allocation of the licences was this year, the money should go instead towards 2013 figures.
According to the CSO:
The effect of this change of treatment is a worsening of the 2012 deficit in the amount of €723 million.

This forms the main component of the change in the reported deficit from €12,461 million in April to €13,511 million in October.
Today's figures show Government revenue increased from €55.3 billion in 2011 to €56.5 billion in 2012, while there was a decline in expenditure from €76.5 billion to €69.8 billion over the same period.
Taxes and social contributions represented just under 87 per cent of total Government revenue in 2012.  Social benefits accounted for just over 40 per cent of spending.