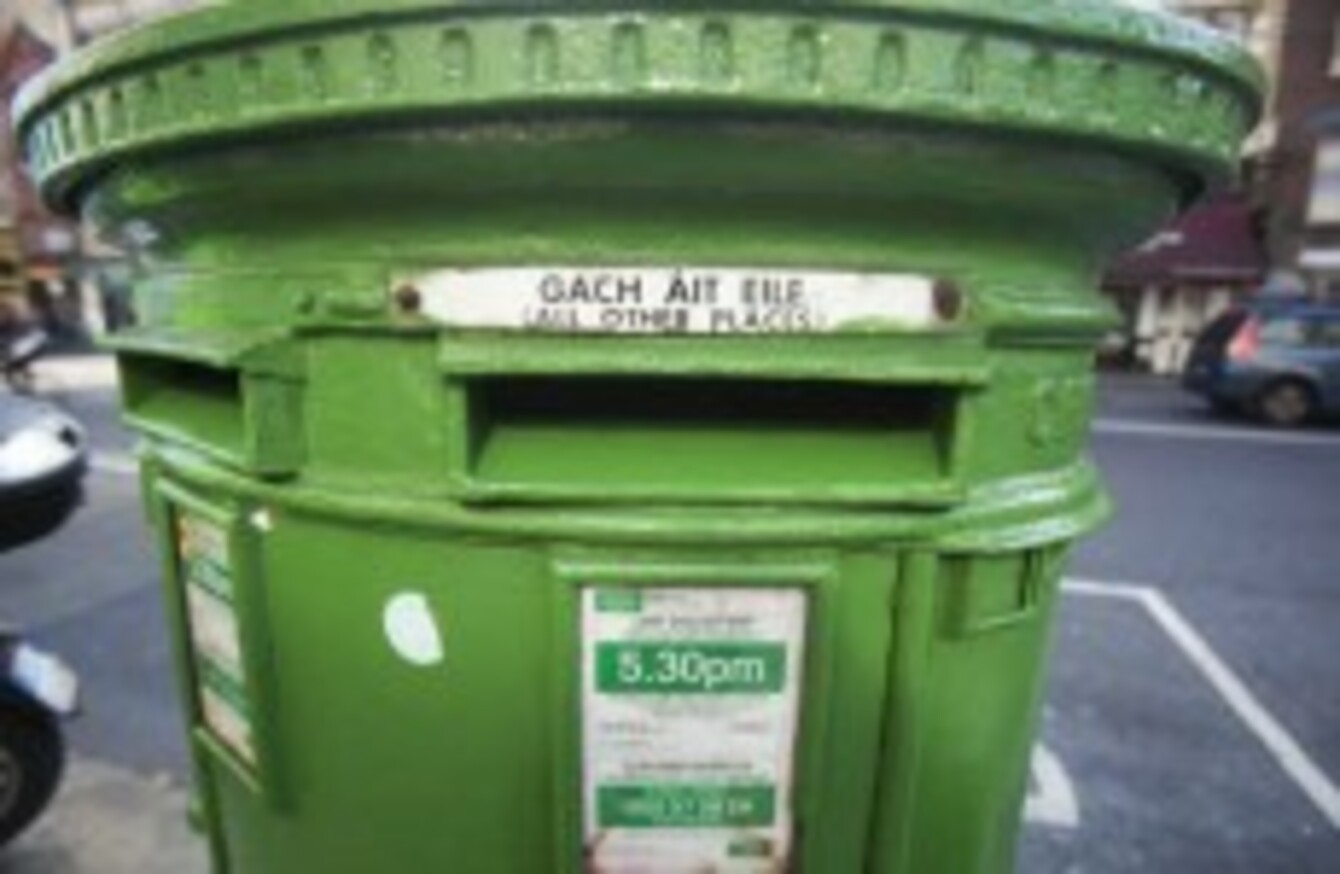 Image: Leah Farrell/RollingNews.ie
Image: Leah Farrell/RollingNews.ie
POST OFFICES AROUND the country will be aiming to take on the banks from next year with the launch of new current accounts.
The move will see the country's 1,000+ An Post branches providing over the counter services to customers.
The specifics of the accounts have not yet been released, but their launch has been pencilled in for early 2016.
Why is the Post Office doing this?
A spokesperson for An Post has stated that the move towards current accounts is tied to government policy relating to cash use.
Included in these are an overall plan to minimise the amount of cash in circulation and the Department of Social Protection's attempts to move away from cash payments for benefit payments.
Benefit payments make up a major part of An Post's business, particularly in more rural areas.
Much of the infrastructure required for the bank to carry out the move is already in place, with services already being provided to customers of AIB, Danske Bank and Ulster Bank.
Bank in June, a report into An Post's services found that around 48% of its post office accounted for around 12% of total business.
The report recommended that rural post offices should diversify in terms of the services that they provide, including delivering services relating to motor tax, the electoral register, HSE payments, local authority payments, and CAO fees.
Welcome move 
The move has been welcomed by the heads of Irish post offices this afternoon, with the Irish Postmasters Union (IPU) saying that its network is ideally suited to delivering services to areas of rural Ireland hit by a reduction in banking services.
This follows the announcement last week that Bank of Ireland will be restricting face-to-face cash withdrawals to sums over €700 and deposits to amounts over €3,000, although the bank has said that staff will be on hand to help the "elderly and vulnerable".
Speaking about the move, IPU general secretary Ned O'Hara, said: "Banks and Post Offices are very different. Banks are driven by a commercial mandate. They are moving away from face-to-face branch services and dealing with smaller transactions from citizens or local businesses.
Bank of Ireland took an unpopular step last week – and it is likely that over time the other banks will follow that trend. Where will this leave many people and small businesses?