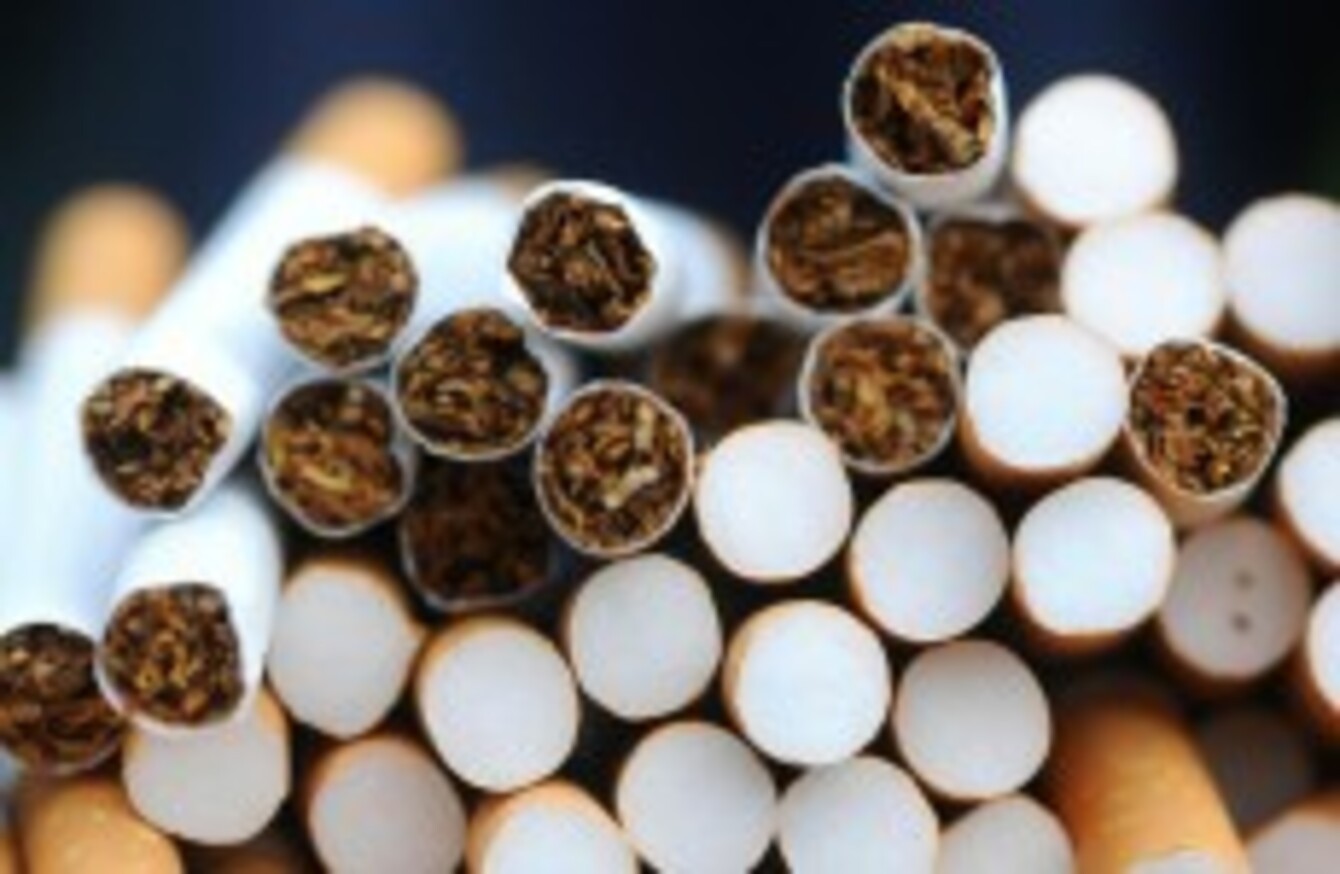 Image: David Jones/PA Wire
Image: David Jones/PA Wire
CUSTOMS OFFICIALS have seized half a million cigarettes in a late night raised in Tralee, Co Kerry.
Officers seized the illegally-imported cigarettes, 130kgs of hand rolling tobacco, and over 1,000 litres of suspected counterfeit vodka in the operation. A vehicle was also seized.
Officials estimate the street retail value of the haul to be about €300,000.
Not all of the cigarettes may have not been intended for sale in Ireland, though much of the product seized carried the Benson & Hedges and John Player Blue brands and may have been destined for sale in Ireland.
Two men in their forties have been questioned in relation to the seizure, and Gardaí are said to be continuing investigations with a view to securing prosecutions.
The haul is the latest in a series of stings; in August officers in Dublin Port seized 9 million cigarettes worth €3.8m, while over €5m worth of illegal products were seized in July.
Almost 30% of under-18s in the UK admit to buying illicit counterfeit alcohol and tobacco.