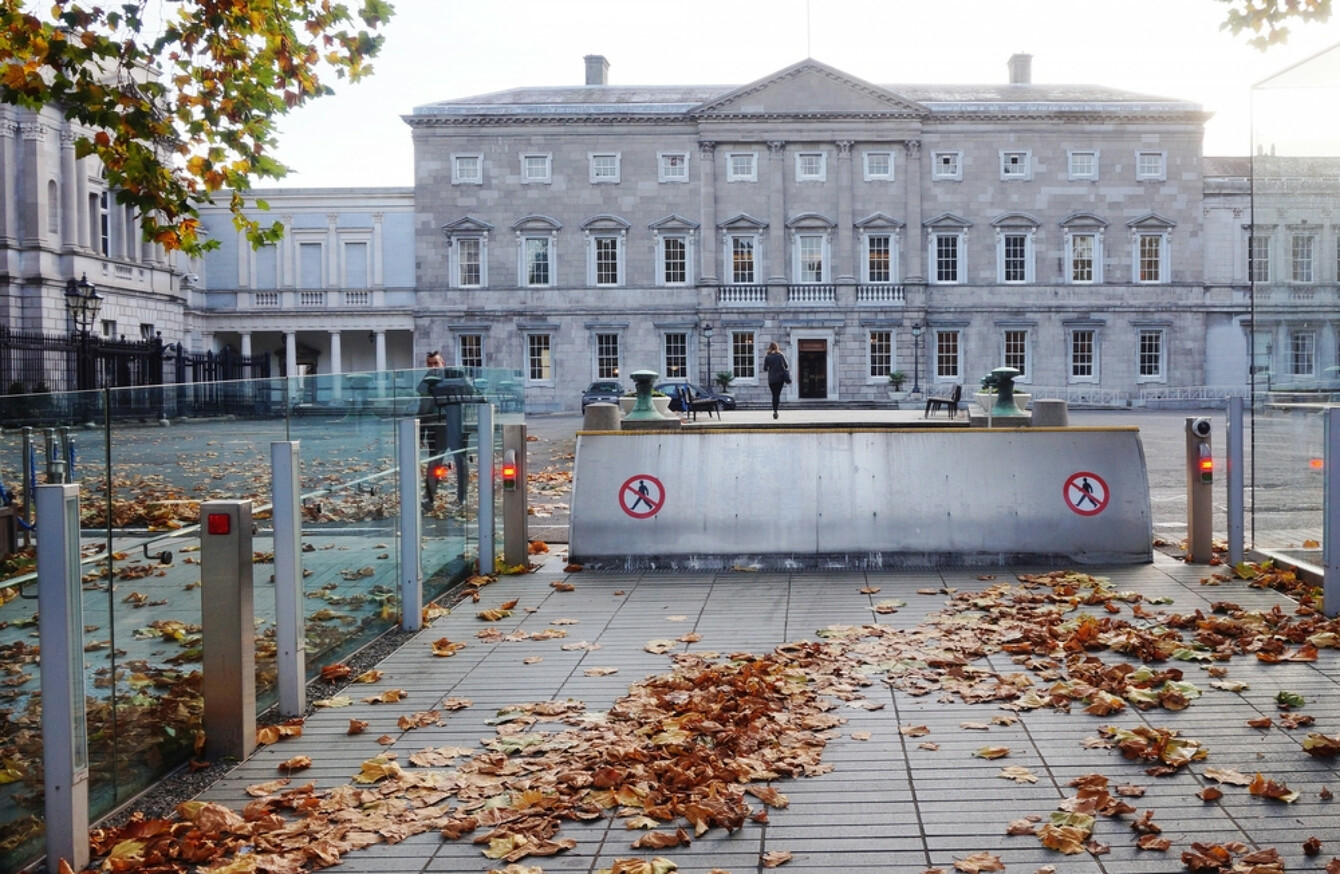 Leinster House
Image: Shutterstock
Leinster House
Image: Shutterstock
THE HOUSES OF the Oireachtas Commission has issued tenders worth €1m for contracts to supply food and drink to its catering facilities, including the Dáil bar.
The commission, which manages Ireland's houses of parliament, issued the tenders last week when it sought suppliers for seven different types of product.
As part of the tenders, €520,000 has been earmarked for pantry goods, €130,000 for dairy, €55,000 for bread, €100,000 for confectionery, snacks and drinks, €126,000 for frozen products, and another €70,000 for desserts.
The products will be supplied to each of the Oireachtas' five catering facilities, including its two restaurants, where up to 700 meals a day are served, its Coffee Dock, and its two bars.
"There are two bars in Leinster House which are run by the same staff," the tender says.
"Soup and sandwiches are on offer in the Visitors' Bar, whilst a full lunch and evening menu is available in the Members' Bar."
Tenderers will be expected to provide the products throughout the year, with the commission also highlighting that would-be suppliers should take into account the uncertain nature of Dáil proceedings.
"The business of the House is often unpredictable which can result, on rare occasions, in a sudden and immediate demand as a result of potential late night Dáil / Seanad sittings and for orders being placed for delivery on the same day," the commission said.
"[It] is acknowledged that compliance with the requirement may be dependent on product availability, technical specification, and volume which will be considered on a case-by-case basis."
The commission also outlined a requirement for delivery personnel to have levels of "competency and professionalism" and to adhere to "personal hygiene rules".
The winning tenderers' delivery drivers will be expected to have clean hair and nails, not to smoke in their vehicles or in the Houses of Oireachtas, and not to engage in unhygienic practices, such as "spitting".
A spokesperson for the Houses of the Oireachtas told TheJournal.ie that this was the first time that several lots of goods had been issued in a single tender document.
Bidders for the seven contracts have until 3 December to apply.