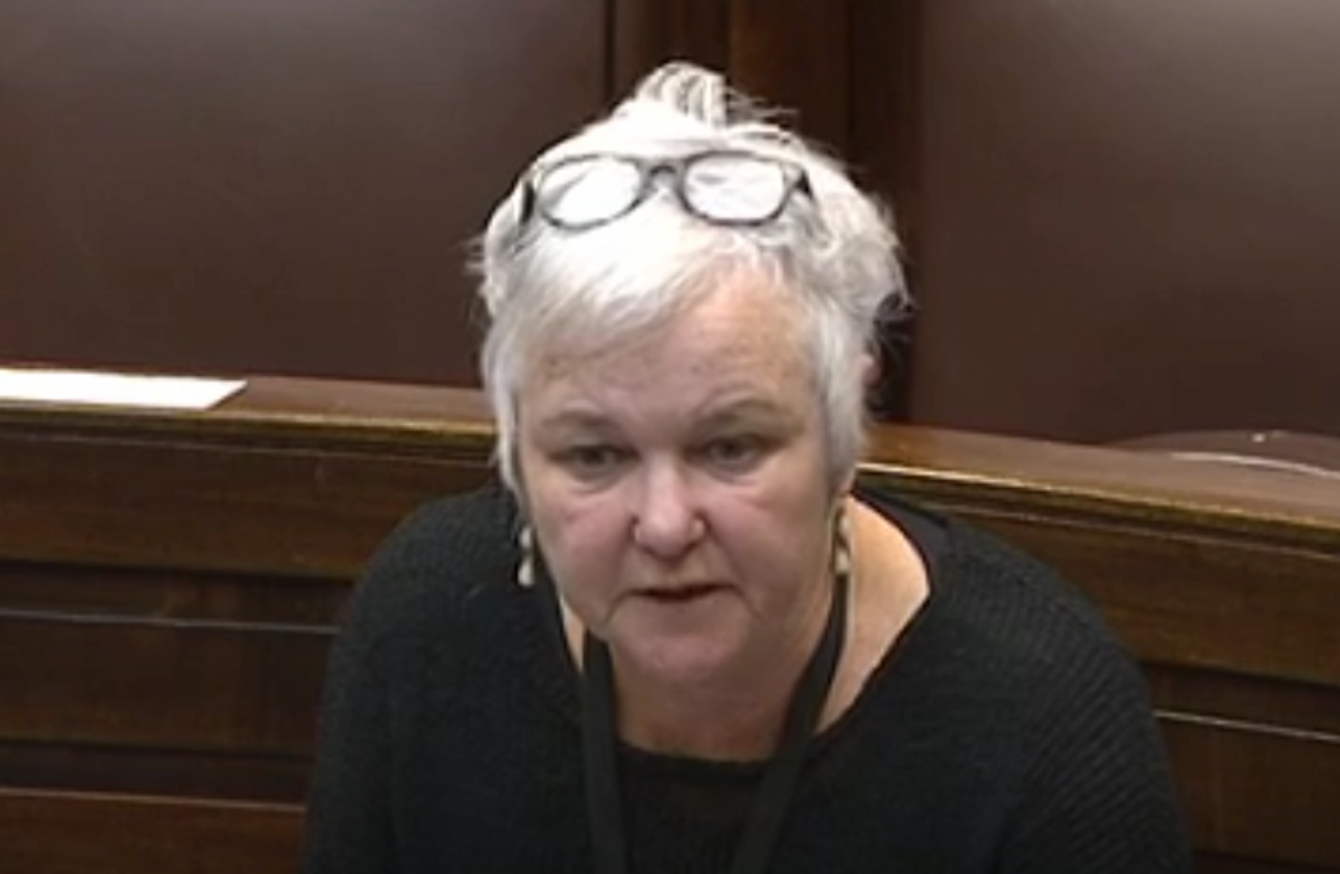 Source: TheJournal.ie/YouTube
THE DÁIL WAS suspended earlier this afternoon following a row between Bríd Smith and the Ceann Comhairle.
Speaking during questions on proposed legislation, the Solidarity-PBP TD attempted to raise the case of Ibrahim Halawa, whose trial in Egypt was yesterday suspended for the 20th time.
After Ceann Comhairle Seán Ó Fearghaíl told her it was not relevant to the current session, Smith accused the Tánaiste of attempting to "shut down the discussion again" on the issue, referring to how her party colleague Paul Murphy received the same response yesterday to a similar query.
Smith stressed that it was relevant, as she was questioning if any legislation may exist to attempt to help Halawa.
The Ceann Comhairle went on to inform her that his job is to enforce the rules of the House, and asked Smith to resume her seat. When she refused the requests of an increasingly exasperated Ó Fearghaíl, the Dáil was briefly suspended.
In response to Murphy yesterday, Taoiseach Enda Kenny said that he was "disturbed" by recent reports on the medical condition of Halawa, and that reiterated that the government is sending a doctor to examine the 21-year-old man:
"We wanted to have verified for us, from the point of view of an Irish qualified medical person, the medical condition of Ibrahim Halawa."
I spoke to the Egyptian President on two occasions. I cannot interfere in the judicial process of another country. Getting all the defendants involved in the trial together at one time seems to have been beyond the recourse of the system. The case has been postponed many times.