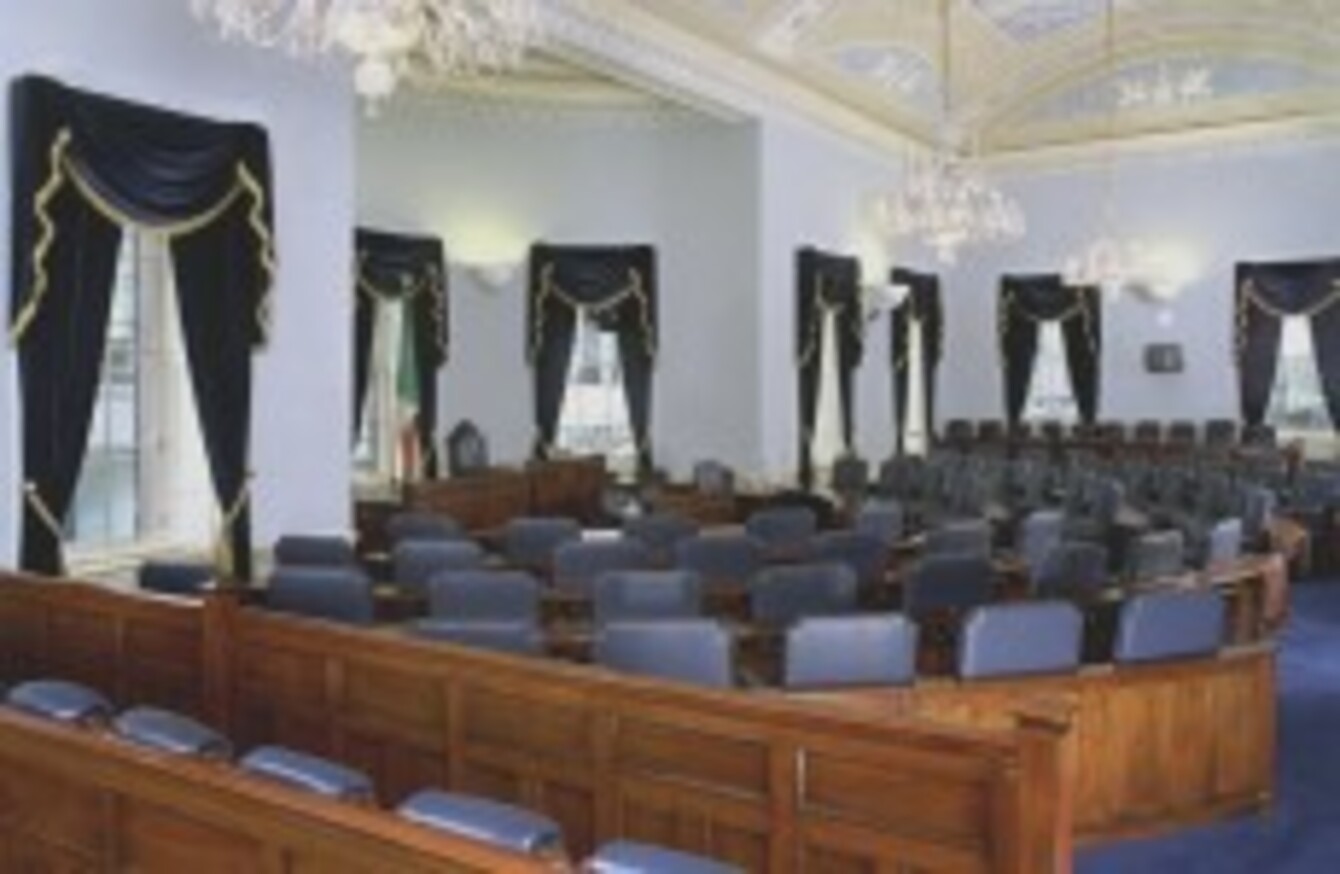 THE FINANCE BILL is set to pass through the three remaining stages of the Seanad today, with a late-night sitting of the Dáil unlikely to take place after the government side easily won the second stage vote yesterday.
The Bill passed the second stage – its first major vote – yesterday by a comfortable margin of 28 votes to 21, and the Fianna Fáil minority administration will likely have a comfortable margin of victory if opposition Senators try to offer any amendments to the Bill.
Though several dozen TDs, mostly Dublin-based, are on standby in case the Dáil should have to reconvene tonight – if the Seanad notices any fundamental flaws with the Bill that require remedy before the Bill is sent to President McAleese for her enactment – it is thought unlikely that it will be needed.
Labour chief whip Emmet Stagg yesterday told TheJournal.ie that though his party was keeping seven of its 20 TDs available for an 8pm Dáil sitting tonight, he did not think it likely to be required – saying that the Seanad had only noted one major flaw in other Dáil legislation in decades.
The Seanad sitting is scheduled to end by 7pm, though its sitting may finish earlier, with the last three days of discussions in the Dáil and Seanad all coming to an end ahead of schedule.
The Bill, regardless of whether the Dáil will be required to approve any last-minute tweaks, will then be sent to President McAleese, who must sign it within five to seven days of receiving it.
It remains unknown whether the Seanad will try to pursue a motion asking McAleese to give it a quicker signature; it may opt to do so in order to have the controversial Bill fully adopted into law before Brian Cowen meets her next Tuesday to ask for the Dáil to be dissolved, and a general election to be called.