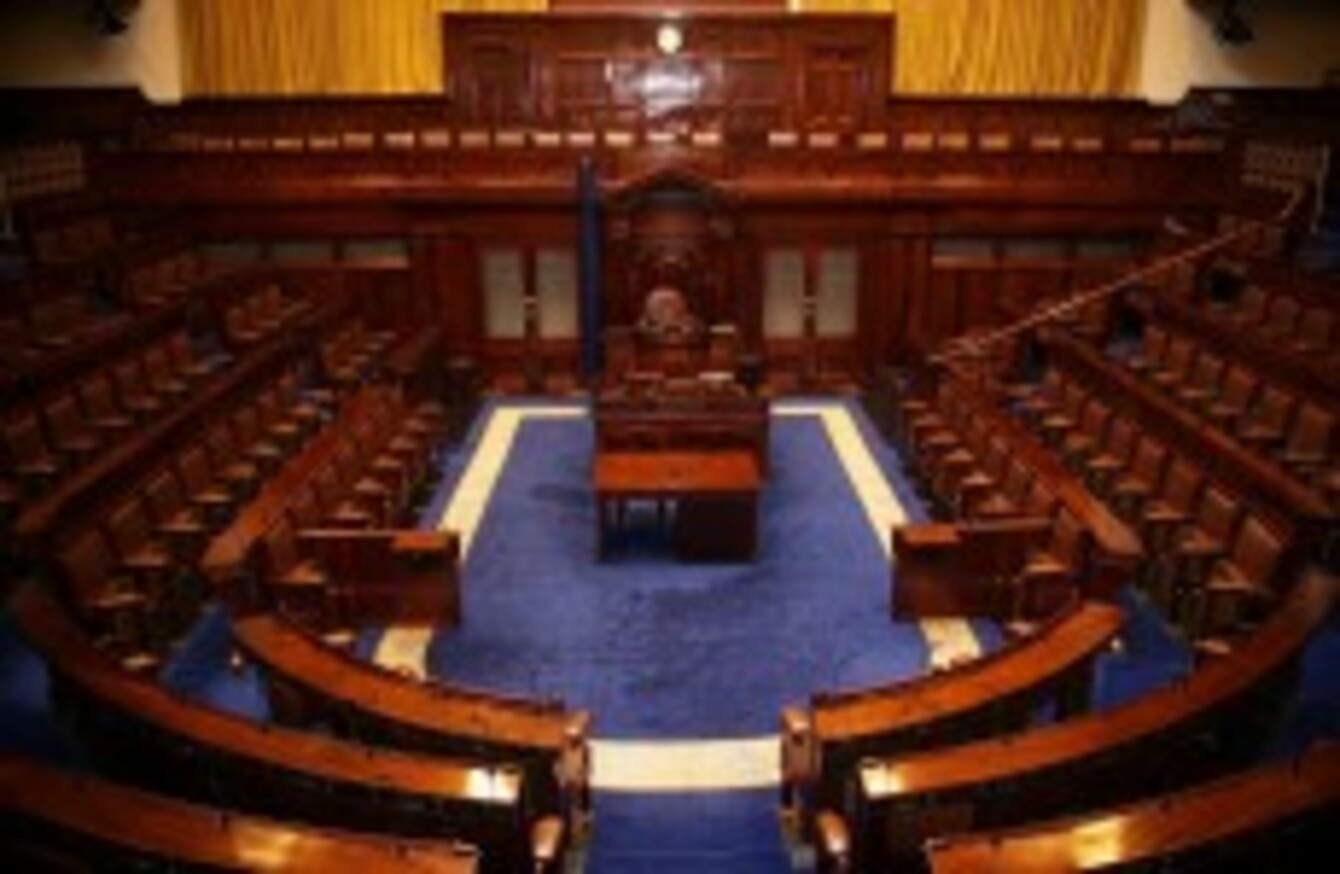 THE DÁIL WILL meet more often and sit earlier in the day when it resumes after the summer recess, after TDs yesterday voted through the most significant package of Dáil reforms in decades.
The new rules mean that more TDs will be required to sit in the Dáil chamber for the duration of debates, while the formula of sittings will also be changed to allow for more daily topical debates.
The changes were proposed in a Dáil reform subcommittee and were approved by the rest of the House yesterday.
The new regime will mean a more stretched-out working week, with sittings adjourning earlier at night but continuing into Friday mornings, initially on a once-a-month basis.
Daily sittings will begin on a more streamlined basis, while Thursday's sittings will also include a new session of Leaders' Questions to be taken by the Tánaiste. The Taoiseach is traditionally absent for Thursday sittings of the Dáil anyway, away either on European or domestic political business.
TDs will also now be able to lodge formal complaints if a minister hasn't answered a query put to them through a parliamentary question.
Friday sittings will be devoted entirely to allowing opposition parties and backbenchers introduce proposals for new laws without the need for governmental assent.
The minimum number of TDs who must be present in order for business to proceed has been increased, from 10 to 20, in an effort to counter public perception that the Dáil chamber is too empty for most of the day.
The debate in a motion on the the Cloyne Report were attended by only around a dozen TDs.
Government chief whip Paul Kehoe, who proposed the changes, said TDs would return to "a Dáil where TDs can play a more active and meaningful role in the legislative process, and where the members of the House will have more opportunity to raise issues with Ministers in a more effective manner."
The changes will kick in on September 14 when the Dáil reconvenes after its seven-week summer recess.
Are you impressed with the changes to how the Dáil runs?