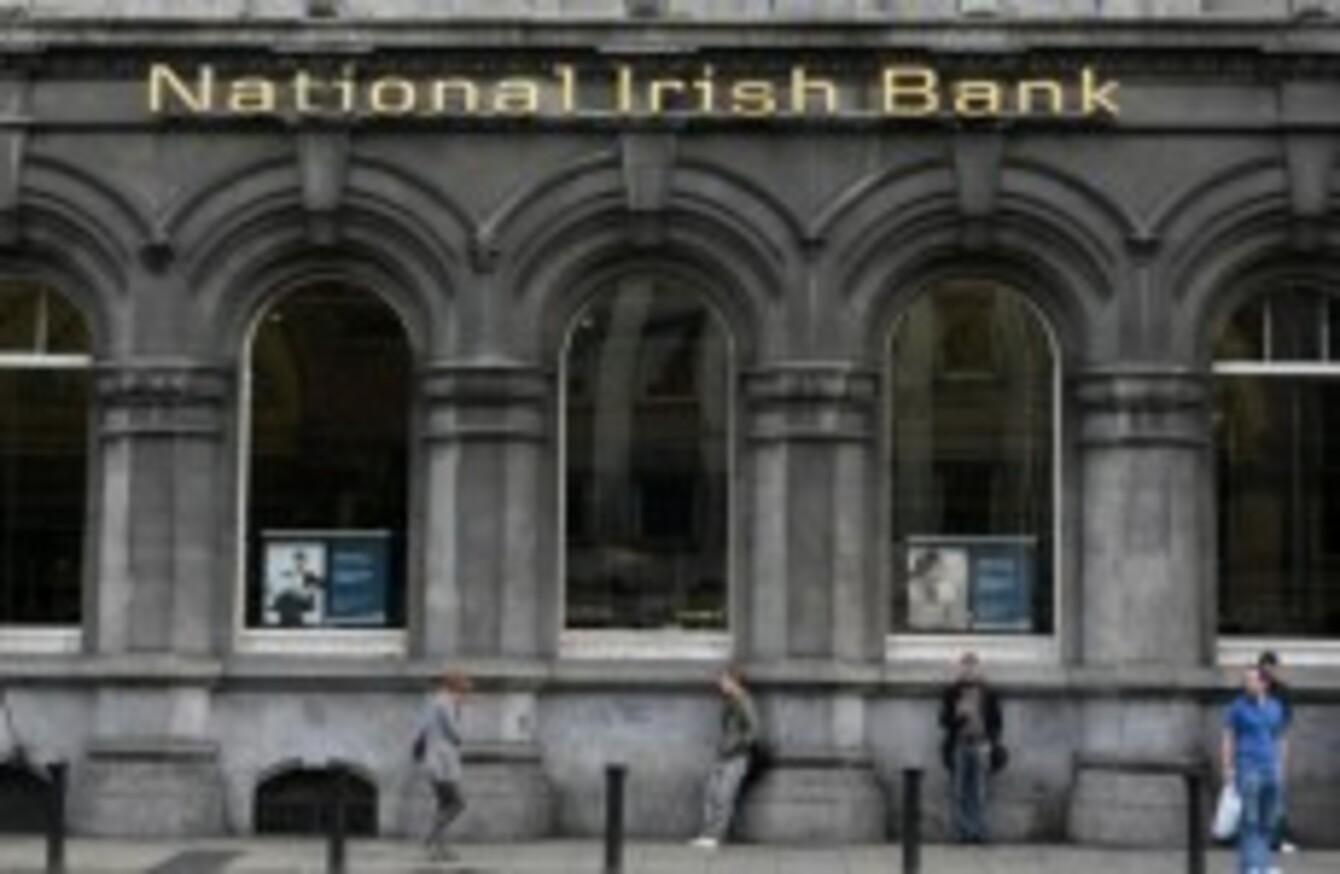 Image: Niall Carson/PA Wire
Image: Niall Carson/PA Wire
NATIONAL IRISH BANK has seen a significant surge in the size of its customer deposits in the first six months of the year, attracting savers who flocked to the bank because of its overseas ownership.
Figures released by the bank's Danish parent group Danske Bank showed that National Irish's deposit book had risen by 21 per cent, to €5.1 billion in the six months to June 30.
The bank's income had fallen by 19 per cent, to €68m, in the six months to June 30 – though costs had also fallen by 18 per cent, to €48m.
However, the bank was also forced to set aside €420m to allow for impaired loans – a figure which more than accounted for the entire Danske Bank's pre-tax profits for the first half of the year – given the continued collapse in property prices.
Announcing its results, the bank commented that it had been ranked among the soundest European banks in the latest batch of European stress tests, with a capital ratio far exceeding the requirement even in the worst-case scenario.
National Irish Bank chief executive Andrew Healy said the performance was "in line with expectations and reflects the harsh economic conditions that continue to prevail.
Healy added that Danske Bank remained committed to Ireland and to National Irish.
The Danske Bank group is rated A by Standard & Poor's, but has been marked as having a negative outlook since December 2009. The Danske Bank group bought National Irish for €1.4 billion in 2004.