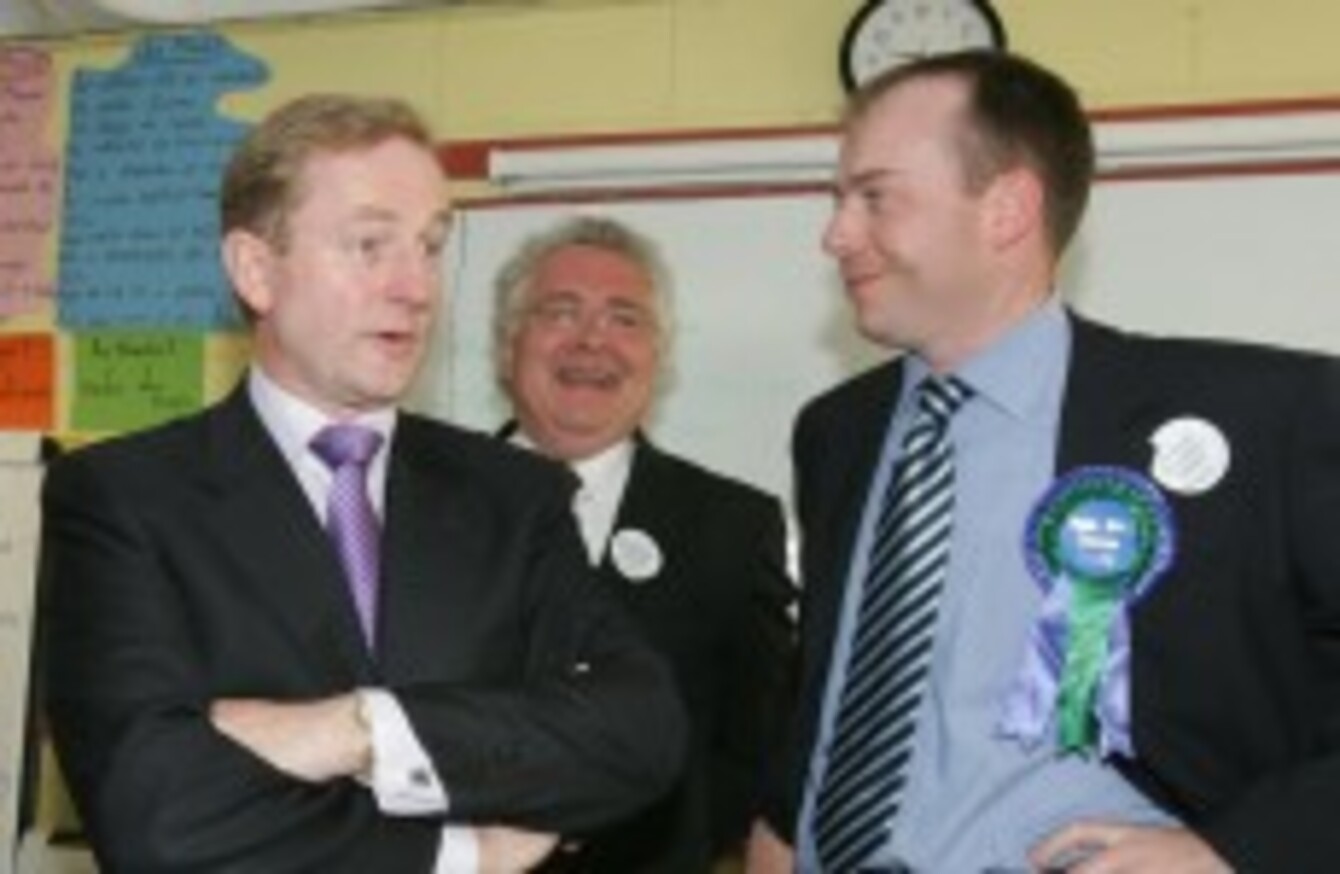 Enda Kenny with deputy Bernard Durkan and councillor Darren Scully.
Enda Kenny with deputy Bernard Durkan and councillor Darren Scully.
COUNCILLOR DARREN SCULLY has been chosen by Fine Gael to run in next year's local elections.
He was selected alongside councillor Fintan Brett and Jacinta O'Sullivan for the 2014 race in the Naas local electoral area.
The former mayor of the Kildare town, who topped the polls in 2009, was only readmitted to Fine Gael at the beginning of this month. He was forced to resign more than a year and a half ago because of comments he made about black Africans in his locality.
The controversy grew after he said he would not represent black Africans because he had been "met with aggressiveness, I have been met with bad manners, I have also been played the race card".
Scully subsequently apologised "unreservedly" for his remarks and resigned as mayor, claiming his remarks were "open to interpretation" that he did not intend.
Speaking about the party's decision to allow the politician back into the fold, General Secretary Tom Curran said the time had come to forgive and move on.
"What he did was wrong. He has paid the price. Everyone deserves the chance to redeem themselves," he told KFM on 5 November.
I am sure of a number of things. I am sure that Darren is not a racist, I am sure that what he said was wrong and I am sure that he has learned from a major mistake he made in his political life.
"Now is the time for us to move on."