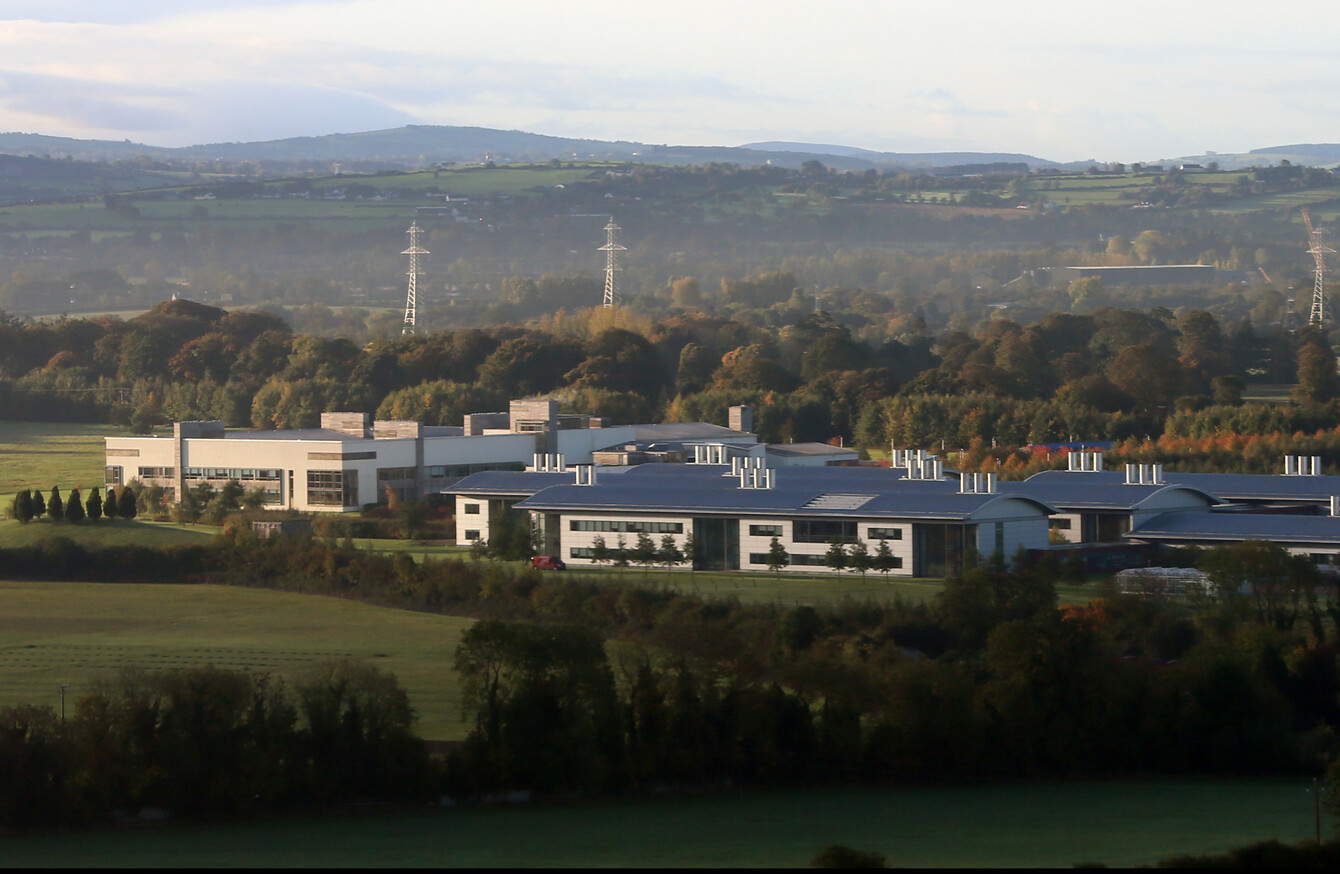 Image: PA/Niall Carson
Image: PA/Niall Carson
THE IRISH STATE is hoping to build a €30 million data centre in Kildare – however it has flagged the planning system as one of the risks to the project.
The Office of Public Works (OPW), which manages the government's property portfolio, has issued a tender for engineering consultants to help plan for the construction of a new "public-sector data centre".
The tender notes that the location of the data storage facility would be the Backweston campus in Celbridge. The Kildare site was developed in the early 2000s and is one of the largest construction projects ever undertaken by the OPW.
The campus already includes a number of services, including the State Laboratory and laboratory services for the Department of Agriculture, Food and the Marine.
According to the tender document, construction work on the 7,000 sq m two-storey data centre is expected to commence in March 2019.
No demolition work is required on the greenfield site, however the OPW highlighted that the development will be subject to the statutory planning process – which it classed as a "known risk" to the future of the project.
The planning system was repeatedly criticised during the long-running dispute over Apple's intention to build a data centre in Athenry.
In an attempt to avoid a repeat of the aborted plan, new legislation has been drafted to classify data centres as strategic developments, allowing them to be fast-tracked through the planning system.
Under the new rules, data centres over "certain size thresholds" would be subject to the streamlined processes.
The OPW estimated that its data centre would take more than three years to go from the planning stage to the completion of construction.
A separate tender will be issued to find a suitable building contractor to carry out the construction phase of the project, which is forecast to take 18 months.
Billion-euro sector
Ireland has become a hotbed of data centre activity in recent years, with numerous large tech multinationals constructing the digital storage facilities in the Republic.
Facebook is building a large data centre complex in Meath, while Google has announced plans to construct a €150 million facility in the suburbs of Dublin.
These large-scale data centres come with significant energy needs. For example, Amazon's planned facility in north-west Dublin will use as much electricity as a small city at times of peak demand if completed in line with its masterplan.
There are nearly 50 data centres in operation in Ireland, with a large cluster of these based in south-west Dublin. According to a new report earlier this year, investment in Irish data centres is expected to surpass the €1 billion mark this year.
Sign up to our newsletter to receive a regular digest of Fora's top articles delivered to your inbox.
Written by Killian Woods and posted on Fora.ie