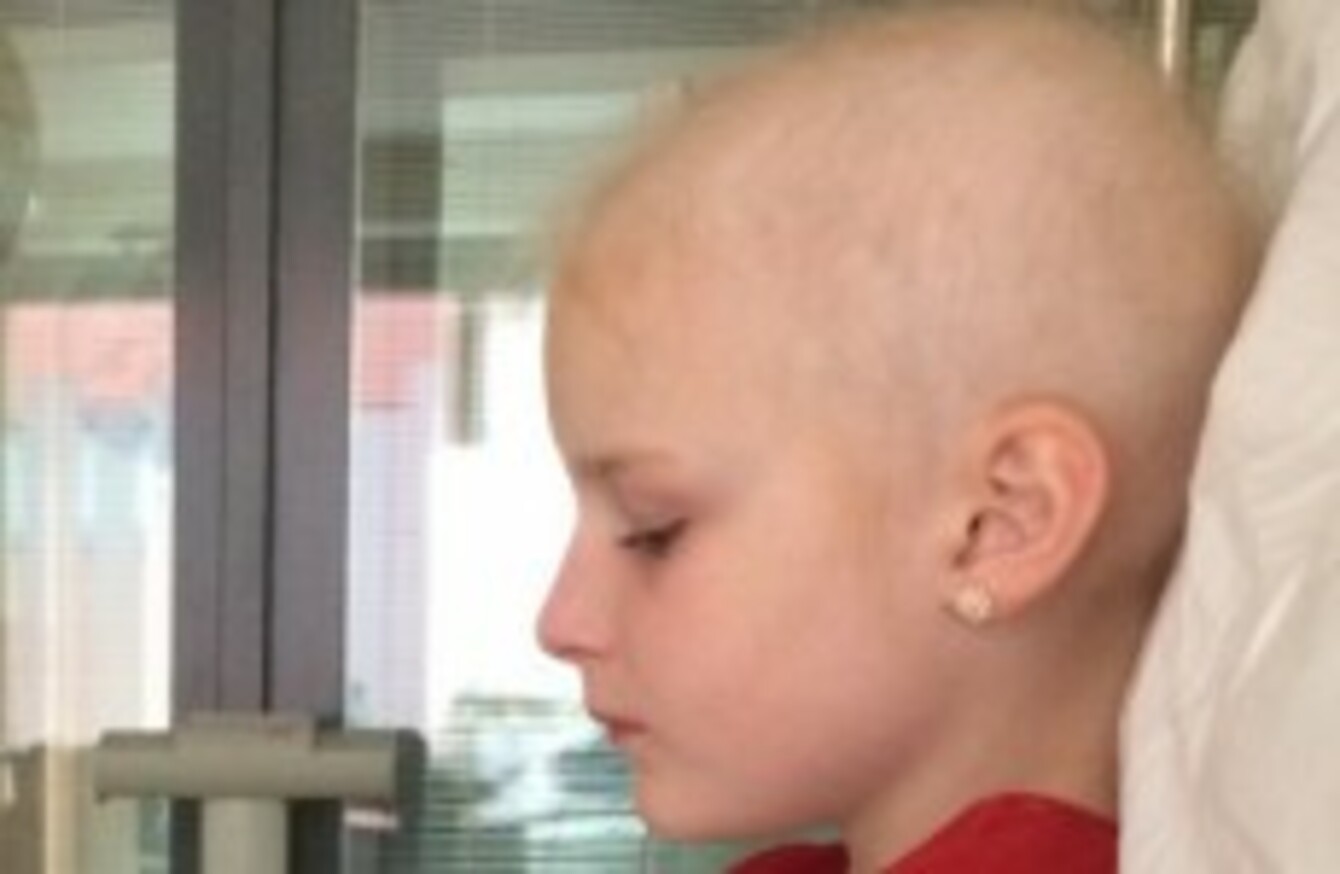 Image: dollyfightscancer.wordpress.com
Image: dollyfightscancer.wordpress.com
THE MOTHER OF a nine-year-old girl diagnosed with cancer is consulting with the data protection commissioner over a media statement issued by the HSE that she claims revealed details of her medical card application.
The statement, issued to media outlets in response to queries relating to 9-year-old Lucy O'Connor, said that the applicant was over the means limit for a medical card.
Her mother Angela has argued that this detail was irrelevant as her claim was for a discretionary medical card. She explains that even though the family were previously over the means limit, she has since had to give up her full-time job to care for Lucy.
The HSE is frequently reluctant to comment on individual cases and has said it did not provide any specific details to reporters.
Information released
Angela told TheJournal.ie she had not made the details about the medical card refusal public before, and claimed she had only discovered that information had been released when she was questioned during a radio interview.
A spokesperson for the data protection commissioner said 'enquiries will be made with the HSE regarding this matter', but no further comment will be made.
The HSE said the statement was justified because "a reasonable defence of the claims was required".
"In response to comments made by the applicant, the HSE was required to explain to the public why it had not been possible to grant a medical card based on the initial application," a HSE statement read in response to follow-up queries by this website.
No specific details or identifying information were provided in the response.
The HSE has also said that "should the circumstances of the applicant have changed, the HSE urges the applicant to submit all of the new relevant details in order that a full and thorough re-examination of the application can take place".
Lucy was diagnosed with B-cell Lymphoma in September and was refused a medical card on the grounds that her parents were over the means limit.
A discretionary medical card was sought to cover expenses such as a wig for Lucy (which can costs hundreds of euro), medication, and GP visits.