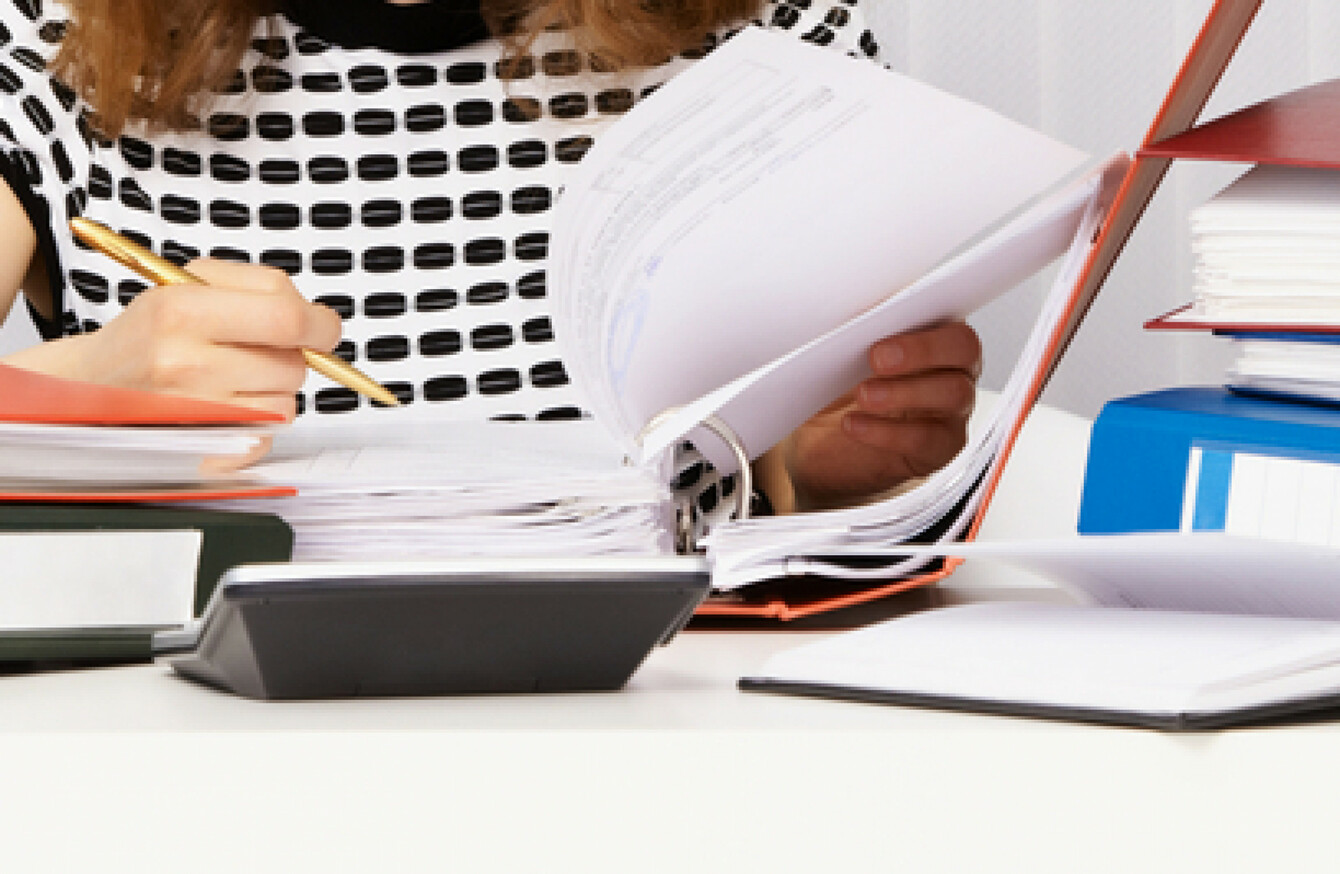 Image: Shutterstock/pzAxe
Image: Shutterstock/pzAxe
AS MANY TRADITIONAL financial services are eaten away by fast-moving fintech firms, there is one process that has been left largely unscathed – the financial audit.
That's according to Circit founder David Heath, a former auditor for Grant Thornton, who says accounting departments are still "snowed under with the amount of paper requests".
While a key part of the audit process – getting parts of the paperwork signed off - might sound like a simple step, Heath says that's often far from the case.
"It's a real pain to get the client to sign them. We then have to get the client to sign two versions of the same letter because when one didn't come back from the bank or solicitor, you needed to have a backup. And only originals of the letters are accepted each time at that stage," he says.
"The audit itself has quite a lot of stakeholders and touches a lot of different businesses. We want to create that network where they can securely communicate throughout the audit and remove all the paper that currently goes around the houses."
Willing to pay
As part of his research into the idea, when he was gauging the scale of the commercial opportunity, Heath says he came across a firm in the US providing a similar service to that of Circit and charging $99 for every letter filed and processed through its system.
"Audit firms are paying to chase these things around, annoying their clients and trying to get the letters back, but then there are delays with the financial statements, then there are CRO penalties.
"There is a firm in Ireland that would deal with about 20,000 letters, so that's a potential €2 million a year product – but we come in between a 10th and a fifth of that $99 cost."
Heath says that he feels this problem has persisted for so long because a lot of accountants are not "plugged into" the fintech scene and don't know how the time-consuming paper-trail aspect of the audit process could be simplified.
"We want to own that relationship between the accountant and their client. What we say to some developers joining the company is the usability of the system should be like instant messenger service Slack.
"We want to remove email strings that go on between an accountant and their client, allow them to upload files to Circit, then for the client to be able to sign documents and for the client to be able to authorise access to whatever third-party evidence is required as part of an audit."
Future plans
Since it was set up in 2015, Circit has signed some big-name clients to use its system, including the big four accounting firms in Ireland – Deloitte, PwC, KPMG and EY.
"We have seven of the top 10 in Ireland on the system and over 50 audit firms currently all as paid customers. There are over 200 providers, who are the likes of banks, solicitors and brokers, also on it."
Over the past two years, Circit has also raised seed investment to bankroll the project. But since the market is going after is quite niche, Heath says it has been a tough pitch getting investors onside.
"It's a lot easier when they've felt the pain of the auditing system. But there is usually someone in the venture capital firms who have been in an accountancy firm at one point. That helps, because the immediate reaction is, 'Remember those things?'"
Backing for the six-person startup has come from several angel investors, including former Icon CEO Peter Gray, and the Escher Group, a multinational software firm, which has also invested in Irish fintech outfit Deposify.
#Open journalism No news is bad news Support The Journal

Your contributions will help us continue to deliver the stories that are important to you

Support us now
Escher invested €200,000 in the business alongside Enterprise Ireland, which has backed the company to the tune of €250,000. Total investment in the company so far stands at €600,000.
According to Heath, the funding has been mainly used for product development, sales and marketing, and the firm wants to raise another round of investment to go after every audit firm in Europe.
"We are actually this month going to break even cash-wise, which is good news. We've been at it two years and it's unusual for a SaaS business to break even.
"Maybe it's a sign we're not pushing hard enough, and we will push harder and won't break even for much longer. But it's a nice way to be."
This article is part of a weekly series featuring Ireland's most promising startups. If you would like to see your company featured email news@fora.ie.
Written by Killian Woods and posted on Fora.ie