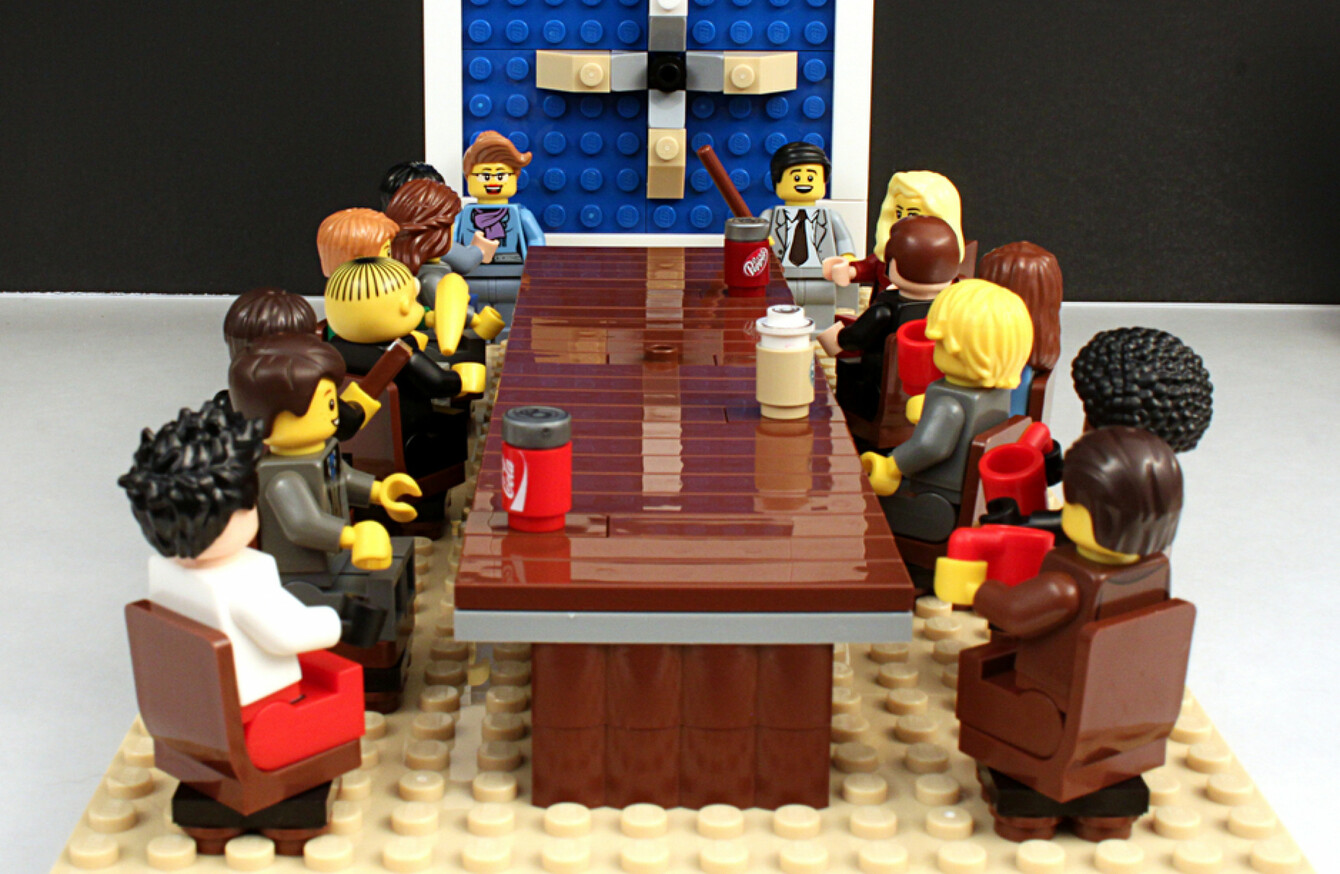 Image: Shutterstock/cjmacer
Image: Shutterstock/cjmacer
IT MIGHT BE hard to imagine given the brand's near-ubiquitous presence, but there was a time when Lego was on the brink of going bust.
It was 2004 and the family-owned business had just recorded a $400 million loss following the spectacular failure of several new toy products. Private equity firms were circling to try to pick up the company at a cut-down price.
The toymaker's return to strength – it went on to record more than a decade of sales and profit growth before a dip last year – was a topic that David Robertson studied in depth as Lego professor of innovation at Switzerland's Institute for Management Development.
He believes there is a lot small businesses can learn from the toy company, which is now six times larger than when it flirted with bankruptcy.
Robertson was given exclusive access to senior management and employees at the business while in the position, which was paid for by the grandson of Lego's founder, so he could learn how the company fundamentally changed its innovation strategy.
Speaking to Fora, Robertson said the main lesson from Lego's 'rebuilding' project was that companies shouldn't be too quick to dive into the next big thing.
"They moved away too far from the brick and to video games and action figures, we didn't want Lego to do that," he told Fora.
Robertson said startups and SMEs that already have products on the market frequently fell into a similar trap of trying to create the next gamechanger.
He said an obsession with disruption and revolutionary innovation was feeding these "dangerous" business practices.
"Those big ideas are few and far between, they're risky, can be expensive and often fail.
"I think it's a much higher probability bet to say, 'OK, let's take our current product and let's think about what else to do for our customer around that product to make it more compelling and valuable and useful for the customer.'
"Innovation should start with a respect for your current products. What made you great as a company? Well take that and build around it."
To explain his point, Robertson highlighted a commonly "misinterpreted" innovation trick relied on by Steve Jobs.
Robertson said when Jobs developed the iPod, he wasn't trying to disrupt the music industry. He wanted to create a product that would make the Mac desktop more useful.
"I think there is a huge misinterpretation of where Steve Jobs was looking for innovation – he was looking for innovation around his current product, not going in and asking how he could change the music industry.
"What happened with that is the iPod morphed into the iPhone and what used to be a relatively unimportant peripheral is now the centre of profits for Apple. They make a lot more money from the small screen than the big screen."
Perils
A lot of Robertson's lessons are based on the hard-won experience of Lego when it emerged from its financial woes – although the company's growth was halted recently when it reported its first profit and sales declines since 2004.
"I think Lego is in an interesting situation, and it shows nothing lasts forever," said Robertson.
#Open journalism No news is bad news Support The Journal

Your contributions will help us continue to deliver the stories that are important to you

Support us now
"They are six times larger than they were at the beginning of their turnaround back in 2004. That's wonderful, what company wouldn't want to try a strategy that will make their company six times larger?
"But you have to think about what happens when this growth phase ends. And thankfully Lego, just like Apple with the iPod, has been experimenting with movies, theme parks and digital play experiences."
While few companies have the budget of a multinational giant to dabble in new revenue streams, that isn't necessarily a bad thing, according to Robertson.
He said businesses needed to put boundaries on their innovation departments or risk breaking something that's wasn't already broken.
"What I argue is that you shouldn't be too quick to leave your current business and customer. Rather, you should respect them and innovate in ways that will make your product more valuable," he said.
Sign up to our newsletter to receive a regular digest of Fora's top articles delivered to your inbox.
Written by Killian Woods and posted on Fora.ie