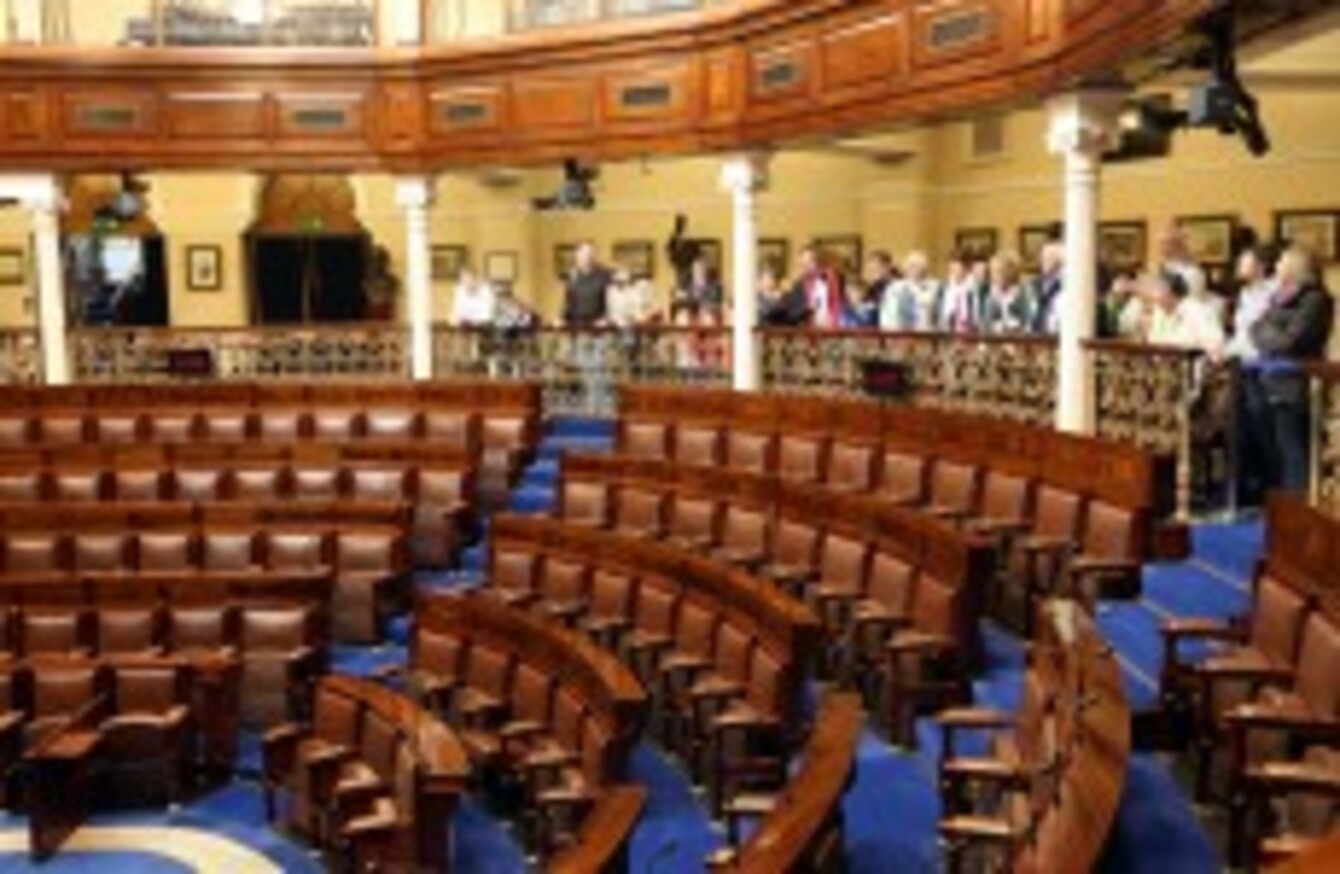 File photo of the public gallery of Dáil Éireann
Image: Laura Hutton/Photocall Ireland
File photo of the public gallery of Dáil Éireann
Image: Laura Hutton/Photocall Ireland
MEMBERS OF THE Deaf community in Ireland have been left "upset and insulted" after their request for a sign language interpreter to attend Taoiseach's questions on Thursday was allegedly rejected.
The Irish Deaf Society (IDS), along with Fianna Fáil Senator Mark Daly, had written to Ceann Cómhairle Seán Barrett's office last week to request an Irish Sign Language (ISL) interpreter on the floor of the Dáil, to accommodate around 100 members of the Deaf community planning to be in the public gallery at that time.
According to Daly, that request was turned down. Speaking to TheJournal.ie today, the FF Senator said:
This is discrimination. It's like telling someone in a wheelchair that they have to watch on television at home.

The irony of ironies is that the Taoiseach was due to be questioned about recent cuts to funding for the IDS on Thursday.
A spokesperson  for the Houses of the Oireachtas, however, told TheJournal.ie today that Senator Daly's request was not turned down.
The Oireachtas advised [Senator Daly] on how to go about arranging a sign-language interpreter, which is quite simply to write to the CPP [Committee on Procedure and Privileges].

We have contacted the Irish Deaf Society to clarify that.

I can confirm that the Oireachtas has not discriminated in this case, and we want to work with and get advice from any group on how we can accommodate them.
For his part, IDS chief executive Eddie Redmond issued this statement earlier today:
Our members find it frustrating to access public services where no ISL interpreter is available so we made the request through the appropriate channels.

We are extremely upset and insulted that our request has been refused….What kind of message does it send out when our political services behave so callously?