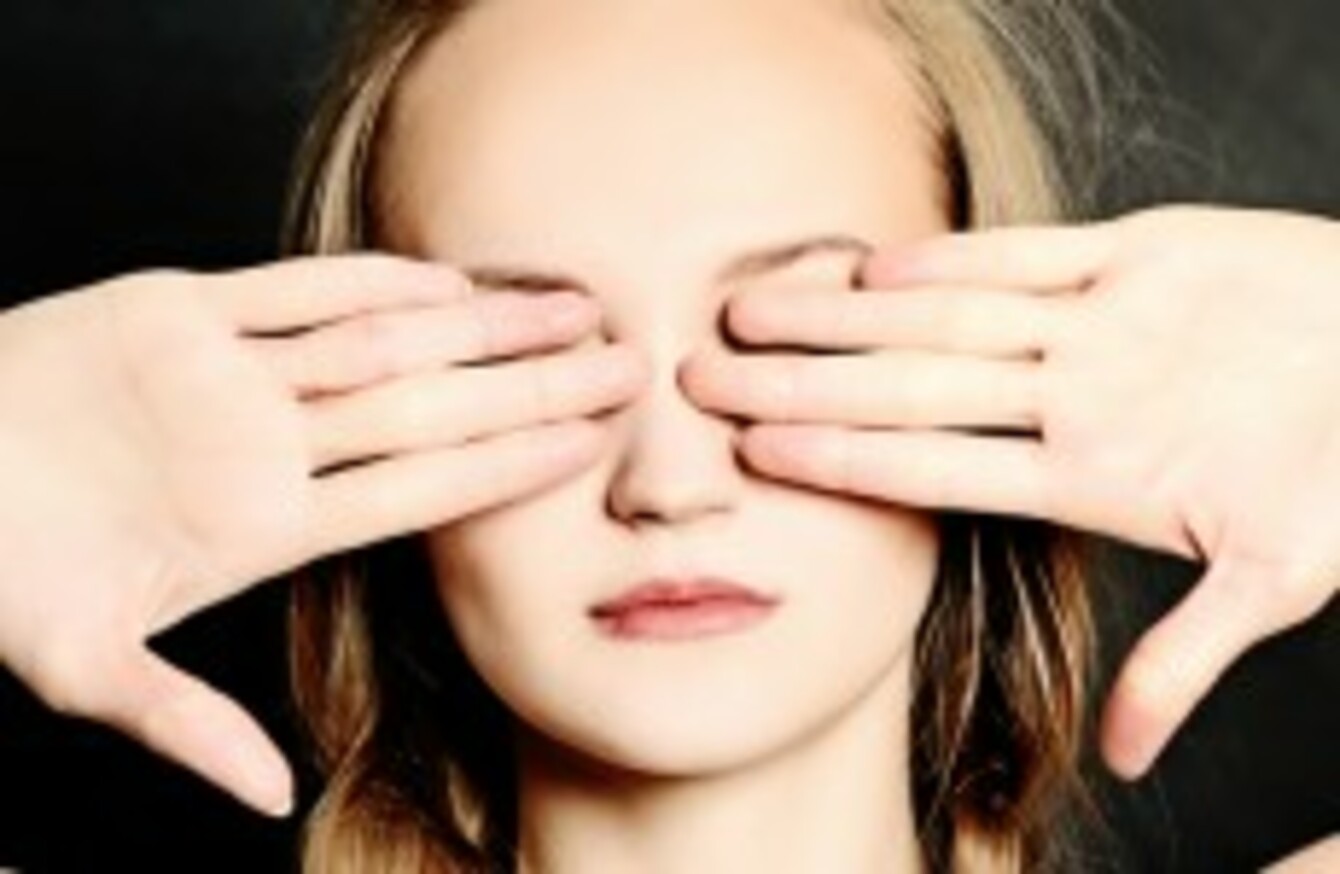 Image: Shutterstock/MillaF
Image: Shutterstock/MillaF
THE DEPARTMENT OF Health has rejected calls for deafblindness to be recognised as a unique disability.
Being unable to both hear and see can be caused by a range of factors, ranging from old age to conditions like Ushers Syndrome.
The situation faced by people with deafblindness made headlines earlier this year when the Oireachtas Health Committee heard calls for it be recognised as a unique disability, with healthcare workers hoping for more clarity on the issue to allow them to develop services for deafblind people.
One campaigner, Carol Brill, spoke of how she has bought her daughter's communion dress a year in advance so she is able to see it before losing her sight completely.
The #ImNotInvisible campaign on Twitter to raise awareness of deafblindness.
The health committee had been exploring the idea of greater recognition of the disability, but this now looks unlikely to take place.
Responding to queries as to why it was decided not to recognise as a unique disability, a Department spokesperson said the Minister "does not classify specific medical illnesses or conditions as a disability".
"There are a number of definitions of disability that are used for particular purposes e.g. the Disability Act, Education for Persons with Special Needs Act, Equal Status Act, Employment Equality Acts 1998 and 2004, the Census and qualifying criteria for income supports such as Domiciliary Care Allowance and Disability Allowance etc," they continued.
These definitions describe disability in terms of an individual's functional ability in their environment, rather than a medical diagnosis or condition.
The statement also noted that the The Anne Sullivan Foundation for Deaf-Blind is funded by the HSE, and received €1.9 million last year.
The Department's decision was met with a disappointed response from this organisation.
"Ireland is lagging behind its international and European counterparts in its failure to recognise Deafblindness," a statement from the Anne Sullivan Foundation read.
It notes that a written declaration was made at EU-level to recognise the disability, and has been adopted by France, Sweden, Denmark, Italy, Spain, Austria and Romania.
"In 2009, the UK also issued guidance making each Local Authority responsible for identifying people who are Deafblind," it continued, "and for coordinating services for Deafblind Children and adults in their area – no such policy has been developed in Ireland."
It is vital that the Government recognise Deafblindness immediately to ensure that the unique needs of those affected are routinely considered in disability policy.
Efforts have been made to raise it again with Minister for Health Leo Varadkar, with Fine Gael TD Mary Mitchell O'Connell bringing it up at the committee this week, describing other members as "very supportive".
Writing in a blog post for the Usher Syndrome Coalition's Owen The Equinox campaign, Carol Brill says she will not be giving up the fight.
"People with both hearing and vision loss in Ireland are currently struggling to exist, struggling to get the best of healthcare, education and employment opportunities," she wrote.
"We are now in 2015, and there is simply no excuse for it. But I am dedicated to making this change happen so that all people with Usher syndrome and other forms of deafblindness will have their quality of life enhanced."
Brill also described the experience of bringing her child back to school in September:
We had to wade through an ocean of excited squealing children and the musical chorus of parents reuniting after the summer holidays, and instantly I felt so disorientated. It was a hard shock to my system. I forgot to mentally prepare for this morning. I forgot I had Usher syndrome! Sara kissed me goodbye and ran off in amongst everyone. Desperately, I scanned left to right to wave her goodbye. I could not find her. As I stood there trying to regain calm, Sara ran back to me and held out her hand.
Her daughter led her to a classroom in the school, a route Brill thought to herself that she must remember for when her vision goes completely.
Every day is about finding a balance as my hearing and vision reduces, my memory and coping abilities grow.