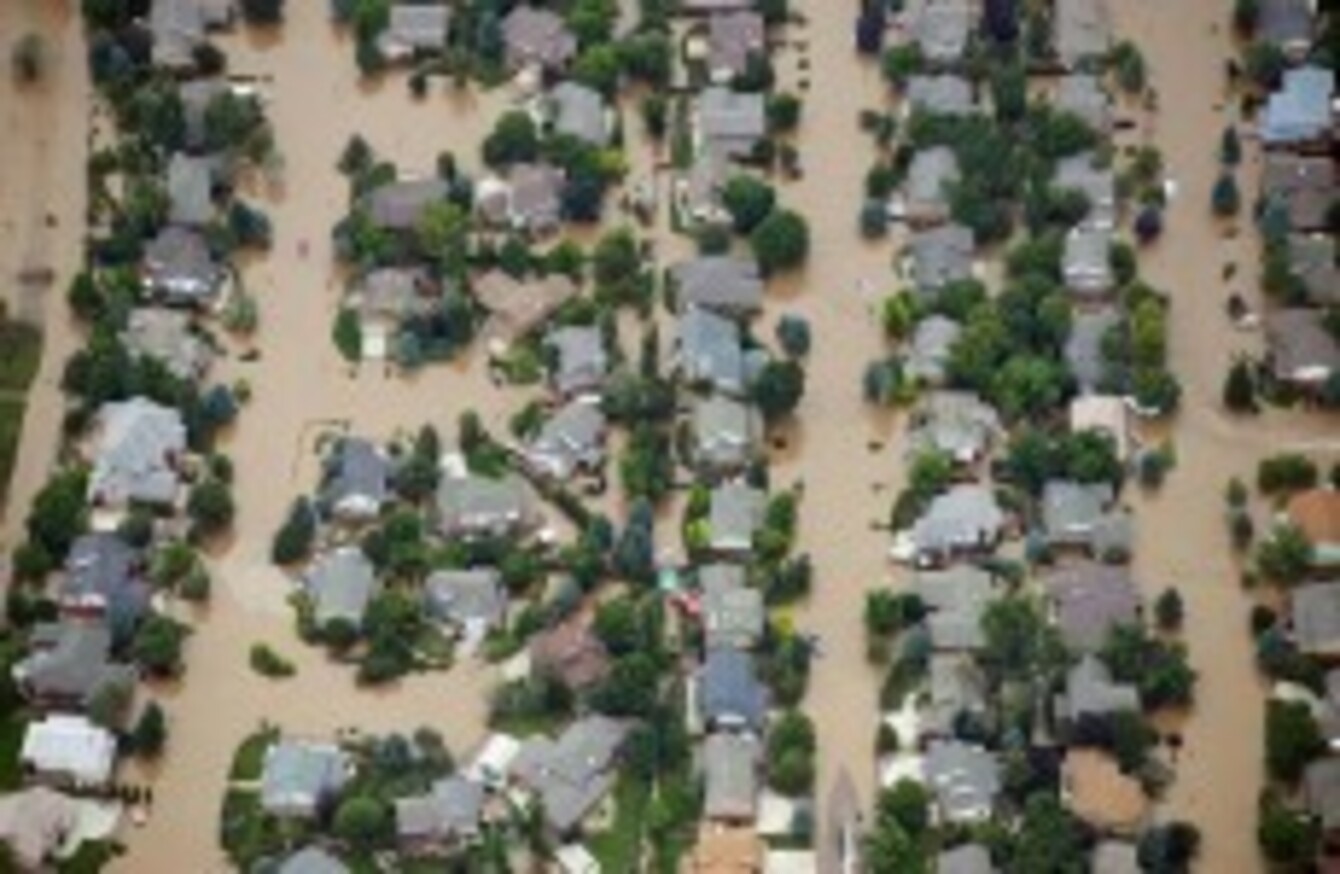 Image: John Wark/AP/Press Association Images
Image: John Wark/AP/Press Association Images
AT LEAST FOUR people are now confirmed dead in massive floods in Colorado, which is forcing thousands to evacuate, as well as cutting roads in large parts of the western US state.
Some 80 people are also unaccounted for in Boulder County, the hardest hit by "biblical" flash floods which appear set to last for "several days," according to forecasters.
President Barack Obama has signed an Emergency Declaration for the state, and ordered federal aid and resources to bolster state and local efforts.
The death toll rose by one Friday, making a toll of three confirmed dead in Boulder County, and one body in Colorado Springs further to the south.
"Many communities in our western mountains are completely isolated, no water, no septic, no sewer, we lost every roadway leading to western end of our county," said Boulder County's Office of Emergency Management in a Friday afternoon update.
"We don't yet know fully about homes and lives lost in canyons and mountain communities. This will go on for several days," it added.
TV pictures from the devastated region showed roads crumbled into surging rivers, as mud- and debris-filled water poured down from mountainsides along Colorado's so-called Front Range, a north-sound region where the Rockies meet the Great Plains.
Villages cut off temporarily by floods
Several mountain towns and villages near Boulder were cut off temporarily by the floods, including Jamestown and Lyons, where as many as 2,500 people were being evacuated.
Four helicopters, including three Black Hawk choppers, are being used to ferry rescue personnel and supplies to stranded communities and carry out medical evacuations in the area, where emergency crews are "heavily dependent on air ops due to road conditions."
The "weather has given us a break to do a lot of flights," it said, adding that some flood waters are receding.
But it added: "We have more rain in the forecast; a storm tonight could set us back."
"These communities have all suffered long-term losses. This is going to take a while," it said, adding that recover efforts would be "long-term and very expensive."
Colorado Governor John Hickenlooper warned that surging waters can be more treacherous than they appear, because they are full of debris and mud.
"People try to walk through what looks like a harmless foot or two of water. You have to realize this is like liquid cement and you can be swept away," he said.