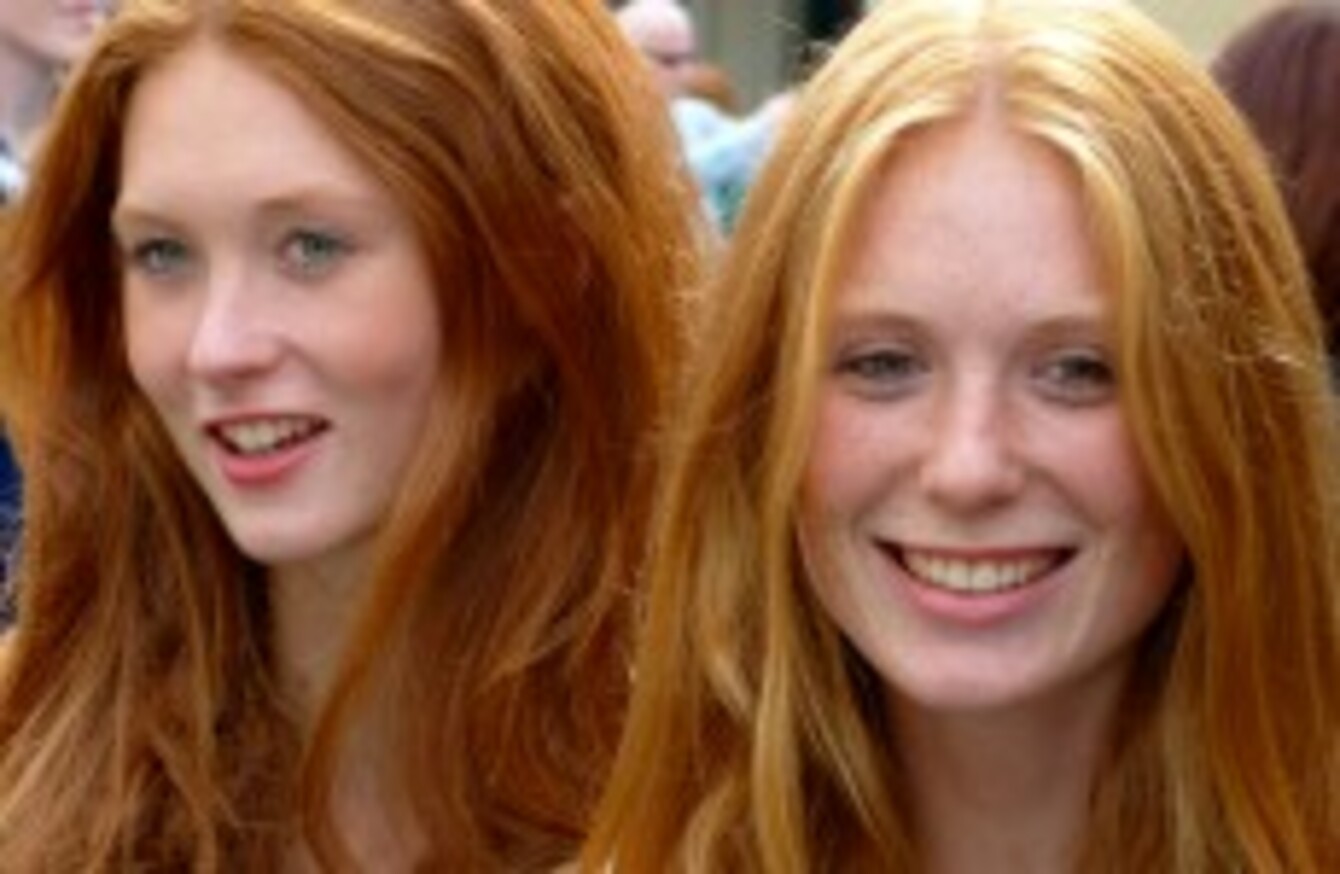 These redheads are happy because they know the truth behind this myth.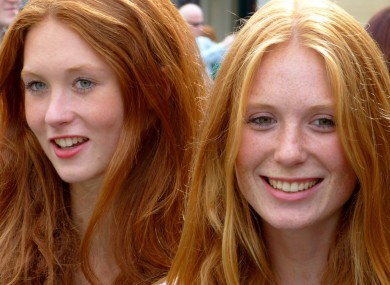 These redheads are happy because they know the truth behind this myth.
HAVING RED HAIR is something distinctively Irish, as we have one of the highest frequencies of people having red hair in the world at 10 to 30 per cent.
As that percentage suggests, not everyone has it — and those that do are not guaranteed to have redheaded children.
Reports circulated in the middle of the last decade, using a National Geographic article as a source, that redheads were dying out and could be extinct by the end of the century. This spread like wildfire and it is still a common belief, despite the fact that National Geographic never actually wrote an article on that topic.
So are they really dying out?
Recessive gene
To look at this, we must look at the genetics. The MC1R gene, which causes people to have red hair, pale skin, and freckles, is classed as "recessive". If you studied Biology for the Leaving Cert, alarm bells are going off in your head right now.
Genes can be either dominant or recessive, and decide different attributes. In the GIF below, the Y is the dominant gene, and y the recessive gene.
Say that Y is what makes someone a brunette. It's dominant, so its characteristics override that of the y, which we'll say is the redhead gene.
Two of the possible offspring won't display characteristics of a redhead, but will still carry the gene.
The only way they will definitely display all of the characteristics is if they have two copies of y, like the green pea below (Why are they peas, you ask? There is a reason).
(Watch full video here. Image Credit: Ted-Ed/YouTube)
Dr Anne Parle-McDermott, a DCU Genetics lecturer who you might recognise from Angela Scanlon's documentary Oi Ginger!, explained to TheJournal.ie that people tend to assume that because a gene is recessive, it's likely to die out.
However, this is not how genes work. In fact, a lot of people are carrying the gene, which could crop up if they have children, or when their children have children.
Either every redhead would have to not reproduce for them to die out, or, as Dr Parle-McDermott explained, environmental factors would cause either a mutation or natural selection:
Unless there is some disadvantage in the environment we're living in, they won't be selection against the MC1R gene.
Right now, your hair colour doesn't make too much of a difference to how well you can survive on Earth, so redheads are safe for now.
Is there a myth you'd like debunked? Email nicky@thejournal.ie